Magnum, P.I. Actor John Hillerman Dies At 84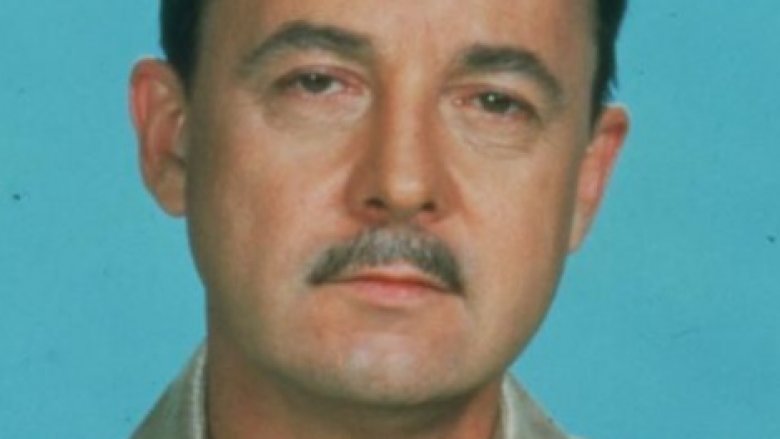 CBS
John Hillerman, the actor who portrayed Jonathan Higgins opposite Tom Selleck's lead character on the hit CBS series Magnum, P.I., has died. Deadline has confirmed that Hillerman passed away on Thursday, November 9 in his home in Houston, Texas. Hillerman's representative Lori De Waal confirmed his death on social media, but indicated that a cause of death has not yet been determined. He was 84 years old. 
A Texas native born in 1932, Hillerman began acting in his late 30s, landing small roles in big films like They Call Me Mister Tibbs! (1970), The Last Picture Show (1971), What's Up, Doc? (1972), High Plains Drifter (1973), and Paper Moon (also 1973). In 1974, he scored a part as Howard Johnson in the classic Western spoof Blazing Saddles, directed by Mel Brooks and starring Cleavon Little and Gene Wilder. Hillerman's Johnson gave a short but memorable (for all the wrong reasons) speech in the film: "As honorary chairman of the welcoming committee, it's my privilege to present a laurel and hearty handshake to our new..." Johnson reunited with director Brooks in 1981 to play a wealthy Frenchman in History of the World, Part I. 
Throughout the 1970s, Hillerman appeared in Roland Polanski's Chinatown, released in 1974, and John Schlesinger's The Day of the Locust, which debuted in 1975. He also had recurring roles on television shows such as Ellery Queen, One Day at a Time, and The Betty White Show. It wasn't until 1979 that Hillerman landed the role that would change his career forever. 
Selleck was attached to Magnum, P.I. as the titular Thomas Magnum, the eccentric and intelligent private investigator who cracked the case on dozens of crimes, working out of his idyllic beachfront villa. Hillerman's Jonathan Quayle Higgins III was the perfect foil. His character, a British Army veteran who served as caretaker of Magnum's estate, often paraded around with a pack of Doberman dogs he referred to as his "lads." But still, Hillerman's Higgins was an ultimately lovable, if not stubborn and quarrelsome, addition to the Magnum, P.I. crew. 
Hillerman nabbed four back-to-back Emmy nominations (in 1984, 1985, 1986, and 1987) for his work as Higgins, finally taking home the award in 1987. The actor also won a Golden Globe award (on his first nomination, as it turns out) in 1982. He was subsequently nominated for the role over the next four consecutive years. 
Magnum, P.I. wrapped in 1988, and Hillerman then starred in the 1989 miniseries Around the World in 80 Days. He also had a recurring role on the sitcom Valerie. Hillerman's final film credit was in 1996 for A Very Brady Sequel. 
Our thoughts are with Hillerman's family and friends during this time of mourning.