Here's Why It Might Actually Make Financial Sense For Warner Bros. To Cancel A Finished Batgirl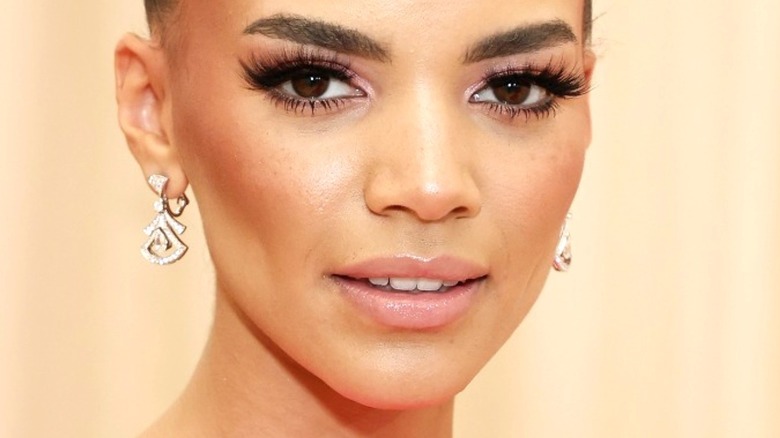 Arturo Holmes/mg21/Getty
The DC Expanded Universe, or DCEU, is the Batman and Superman-led iteration of Warner Bros.'s answer to the behemoth known as the Marvel Cinematic Universe. Since the MCU started to take off, the DCEU struggled to keep pace and even rushed out a team-up movie before all of its members received their own standalone film, in stark contrast to the MCU. Even in terms of financial gains, the DCEU lags way behind the MCU, as The Numbers reports that the MCU has a current haul of over $27 billion, while The Numbers has the DCEU at around $5.8 billion.
"Batgirl" was a long-gestating project for the DCEU, and was set to star Leslie Grace as the titular character, J.K. Simmons reprising his role as James Gordon, Brendan Fraser as the fire-starting villain known as Firefly, and of course, Michael Keaton returning as Batman. As reported by Comic Book Resources, Fraser described his character as "a veteran who lost his benefits, so he wants to burn Gotham down. And only Batgirl and Batman can stop him. Or can they?" Unfortunately, the New York Post notes that "Batgirl," despite being nearly finished, has been scrapped entirely by Warner Bros., who will not release the movie in theaters or their streaming service, HBO Max. Why would a company do that to a finished movie, and how does that make any sense?
Warner Bros. Discovery has decided to take the loss on Batgirl for tax purposes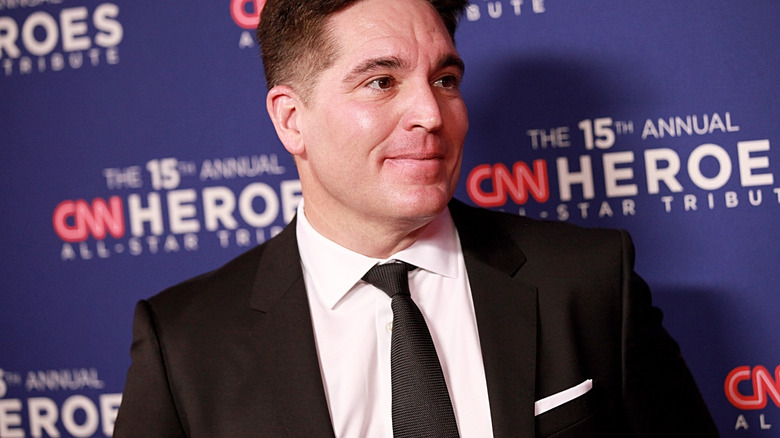 Dominik Bindl/Getty Images
As reported by Variety, it seems as if the production budget of "Batgirl" was originally around $75 million but ballooned to around $90 million due to protocols brought on by the pandemic. "Batgirl" was created with streaming in mind, and the decision was made by Jason Kilar and Ann Sarnoff, who had immense power at the direction of the company before the Warner Bros. and Discovery merger. Kilar was the one responsible for the decision to release an entire year's worth of theatrical release on HBO Max, but it seems like the new powers-that-be have decided to refocus back on movies that release first in theaters and later on the streaming service. "Batgirl" is just one of those causalities.
Current CEO of Warner Bros. Discovery David Zaslav has previously made overtures of this change in direction, and Variety notes that several sources have said that "Batgirl" is in a rather unique position as being too small-scale for a full-fledged movie release but too big for a television show, and that it would have cost Warner Bros. Discovery way more money to effectively market "Batgirl." This means that the company will simply write off "Batgirl" as a business loss, which will help them recover some of the money already sunk into the film, but it also means that they are prevented from monetizing "Batgirl" in any form.
New laws allow many tax deductions for the entertainment industry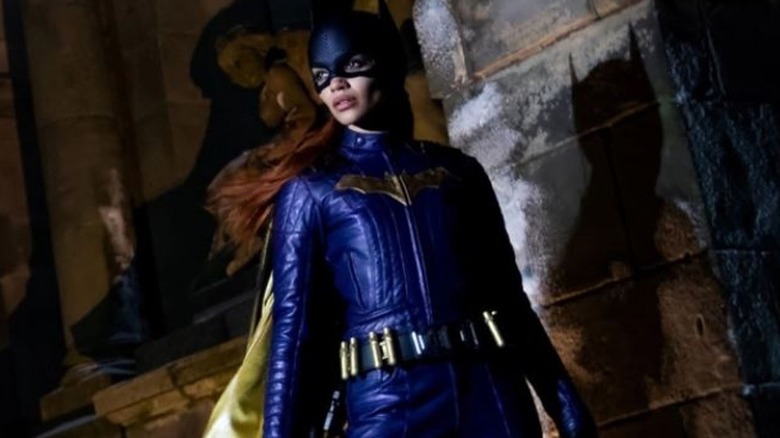 Warner Bros.
The website Documentary clarifies some of the legal and tax loopholes often utilized in the production of movies. Before 2016, investors were able to claim up to $15 million in deductions for losses and investments, but after that point, studios were given far more free rein to write off movies for tax purposes, and now property purchased for movies be written off at nearly 100% of all expenses. Needless to say, it definitely seems like the accountants will be busy over at Warner Bros. Discovery as they mitigate the unceremonious fate of "Batgirl."
In an official statement given to The Hollywood Reporter (via ComicBook.com), a spokesperson for Warner Bros. said, "The decision to not release Batgirl reflects our leadership's strategic shift as it relates to the DC universe and HBO Max. Leslie Grace is an incredibly talented actor and this decision is not a reflection of her performance. We are incredibly grateful to the filmmakers of 'Batgirl' and 'Scoob! Holiday Haunt' and their respective casts and we hope to collaborate with everyone again in the near future." Whether or not we will see Grace return to the role of Batgirl in the future is anybody's guess, but we do know one thing — this particular "Batgirl" film will never see the light of day.