Michael B. Jordan To Make Directorial Debut With The Stars Beneath Our Feet Adaptation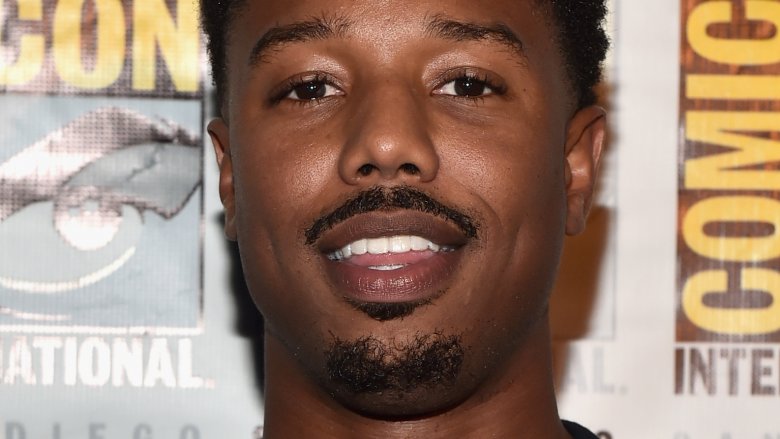 Getty Images
The actor is looking to step behind the camera for a change. 
As announced by Deadline, Creed and Black Panther star Michael B. Jordan is attached to direct Endeavor Content's upcoming film The Stars Beneath Our Feet, an adaptation of the David Barclay Moore novel of the same name. The project will be developed as a vehicle specifically for Jordan to make his feature film directorial debut. In addition to helming the book-to-movie translation, Jordan will also run producing responsibilities. Author Moore is on board to pen the script and serve as executive producer. 
Moore's debut novel, which was published by Random House's Alfred A. Knopf Books for Young Readers imprint this past September, The Stars Beneath Our Feet centers around a young African American boy grappling with the death of his brother, attempting to navigate the tricky streets of the Harlem projects with the aid of his colorful imagination and the untapped magic of LEGOs.
At the time the news broke, Jordan expressed his genuine excitement about taking the reins for the film. "Directing has been an area I've wanted to explore for some time now," he said. "The Stars Beneath Our Feet tells a story that really spoke to me, and I'm looking forward to jumping behind the camera. I've had the opportunity to work with some very smart and talented directors and it inspired me to take on this new challenge."
Jordan has long been a part of the entertainment industry, appearing in television series like Friday Night Lights and The Wire many years ago, but recently gained worldwide recognition as an adult actor when he starred in director Ryan Coogler's Fruitvale Station. In the time since, Jordan has remained grounded on an upward trajectory, landing roles in HBO's adaptation of Ray Bradbury's classic novel Fahrenheit 451, the Coogler-directed Black Panther movie scheduled for release in 2018, and the forthcoming Creed sequel that Rocky star Sylvester Stallone is set to direct. 
The Stars Beneath Our Feet is still in the very early stages of development, so we'll continue to update you with any new information as it rolls out.