Lucy Hale And Tyler Posey Thriller Truth Or Dare Gets Release Date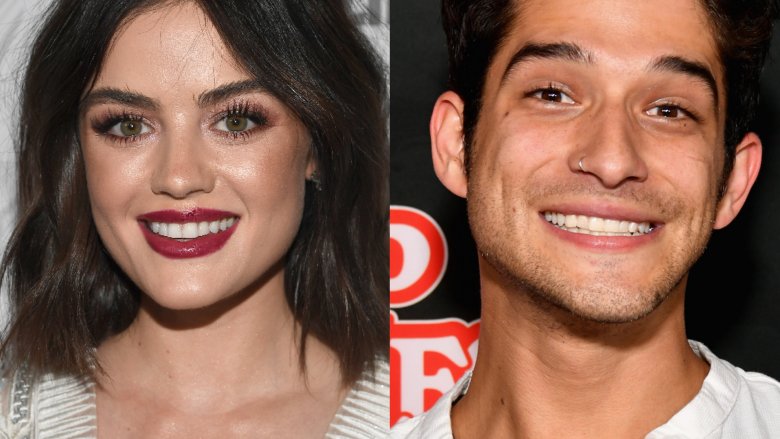 Getty Images
Universal Studios has officially stamped Blumhouse's upcoming thriller flick Truth or Dare, starring Pretty Little Liars alum Lucy Hale and Teen Wolf star Tyler Posey, with an official release date. Per Variety, the film is set to debut on April 27, 2018.
Directed by Kick-Ass 2 helmer Jeff Wadlow, Truth or Dare tells the heart-stopping tale of a group of friends who begin a harmless round of the titular children's game that takes a deadly turn when someone–or something lurking around the corner–punishes the people who tell lies after selecting "truth" or refuse to complete their task after choosing "dare." 
Starring opposite Hale and Posey in the film are Sophia Taylor Ali, Violett Beane, Nolan Gerard Funk, and Hayden Szeto. Wadlow executive produces the film alongside Blumhouse Productions founder and CEO Jason Blum. 
Truth or Dare is the latest horror feature released via Universal this year, joining the James McAvoy-led Split, which earned $280 million at the box office, and Jordan Peel's surprise smash hit Get Out, which raked in $250 million. Most recently, Universal distributed Happy Death Day on October 13. That film is quickly approaching an $80 million global take-home.
Up next for Blumhouse are Insidious: The Last Key, The Purge: The Island, and the Halloween reboot, which sees original franchise star Jamie Lee Curtis reprise her role as Laurie Strode.
Truth or Dare will debut next April alongside A24's untitled horror movie and Lionsgate's thriller movie Traffick.