The Most Exciting Alien Project In Decades Is Creeping Closer To Reality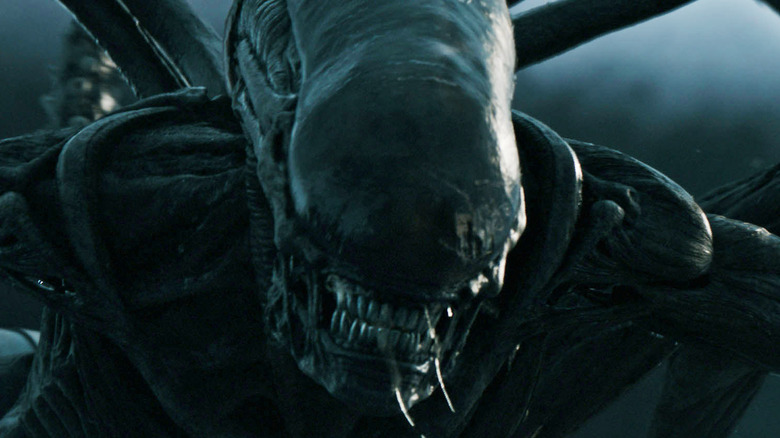 20th Century Fox
Another film franchise is expanding to include a television series, with an "Alien" project confirmed at FX. The six-movie universe began in 1979 with Ridley Scott's iconic Sigourney Weaver-led sci-fi flick. Subsequent films were directed by some of the biggest names in the business including Steven Spielberg and David Fincher. After a couple of unusual but welcome crossovers with the "Predator" universe, "Alien" is finally moving into the television game.
The untitled series has showrunner Noah Hawley calling the shots, who wrote FX's "Fargo" and "Legion" scripts. Mum has been the word on the new show, as there have been no casting announcements or plot specifics at this time. One thing is for sure; Weaver will not be reprising her role as Ellen Ripley in the FX project. But, the "Alien" series is moving along in a big way, which means we'll likely be getting answers to those questions sooner rather than later.
The new Alien television series will start filming in 2023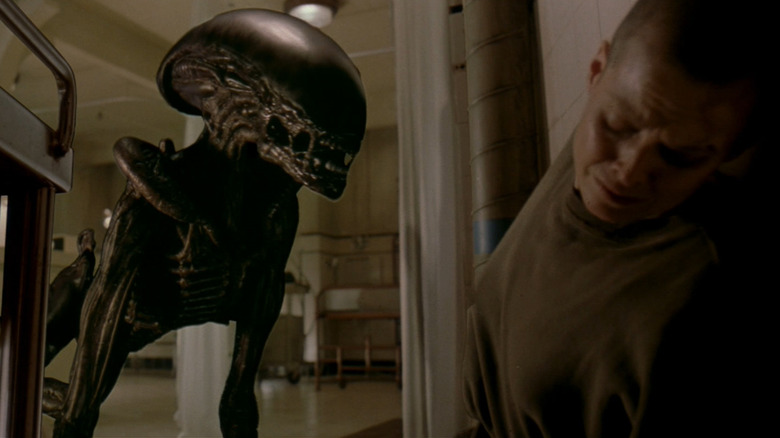 20th Century Fox
It's been confirmed that the untitled "Alien" television series will begin filming in 2023, but specifics on when is still in the air (via Deadline). The show was initially tossing around a 2023 premiere date, but if filming won't start until after the new year, it's possible we're looking at a 2024 release. The new series will serve as a prequel of sorts, taking place before Ellen Ripley's heroics in space but still in the future. FX Chief John Landgraf noted the show would take place about 70 years in the future (ours, not Ripley's).
The "Alien" television project will also take place on Earth, the first in the franchise to do so. Landgraf promised some big surprises in the new series, but as we said, don't expect Ripley to show up as it's just not feasible given the timeline. Additionally, there won't be any other famous "Alien" franchise stars showing up in the series either. So those big surprises remain to be seen.