New Narnia Movie Seeks Millie Bobby Brown From Stranger Things For Lead Role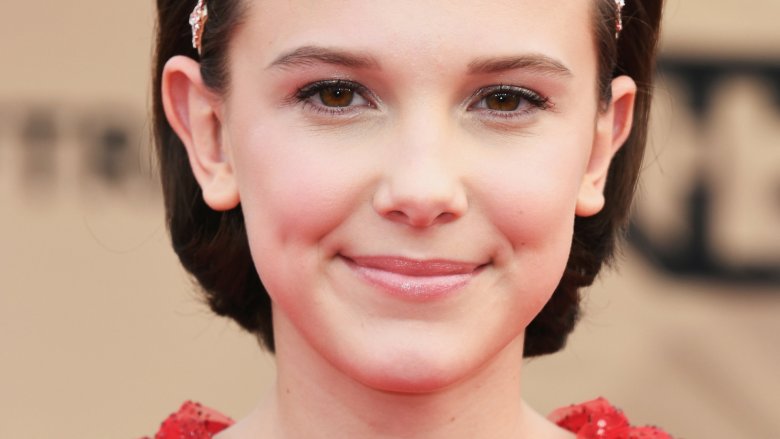 The Chronicles of Narnia is the latest dormant film franchise to set out to make a comeback installment, and it appears that part of that goal involves seeking out the most buzzworthy talent in town. 
According to a report by That Hashtag Show, TriStar Pictures has approached Millie Bobby Brown to play the role of Jill Pole, the lead character of the fourth Narnia movie, The Silver Chair.
Brown, 13, shot to stardom for her portrayal of the mysterious psychic girl known as Eleven on Netflix's sensational Stranger Things, the second season of which debuted on October 27. 
According to That Hashtag Show, it's not currently known whether or not Brown declined the offer of the role or if negotiations are still in progress—all that's known is the offer was made. 
Regardless of whether or not Brown accepts the offer, the move demonstrates a clear intent on the part of The Silver Chair's producers to inject some star wattage and excitement into its Narnia series, which saw its last entry in 2010 with Voyage of the Dawn Treader. 
While all three previous installments of the series were financially successful, they each debuted to diminishing returns, never managing to generate wider excitement in pop culture after the first film in the series, The Lion, The Witch, and the Wardrobe, was released in 2005.
Positioned as both a continuation and a revival of the Narnia film franchise, The Silver Chair will adapt the fourth book out of seven in C. S. Lewis' Chronicles of Narnia series. It will be directed by Joe Johnston, who previously directed The Rocketeer, Hidalgo, and Captain America: The First Avenger.
In addition to bringing back the Chronicles of Narnia series, The Silver Chair also marks the second go at bringing that particular book to the screen, with one adaptation previously having aired as a six-part television miniseries in 1990.