Whatever Happened To Kevin Tran From Supernatural?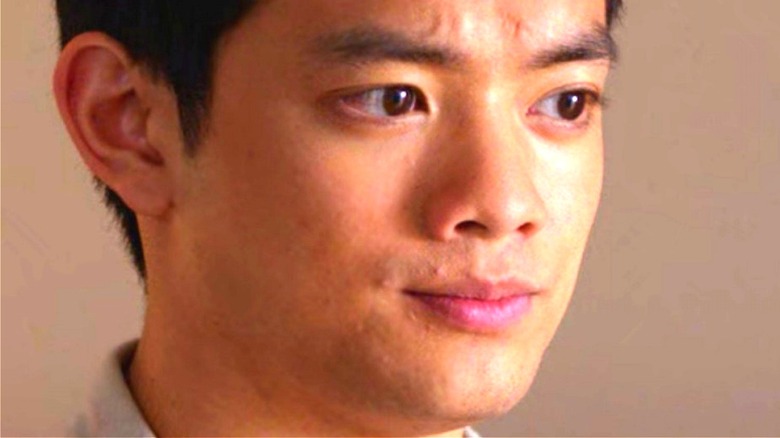 The CW
As any viewer of "Supernatural" can attest, characters come and go. The hectic and bloody lives of Dean (Jensen Ackles) and Sam Winchester (Jared Padalecki) leave a lot of bodies laying around, but one of the most beloved and long-standing characters to die is that of prophet Kevin Tran. Portrayed with delightful humor by Osric Chau, Kevin lived a hard life of fighting angels and demons beginning with Season 7 of the series. Though he didn't make it all the way through the show intact, Kevin — as well as Chau — said goodbye when "Supernatural" ended. After all the ups and downs, the actor wouldn't have it any other way.
"I just want to thank everyone for being along for the ride. It's been incredible," Chau told ComicBook. "Fans come up to us all the time telling us how much they've changed their lives, but it's very much a reciprocal thing. You've changed all of our lives tremendously, to the point that I can't even think back to my life without 'Supernatural.' I'm very grateful." The CW's flagship series ended its run in 2019, but Chau wasn't keen to retire just yet. Since then, he has lent his name and talent to many well-known franchises.
Osric Chau has remained in the CW family
Osric Chau's tenure on "Supernatural" ended just in time for the monster-hunting brothers to bid their farewell as the former prophet turned into a melancholic ghost. Though bittersweet, that wasn't the end of Chau's time on The CW. The actor transitioned seamlessly into the Arrowverse as Ryan Choi, taking over The Atom role from Brandon Routh in the wake of his leaving "Legends of Tomorrow." Chau told ComicBook that portraying the character was a dream come true. The "Supernatural" actor stated how he connected with Ryan Choi when reading the comics, and felt it had given him an edge during the audition process.
"I definitely had this huge bit of confidence going [into the audition]," remarked Chau. "I'm like, 'I know exactly what this is, I know exactly what this character is about.' I just had a feeling and sure enough, it just worked out." Chau not only had the blessing of casting and those at the network, but the person who created Ryan Choi, to begin with. Gail Simone, famed for coining the term "fridging," was the character's creator and could not have been more supportive of Chau's casting.
"I just had it in my mind that if anyone ever, ever asked me who should play Ryan, the answer was always going to be [Osric Chau]," Simone posted on Twitter, "because it felt so right to my weird brain pan."
You may not have recognized Chau in Star Trek: Discovery
In addition to reprising his role as Ryan Choi in "The Flash," Osric Chau has attached himself to a few other genre projects. He teamed up with CW alum Sara Cumming in the horror film "Superhost" in 2021 (via IMDb). But one of his biggest claims to fame has been appearing in the Paramount+ series "Star Trek: Discovery," though fans may not have noticed him right off the bat. Chau makes his "Star Trek" debut in Season 4, Episode 10, entitled "The Galactic Barrier." This episode is significant as it reveals the origins of Ruon Tarka (Shawn Doyle), and his time being subjugated by The Emerald Chain.
While imprisoned, he finds love with Oros, an alien intent on developing a transporter that would allow them to escape the work camp into another universe. Chau's face is hidden by heavy prosthetics, but it doesn't impede his acting. He demonstrates great complexity and vulnerability as Oros, who tries to keep boundaries between himself and Tarka. It takes a year for them to become close, but eventually they form a profound connection. After finding the camp abandoned, Tarka assumes that Oros was able to escape. Though this is a tragic end for the two characters, it may leave a path for them to reunite in the future. Chau himself was more than pleased to appear in the series. "Definitely one of the coolest filming experiences I've had," the actor posted on Twitter with pride.