Kelly Bishop Has One Gilmore Girls Episode That Comes To Mind As Her Favorite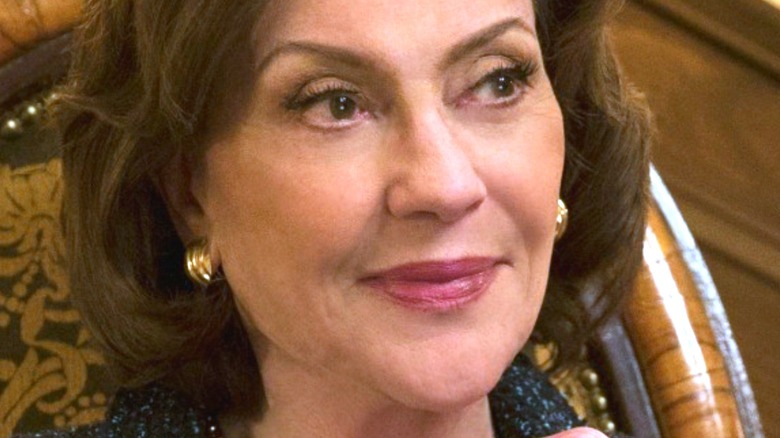 Saeed Adyani/Netflix
Whether you love to hate her or hate to love her, no one can deny that Emily Gilmore from "Gilmore Girls" has become an icon. For eight seasons — and a revival — Kelly Bishop portrayed the privileged ice queen from Connecticut with great depth. Though Emily may be her most recognizable role in pop culture, Bishop has had a long and impressive career. She not only debuted the character of Sheila Bryant from "A Chorus Line," but her tenure in the Broadway show was inspired by her own story, as she told Lola Ogunnaike for PeopleTV. The dancer-turned-actor went on to win the 1976 Tony for her performance and starred as part of the cast of "Dirty Dancing" (via IMDb).
Bishop has had a particular flair for portraying complex women for over 40 years, though none more intriguing than Emily. Switching between delivering sharp insults to demonstrating vulnerability at the drop of a hat, she is one of the most exciting characters to watch on "Gilmore Girls." With the revival of "Gilmore Girls: A Year In the Life" in the rearview mirror, Bishop took the time to discuss her favorite moment from the series.
Emily had a Tennessee Williams episode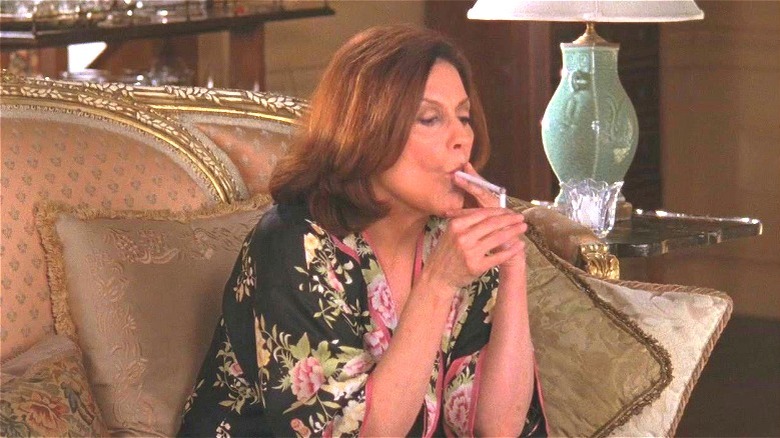 The WB
Typically only seen as the strait-laced matriarch of the Gilmore clan, Emily Gilmore rarely becomes uninhibited. She is the epitome of the proper wife and does what is expected of her. However, there is one deviation from this pattern: Kelly Bishop's favorite episode and one of the best episodes of "Gilmore Girls" altogether.
"I found a letter that [Richard's mother] had written to him — the night before our wedding, I think — begging him not to marry me," Bishop explained to "The Today Show" in a Q&A. In one of the best seasons of "Gilmore Girls," Richard's (Edward Herrmann) mother dies, which leads Emily to discover the letter above. The cruelty of her mother-in-law sends Emily into a tailspin, showing a side of her that the audience had never seen before. Bishop said: "During that episode, I was drinking ... There was even one scene where I was smoking a cigarette. I called it the Tennessee Williams episode for me."
In "A Streetcar Named Desire," the famous playwright often depicts characters dealing with painful pasts, which usually develop into outbursts and vices of every sort (via The New Yorker). Emily's impersonation of Blanche DuBois in the episode is a particularly good one, where she washes her hands of helping with her mother-in-law's funeral. For a character so concerned with status, it was a delight for viewers — as well as the actors — to see Emily unhinged.
Kelly Bishop's background gives context for Emily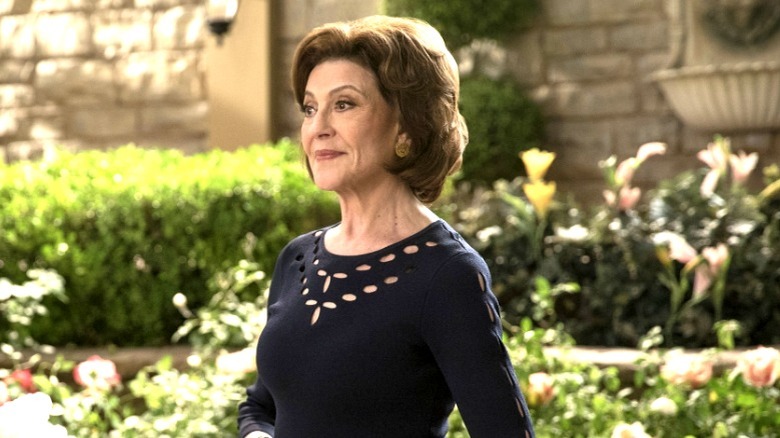 Saeed Adyani/Netflix
Kelly Bishop's portrayal of Emily Gilmore is a testament to her acting ability. Especially when taking into account how unlike her character she is.
"Whenever I get the opportunity to play someone who's really obnoxious, I really go for it because I don't like them, and I want to make them as hateful as possible," she joked in an interview on q with Tom Power. When "Gilmore Girls" was revived as "Gilmore Girls: A Year In the Life," Bishop reported enjoying the new journey her character went on. 
"I was delighted with what they wrote, I really was," Bishop told The Hollywood Reporter. "I just thought it was so interesting. And I liked her seeing her really evolve and grow and try to find herself and all of the different stages of grief between the pain and the loss and the rage and the confusion and trying to find what the next step is for her."