Jurassic World Screenwriter To Write Metal Gear Solid Adaptation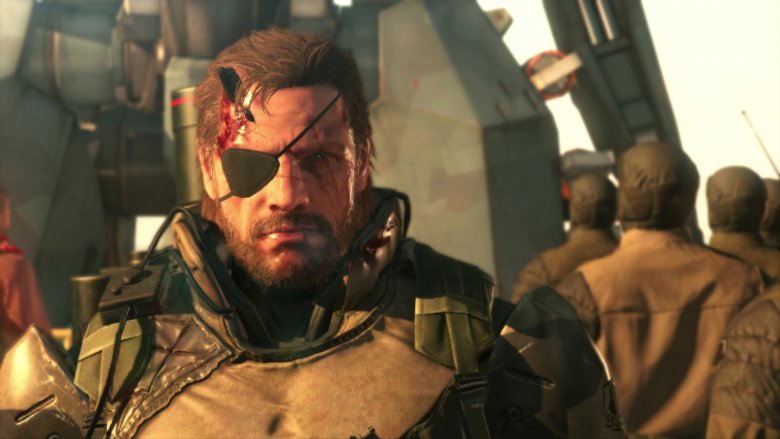 One of the trickiest and most ambitious video game adaptations in recent memory has found its writer in Derek Connolly, the scribe who penned Jurassic World and its upcoming sequel.
Variety is reporting that the upcoming film adaptation of Metal Gear Solid is getting closer to fruition with Sony Pictures after more than ten years of start-stop development. A seminal and cinematic award-winning video game series about tactical espionage, private military corporations, global nuclear proliferation and gigantic robots, the Metal Gear franchise has been in existence since 1987, with most entries in the franchise following the adventures of Snake, a legendary supersoldier who has been voiced by both David Hayter and Kiefer Sutherland. 
The Metal Gear franchise became a worldwide sensation in 1998 with the release of its first 3D iteration, Metal Gear Solid for the Playstation. That game was followed by four direct sequels, the last of which, Metal Gear Solid V: The Phantom Pain, saw release in 2015.
It is not yet known if the movie will be a strict adaptation of the first game or a mishmash taking pieces from the entire series. The first game's story centered on Snake infiltrating the frigid island of Shadow Moses to stop an armed revolt by a highly-skilled paramilitary organization led by his brother.
The adaptation will reunite Connolly with director Jordan Vogt-Roberts, who previously collaborated on Kong: Skull Island. 
Vogt-Roberts has spoken previously about the challenges of bringing the complex world of Metal Gear Solid to life, the series being highly cinematic and inspired by Hollywood's best action movies. Replicating a video game that was already replicating the style of a movie makes for something of a "through-the-looking-glass" element that will be massively tricky to work with and get right, tonally—something Vogt-Roberts is well aware of. 
Recently, Vogt-Roberts learned a little bit about bringing a video game world to life by directing the kickass live-action trailer for the first-person-shooter Destiny 2. 
"Metal Gear is an infinitely tricky project, and there's a billion ways to go wrong with that," Vogt-Roberts said, in an interview discussing that commercial spot. "Every little experiment is ultimately going in that reservoir of knowledge of how to protect an equally important property to people."
Prior to Kong, Connolly also wrote Safety Not Guaranteed for Jurassic World's Colin Trevorrow. In addition to Metal Gear Solid, Connolly has also done script work for the upcoming movies Intelligent Life and Star Wars: Episode IX.