First Look At Baby Porgs In Star Wars: The Last Jedi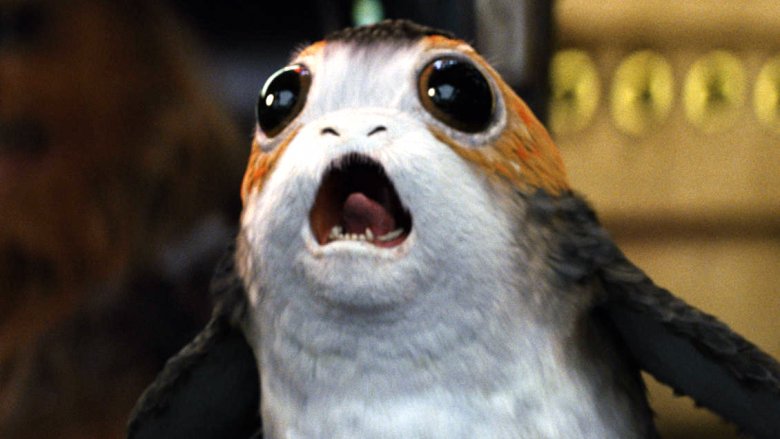 There's arguably nothing in the galaxy cuter than a Porg. But there could be one thing: a baby Porg.
Although the new, cuddly Star Wars creatures have received minimal screen time in the trailers for The Last Jedi, they've already waddled their way into the hearts of fans. Based on the real-life puffins that live off the coast of Ireland, where director Rian Johnson shot the Ahch-To scenes, they're like a cross between penguins, Ewoks, and Baby Groot.
But we all prepared for cuteness overload when Lucasfilm president Kathleen Kennedy revealed on The Star Wars Show that The Last Jedi will feature not only Porgs, but Porg babies known as Porglets.
Thanks to a Japanese toy site via CinemaBlend, we have our first look at a nest of Porglets. They're either overwhelmingly adorable or slightly nightmarish, depending on your personal taste. With their still-closed eyes and pastry-like form, they definitely aren't just miniature versions of Porgs. Of course, we haven't heard the kind of noise they make, and that could change everything. 
Take a look at Porglets below and prepare for The Last Jedi, which hits theaters on Dec. 15.