Young Sheldon Star Annie Potts Shares A Little Glimpse Of Meemaw's Fate In Season 6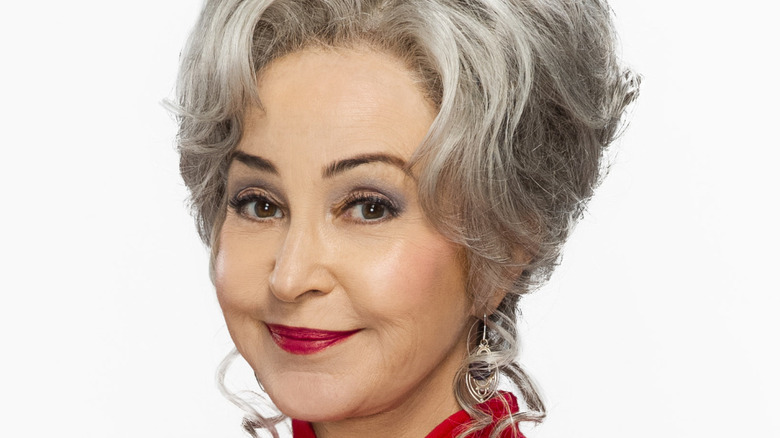 Pamela Littky/Brooklin Rosenstock/2021 Warner Bros. Entertainment Inc/CBS
The following article contains spoilers for the upcoming 6th season of "Young Sheldon."
Fans of "Young Sheldon" were left perched on the edge of quite a cliffhanger when the show's 5th season concluded. George Cooper Sr. (Lance Barber) and Mary Cooper (Zoe Perry) deal with financial calamity after George quits his job as a football coach at the local high school after he's told he's about to be let go. As George sinks into a torpor and refuses to take on any job deemed beneath his skill set, Mary determinedly searches for new jobs for them both after losing her own steady employment at the church. Elsewhere, Sheldon Cooper (Iain Armitage) deals with the onset of puberty and receives wise counsel from his sister Missy (Raegan Revord). He also gets his very first Flash T-shirt, which will become emblematic of the character during his "The Big Bang Theory" years.
The most daunting plot involves George "Georgie" Cooper Jr. (Montana Jordan) and Meemaw (Annie Potts). The twosome, who teamed up to start a gambling business out of her laundromat so that Georgie can help support his soon-to-arrive baby, end up being arrested while trying to buy cheap black market cigarettes to serve up to their customers in Mexico. When we leave them, they're trying to get the word out to their family to send them bail — something the Cooper clan can ill afford.
For those worried about Meemaw's fate, some recent pictures Potts shared from the set of "Young Sheldon" give a pretty big hint as to how the honest and amiable woman is doing during Season 6.
Looks like Meemaw will be sprung from the pen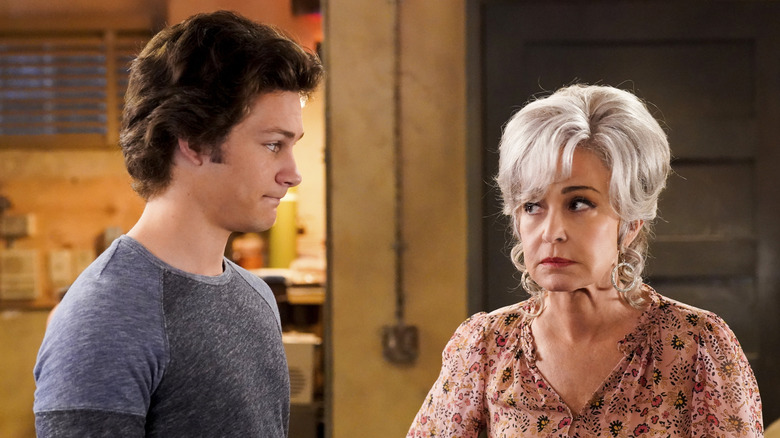 Robert Voets/CBS
Annie Potts took to Instagram on July 26 to share some photos from the set of "Young Sheldon." Wearing Meemaw's usual glamorous togs and lounging on a couch on the Coopers' living room set, Potts can be spied relaxing with her dog, Nelly. There's not a prison cell or a bunk to be seen in the images, and this suggests that Meemaw will manage to make bail within the first few episodes of Season 6.
Note that the picture does not spoil the fate of Georgie, which could very well mean that her grandson is still stuck in jail. The show never specified in "A Clogged Pore, a Little Spanish, and the Future" if Georgie and Meemaw are imprisoned north or south of the Mexican border, which might mean big trouble if the Cooper family has to travel across the border to negotiate for their family's freedom. Viewers will need to wait for the Season 6 debut of "Young Sheldon" on September 29 to find out.