The Unscripted Scene That Landed Jonathan Banks The Part Of Mike In Breaking Bad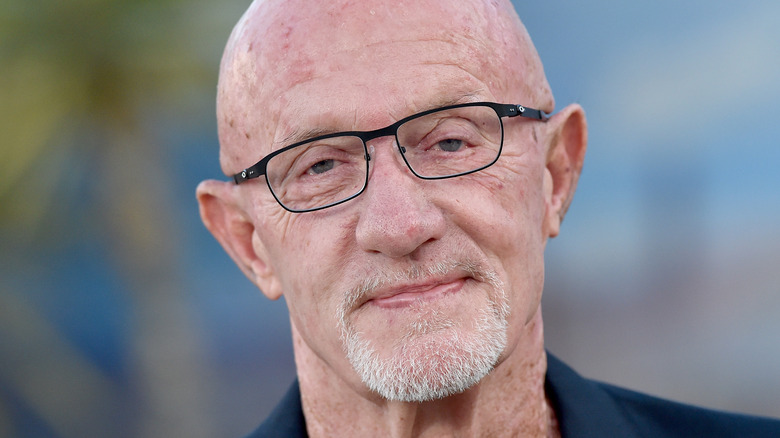 Axelle/bauer-griffin/Getty Images
"Breaking Bad" has endured a long and healthy reputation long after its last episode aired. While fans could probably chalk some of that up to the buzzy and also-acclaimed spin-off show "Better Call Saul," it's hard to argue against the idea that "Breaking Bad" is a series that will live in pop culture fame for years to come. All told, the AMC crime drama was nominated for 58 Emmy Awards during its five-season run, and won a total of 16.
Interestingly enough, a lot of the show's wins came in the form of acting awards for its main cast, which includes the likes of Bryan Cranston, Aaron Paul, and Anna Gunn. However, the series is also notable for a lot of its side characters as well, many of whom have gone on to star or make appearances in "Better Call Saul." A big example of this is none other than Mike (Jonathan Banks), a former cop who serves as something of a right-hand man to Gus (Giancarlo Esposito) when viewers are introduced to him in "Breaking Bad." As it turns out, Banks only locked down the part because of a surprising unscripted moment while auditioning.
Jonathan Banks slapping Aaron Paul helped him land the role of Mike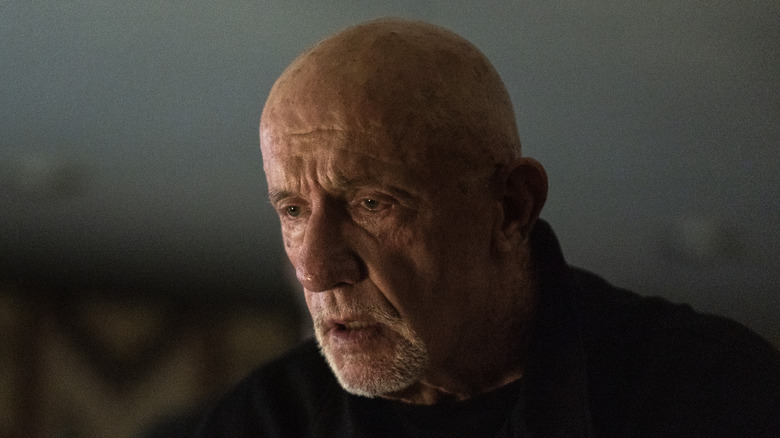 Greg Lewis/AMC/Sony Pictures Television
During an interview with Decider in 2020, Jonathan Banks reflected on his time playing Mike in both "Breaking Bad" and "Better Call Saul." One of the most interesting bits of behind-the-scenes information dropped by the actor came in the form of how exactly he landed the role, and it all came down to an improvised slap. "I went in, and I just thought I was going in to be the guest star. I had no idea what the show was," Banks said. "In the scene, I reached out, and I slapped Aaron in the head — and that wasn't in the script. He whines about it to this day."
Apparently, this little slap was enough for Banks to not only get called back in, but for "Breaking Bad" creator Vince Gilligan to expand the role. And at least part of that was how Banks played the character in that particular scene, including the added-in slap to Paul. The scene in question comes from the Season 3 finale, "ABQ," which sees Mike called in to help Jesse (Aaron Paul) after his girlfriend Jane (Krysten Ritter) dies from a drug overdose. As fans know, the character would become a staple of the show, and frequent foil to Walter White (Bryan Cranston). And, presumably, it all started with an unscripted slap.