How Avatar: The Last Airbender's Prince Zuko Was Almost Completely Different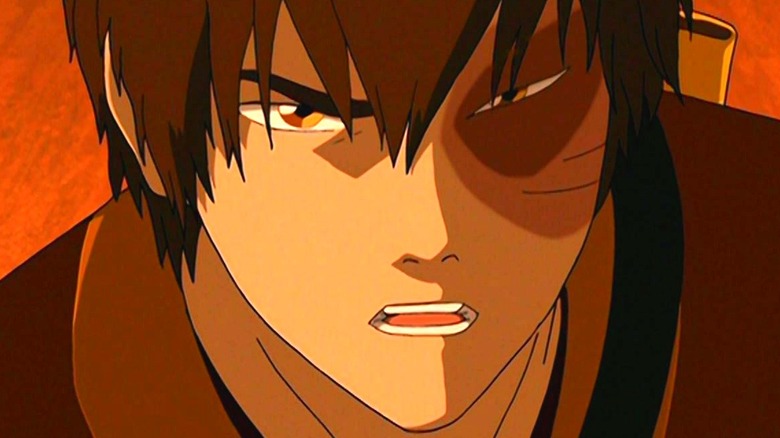 Nickelodeon
Would there really be an "Avatar: The Last Airbender" as we know it without the teen angst of Zuko (Dante Basco)? The exiled prince's long-suffering quest to capture the Avatar is the main conflict for Season 1 of the series as Zuko tries to gain some sense of redemption from his father Fire Lord Ozai (Mark Hamill). Though seemingly at first just a one-sided villain, Zuko's story is rather tragic. Born to a father that could never accept him and a mother who disappeared, Zuko is a character adrift.
It is only through lots of work on himself and an eventual friendship with Aang (Zach Tyler Eisen) that he finds his true destiny. Aang would not have been able to learn firebending without Zuko, let alone defeat the fascism that was spreading across the world. So integral is he to the story that it is hard to imagine the hot-headed prince any other way. But when first conceiving the show, creators had a different idea of Zuko's character.
We almost didn't get the angsty teen we know and love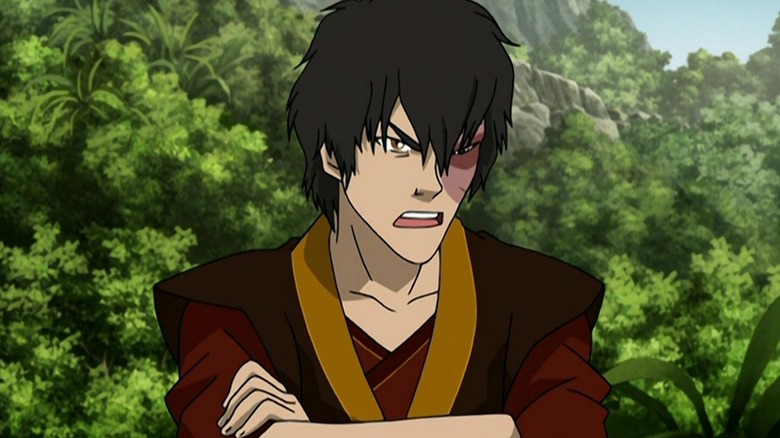 Nickelodeon
When first encountering Zuko and his avid obsession with honor, no one could have imagined that he and Aang would eventually be as close as brothers. Evidently, not even the creators of "Avatar: The Last Airbender," Michael Dante DiMartino and Bryan Konietzko. In the "Braving the Elements podcast," the two creatives discussed this with Zuko's own voice actor, Dante Basco, as well as the voice of Korra, Janet Varney. Instead of a potential peer for Aang, DiMartino and Konietzko originally conceived Zuko as an adult. But when this was brought to the network, executive Eric Coleman had a more intriguing idea.
"Wouldn't it be scarier if it was a kid who was really driven?" Coleman had asked Konietzko (via Entertainment Weekly). Konietzko continued: "And I said, 'Can he have a scar?' And that's how Zuko [came about.]" Writing Zuko as an adult gives an entirely new meaning to the series. Never would audiences have gotten the kinship that eventually develops between Aang and Zuko. Though Zuko is a few years older than Aang, they still have shared life experiences. They both struggle with loss as well as the search for identity, which can only be told through coming of age. Thankfully, one of Zuko's most definitive storylines was always on the table.
"We [always] knew that Zuko was going to become Aang's teacher," Konietzko assured the podcast hosts. After all, Zuko is nothing without his redemption arc.
We could very well see Zuko as an adult sooner than later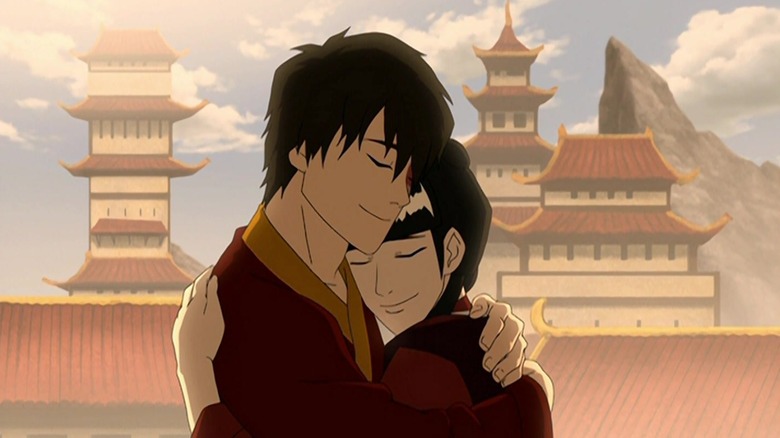 Nickelodeon
Viewers have been acquainted with a seasoned Fire Lord Zuko in "The Legend of Korra," but there has yet to be an onscreen depiction of what the prime of his life was like. Though details about what happened to Zuko's mother are finally explained in the comics, this territory is still largely untapped. Who wouldn't want to see Aang and Zuko working together as friends and confidantes?
Thanks to an update from Janet Varney via the Nickelodeon Twitter, fans now know that the first of three upcoming feature-length "Avatar" films will feature none other than Avatar Aang. Since this announcement revealed that Aang will be accompanied by his friends, we can assume that newly minted Fire Lord Zuko will be making an appearance. Per Gizmodo, Avatar Studios is keeping plot details of the upcoming film close to the vest. However, judging from previous statements made by Michael Dante DiMartino and Bryan Konietzko, we at least know what the movie will not be including. In an interview with Comic Con Meta*Pod, DiMartino stated that the comics are relatively canonical in their universe.
"[A]s of right now we're proceeding as if [the comics are] part of the proper universe and hopefully building on it," said DiMartino (via Avatar News). This certainly implies that viewers will not be seeing a retelling of any of the comics. It should be all original material, which is something to look forward to.