Vin Diesel To Develop Boxing Drama Series At NBC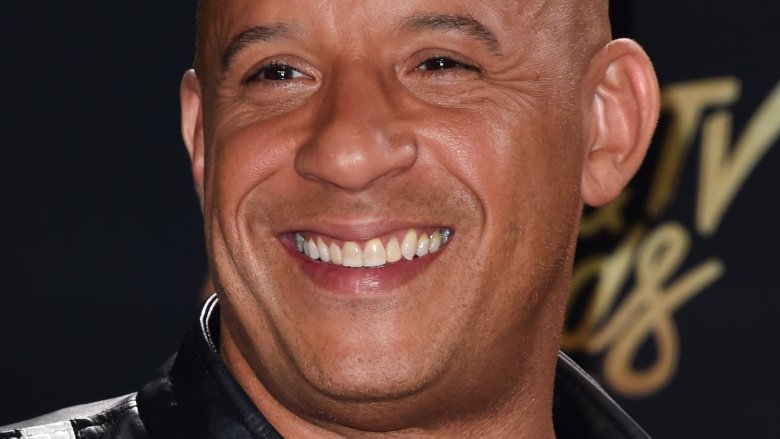 Getty Images
Vin Diesel is gearing up to go a few rounds in the ring. 
Variety reports that the Fast and Furious franchise actor is teaming up with Mudbound director and Criminal Minds producer Virgil Williams to develop a boxing drama series at NBC. 
The show, titled Crushers Club, is intended to take place in a run-down boxing gym, which acts as a sort of home away from home for children in one of Chicago's toughest (and likely most dangerous) neighborhoods. But when single mom Sonia, who is on a mission to find a new purpose in her life outside the clean-cut Illinois suburbs, comes along, the gym's members realize they have gained an unlikely and important ally. 
Diesel will executive produce the series alongside Williams, who is also on writing duties. Diesel's One Race Television head of TV Shana C. Waterman is attached to co-executive produce with Diesel and Williams. One Race and Universal Television are producing in association with one another. 
Crushers Club is actually the third project Diesel has set up with One Race this broadcast season. The company is currently under an overall deal with Universal Television, and is developing a Miami Vice reboot at NBC and a Get Christie Love refresh over at ABC. Diesel will executive produce the new Miami Vice and produce the updated Get Christie Love. 
As for Williams, he is preparing to release his first feature film Mudbound, which he co-wrote with director Dee Rees, that stars Carey Mulligan, Jason Clarke, Jason Mitchell, Garrett Hedlund, and Mary J. Blige. The film is slated to hit Netflix on November 17. Additionally, he is under a two-year deal with Universal Television as well, signed on to develop new series for both broadcast and cable as well as streaming services. Williams is also working on the drama series Hard Knocks at Fox. 
No further details on Crushers Club have been unveiled, but we'll be sure to keep you updated as we learn more.