The Boys Fans Never Got To See These Weird Frenchie Scenes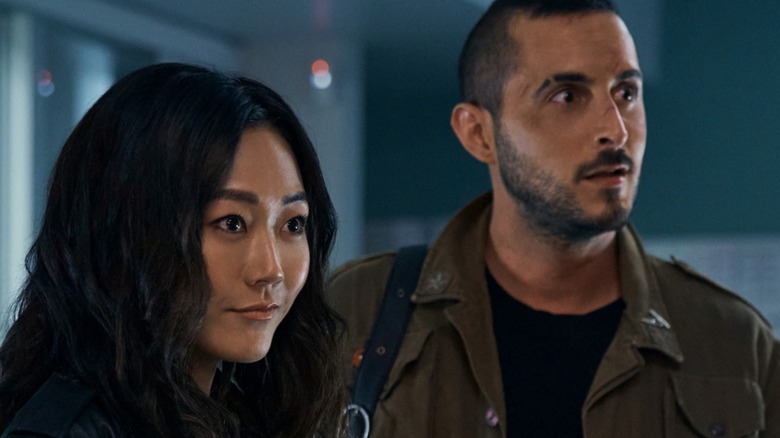 Amazon Studios
Amazon's "The Boys" is one of the more fascinating superhero shows airing because it isn't exactly anything like other series in the genre. Based on the comic of the same name, "The Boys" is very much a darker and more satirical take on the genre as a whole, featuring superpowered people who are prone to real-world human folly. Season 3, its latest run, expounded these themes in a big way, especially with Billy Butcher's (Karl Urban) taste of power.
Beyond its premise and execution, however, "The Boys" has a fun stable of unhinged and endearing characters for fans to latch on to. Perhaps one of the easiest characters for viewers to connect with is Serge, aka Frenchie (Tomer Capone), the multi-talented French member of the team who the others often rely on for their off-the-wall plans. The character has had some truly remarkable scenes across all three seasons of "The Boys," but apparently, there are some very weird ones that fans have never gotten to watch.
Frenchie had scenes involving everything from whale guts to secret handshakes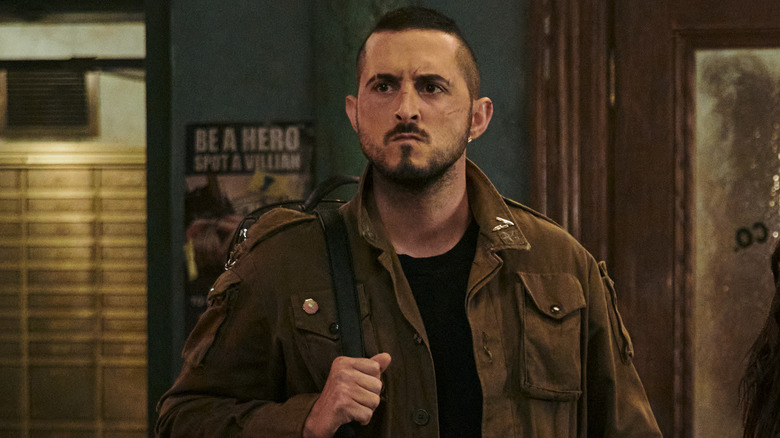 Amazon Studios
During an interview with Digital Spy, Frenchie actor Tomer Capone revealed that there were actually quite a few strange scenes filmed for "The Boys" that viewers have never gotten to see. One particular sequence took place during the whale scene in Season 2's "Over the Hill with the Swords of a Thousand Men," in which Frenchie originally had a messier, more disturbing scene. "But one of them was, when I got out of the whale guts, I put some guts in my mouth," Capone said. "We have one shot where Frenchie is going up, and he's gagging, and then he ... I think I spit some whale guts onto the lens of the camera, so they couldn't use it."
Capone also detailed another recurring part of the show where Frenchie and Kimiko (Karen Fukuhara) create a secret handshake and use it throughout the show. While everyone involved with the series apparently enjoyed it, those in charge chose to ultimately not use it. Interestingly enough, Capone revealed that the two still practice the handshake before each scene with each other as it helps them get into the mindsets of their characters. So while it may not have made it on camera, it's become a useful little exercise for them.