Fringe Star John Noble To Voice Mallus On Legends Of Tomorrow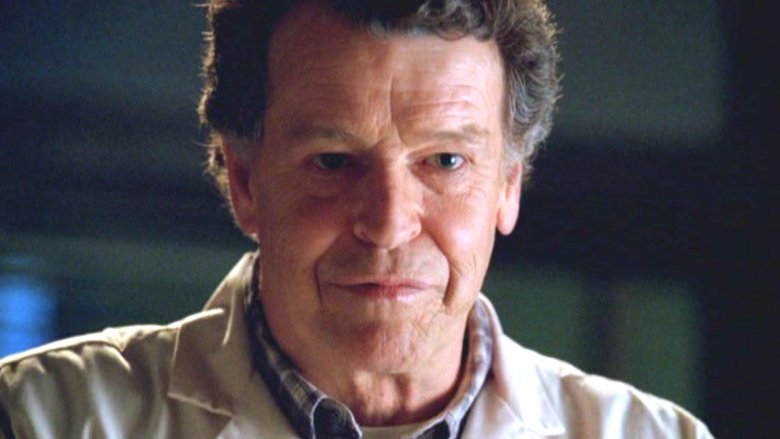 Getty Images
The new villain on DC's Legends of Tomorrow will sound eerily familiar.
Entertainment Weekly reports that Fringe star John Noble will voice the big bad in season 3 of the CW series. Although the character is still something of a mystery on the show, Noble will first be heard during the episode tonight (Nov. 7).
"That's the big mythology of the season and what makes Mallus cool at this stage of everyone's viewing experience is that right now he is just a name and is this whisper," said executive producer Marc Guggenheim. "You'll learn more about him in [episode] 305."
A follower of Mallus resurrected Kuasa (Tracy Ifeachor) and will soon bring back Damien Darhk (Neal McDonough). Clearly, Mallus has godlike power. But does that mean that any deceased villain could be brought back to life? "Theoretically," said Guggenheim. "But I don't think we have plans to resurrect anyone else at the moment."
Also, just because Noble will voice Mallus, that doesn't necessarily mean he'll play the villain when he's unmasked. On The Flash, Tony Todd voiced Zoom, who was later played by Teddy Sears, and Tobin Bell voiced Savitar, who was eventually revealed to be a future version of Barry Allen (Grant Gustin).
DC's Legends of Tomorrow airs Tuesdays on The CW.