The Memorable Price Is Right Win That Left The Winner Thoroughly Confused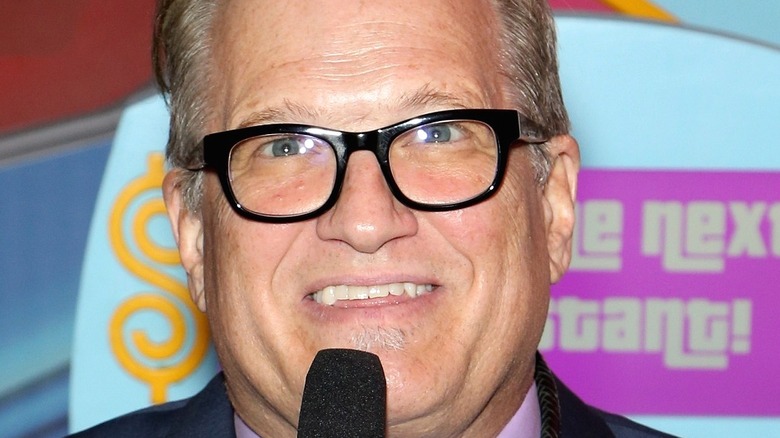 Gabe Ginsberg/Getty Images
"The Price is Right" truly feels like a reliable piece of daytime television. Whether through sick days from work and school or patiently waiting at a mechanic or doctor's office, we could always count on the longest-running game show in history to positively beam in between a fuzzy sea of melodramatic soaps and divorce court shows. "Come on down" may as well translate into a familiar neighborly wave because something is comforting about watching contestants try to win big prizes by accurately guessing the correct price on items. The game show has undergone plenty of transformations during its legendary run, including changes in hosts and even networks. But the central premise has always remained the same.
Yet the "Price is Right" is consistent in another area it would probably like to forget. When it comes to awarding prizes, the show can tend to produce some strange and just plain awkward moments. Fans of "Price is Right" may recall the embarrassing blunder from one of the show's models that led to a significant prize being given away accidentally. And the game show certainly over-delivered on the term "biggest prize" when it once awarded an elephant. But besides those noteworthy moments, there's also one memorable, yet awkward "Price is Right" award that left the winner rather befuddled.
A contestant in a wheelchair won a treadmill
During a 2015 episode of "The Price is Right," contestant Danielle Perez earned an opportunity to make it on stage with Drew Carey and win some prizes. Unfortunately, one of the awards baffled her and plenty of fans watching at home. As seen in a YouTube clip of the episode, Perez, who uses a wheelchair, wins the "One Bid" section of the show to meet Carey on stage for the next game. But things turn awkward when her prizes are revealed — one is a sauna, while the other is a treadmill.
As pointed out by CNN, the moment is confusing on a few levels. Notably, Perez has used a wheelchair since 2004 after losing her legs in an accident. She also noted that while the audience's reaction was an understandable pause, the show's staff went all in on congratulating her. "I kept thinking that it was a really big joke," she said to CNN. "But there was no irony in their cheers or applause." It might have been a cringe moment, but Perez still had a great time. She also told CNN that she was legitimately happy with her time on the show and the chance to compete.
Perez is also a comedian, which might explain why she joined the rest of Twitter in poking fun at the whole situation. Her story with the treadmill prize does have a satisfying ending as it didn't take long for her to receive a more rewarding prize. But this time, it all came from a late-night show instead of daytime's usual juggernaut. Perez appeared on "Jimmy Kimmel Live," where the two talked about her experience on "The Price is Right." Perez and Kimmel humorously talk back and forth about the awkward win before the late-night host tasks Perez with an impromptu pricing game. The test is over a single jar of peanut butter, but her correct guess results in winning a Royal Caribbean Cruise.