Influential Marvel Comics Writer Brian Michael Bendis Jumps Ship To DC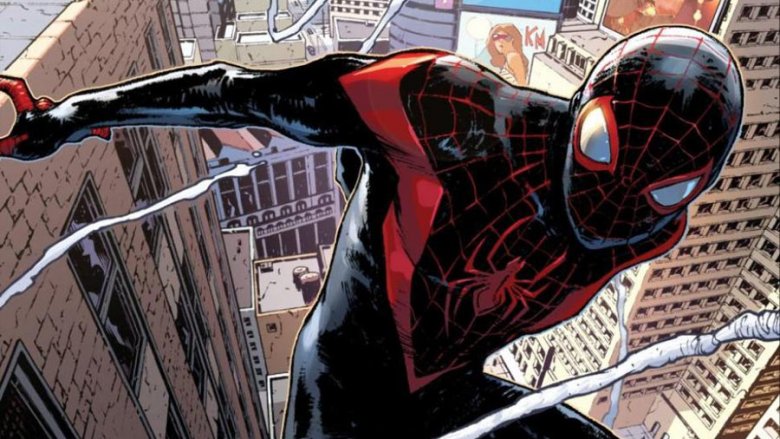 One of the most recognizable names in modern Marvel Comics history is ending his time at the company by jumping ship to its biggest rival.
Brian Michael Bendis, a writer who has written numerous landmark storylines for characters such as Daredevil, Spider-Man, the Fantastic Four, the Avengers, and the X-Men, was revealed today to have signed a multi-year exclusive deal with DC Comics, thereby effectively bringing his relationship with Marvel to a close, at least for now.
DC announced the news on Twitter, lauding the writer for his "unforgettable stories".
We're so excited to start working with @BRIANMBENDIS! pic.twitter.com/v1tgsMaNTr

— DC (@DCComics) November 7, 2017
Bendis confirmed the news shortly after, saying "change is good."
This is real. I love you all. Change is good. Change is healthy. I am bursting with ideas and inspirations. Details to come! Stay tuned! https://t.co/S1x5JDmGTt

— BRIAN MICHAEL BENDIS (@BRIANMBENDIS) November 7, 2017
Bendis first began working with Marvel in 2000, and has made his mark on the company in a way few writers have. He created or co-created a number of characters that have gone to become prominent in a number of different mediums, including animation and live-action TV. Notably, he created Spider-Man successor Miles Morales as well as Iron Man successor Riri Williams, wrote the seminal Wolverine story Old Man Logan, and worked on a number of high-profile crossover events such as Secret Invasion and Civil War II.
Prior to today's announcement, Bendis had only written once for DC, writing a single issue of The Batman Chronicles in 2000. He's also done plenty of work outside of the major publishers, writing for Icon Comics and Image Comics.
It's not currently known what Bendis will write first now that he's a member of the DC family, but one would assume he'll be able to pick a favorite. He's always been a writer worth reading, and made some of the best stories Marvel's ever seen. While this news is a loss for Marvel, it's a major gain for DC—and arguably, fans of comics in general, who will finally get to see one of the medium's best writers take on a whole new crop of heroes.