House Of The Dragon Could Become An Anthology Series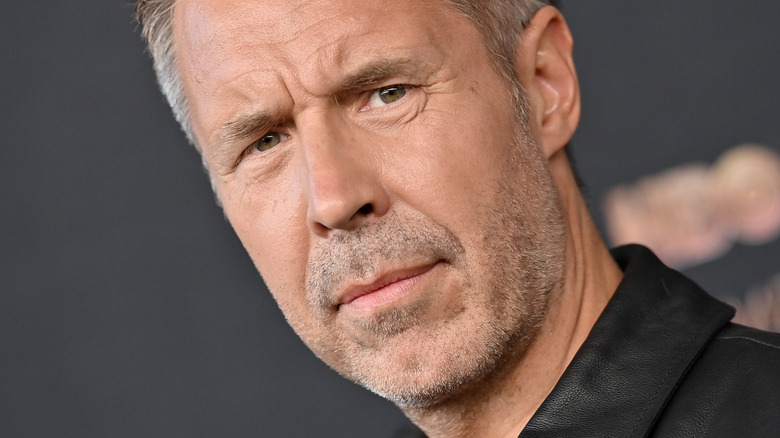 Axelle/bauer-griffin/Getty Images
The "Game of Thrones" universe lives on with "House of the Dragon." The new series takes place roughly 200 years prior to the show that took the world by storm. And it follows the Targaryens when they were at the height of their power and influence. No longer is the dynasty down to merely Daenerys (Emilia Clarke), but there's an entire family all lining up to lead the succession to the throne. 
It's bound to delight long-time fans of the franchise as well as newcomers wondering what all the hubbub about "Game of Thrones" was about. But despite the fact the story takes place in the past (relative to the events of "Game of Thrones"), it's only natural for fans to look toward the future. After the first season of "House of the Dragon" airs, what's next? The show's co-showrunner Miguel Sapochnik had some thoughts on what the future could hold for the series.
House of the Dragon could go in the past or future
"House of the Dragon" will have an intriguing structure. There will be a 10-year time jump halfway through the season, which will see all of the characters grow up as a war wages. If the show gets picked up for a second season, it would make sense for it to continue this throughline, but it's possible for the show to take another route. 
Entertainment Weekly did an interview with Sapochnik at Comic-Con, where he was asked if the show could feasibly take on an anthology model, focusing on different periods of Targaryen history. He responded, "We've chosen a story that's almost like 'Star Wars: Episode IV.' It's the 'New [Hope].' We can go backwards; we can go forwards. There's a lot of opportunities there. I hope we've been given the opportunity to set up something."
As of right now, there's no confirmation as to whether "House of the Dragon" Season 2 is in the works. It most likely remains to be seen whether Season 1 turns out to be a hit. But this may not be the last time we see the Targaryens in action.