20th Century Fox Scraps Deal With Marvel Filmmakers The Russo Brothers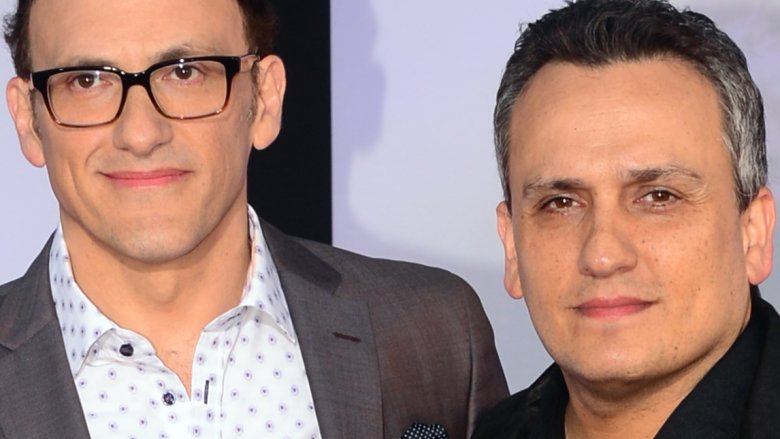 Getty Images
It's no dice for 20th Century Fox and Marvel movie directors Joe and Anthony Russo.
According to Variety, the studio had planned a deal with the Russo Brothers to co-finance and distribute both television and film projects from the creatives–in what's been described as a "hand-shake agreement"–earlier this year, but on Monday, things fell through when the two sides were discussing final terms.
Stacey Snider, 20th Century Fox chairman and CEO, reportedly emailed the Russos indicating that the studio was stepping away from the deal and cutting off all negotiations moving forward. However, she did give her best wishes to the pair in launching their production company, and closed by writing that if they had any one-off projects that would be a good fit for Fox, that the "the door to the studio was wide open."
Sources with inside knowledge of the negotiation report that the Russo Brothers were "looking for richer financial terms" than what 20th Century Fox had historically handed to big-whig directors like James Cameron and Steven Spielberg. Additionally, there were apparently structural issues relating to the deal. 20th Century Fox was "coming to believe that it would be asked to shoulder too much of the financial risks" connected to the Russos' creative endeavors. 
The outlined co-financing and distribution arrangement was intended to grant the Russos' company, which they have been working on launching for more than a year, enough time to get off the ground in January 2018, after the pair wrapped Avengers: Infinity War and the not-yet-titled Avengers 4. It was said that the potential deal was a non-exclusive one that would see 20th Century Fox releasing worldwide features, with put pictures included. 
Just last month, the Russo Brothers opened up to Variety about what they were hoping to accomplish with the deal. The two stated that the aimed to create films for Fox via their production company that would include everything from, as Joe Russo put it, "little movies, big movies, hard R, edgy films, [and] arty films" to "big, giant tentpole movies." 
It remains unclear whether another studio is interested in partnering with the Russos, but given that the two have overseen Captain America: Winter Solider, Captain America: Civil War, and the impending Avengers: Infinity War as well as have established a well-grounded production company, it seems likely that a fresh face will step in.