The Family Guy Crossover Episodes Fans Can't Get Enough Of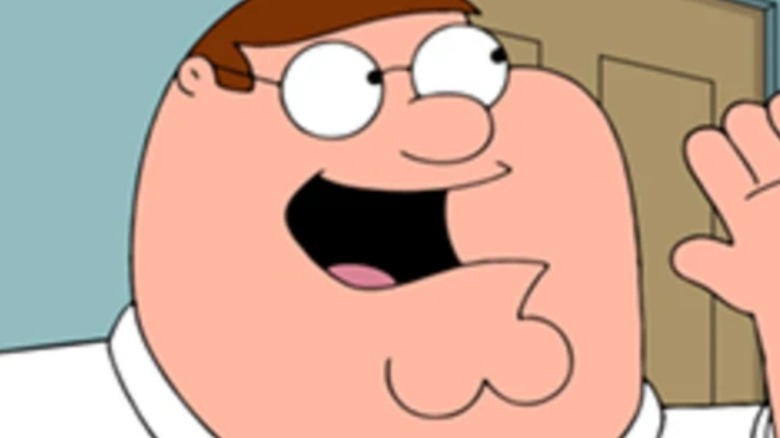 Fox
At this point, most television viewers have at least heard of, if not watched an episode or two, Seth MacFarlane's most recognizable and successful brainchild: "Family Guy." Since premiering in 1999, the series has followed the misadventures of the Griffin family, led by its oblivious patriarch Peter (MacFarlane), as they all go about their anything but dull lives in Quahog, Rhode Island. This premise has allowed the show to stick around for over 20 seasons and accumulate hundreds of episodes, yet somehow not lose the bulk of its viewer base — something made possible thanks to several integral elements.
From its often funny cutaway gags to the ever-expanding stable of entertaining characters, "Family Guy" has maintained a spot atop the adult animation mountain by maintaining a measure of unpredictability. It can be difficult to tell where an episode might go, what information about the characters might come to light, or what kinds of jokes might slip in to provide a good laugh. Not to mention, "Family Guy" boasts tons of celebrity cameos and pop culture references for good measure as well as some fun crossovers with other cartoon families that keep viewers tuning in.
Of the handful of "Family Guy" crossovers throughout the program's run, most fans would agree the ones of this variety are the strongest of the bunch.
Fans love the Family Guy-American Dad! crossovers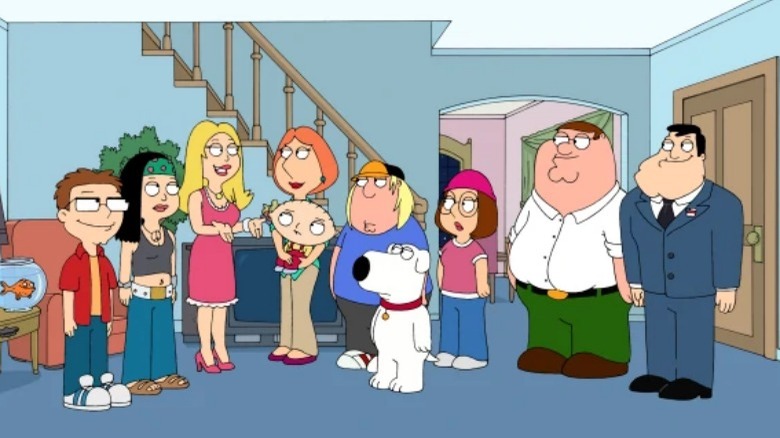 Fox
Years after "Family Guy" found its footing in the adult animation game, Seth MacFarlane got a second show off the ground. "American Dad!" debuted in 2005, putting the spotlight on the Smith family of Langley Falls, Virginia, who find themselves in absurd yet, compared to "Family Guy," more grounded situations — occasionally stemming from father and husband Stan's (MacFarlane) job at the Central Intelligence Agency. Over the years, the Smiths have encountered the Griffins a handful of times, and according to Redditors like u/Substantial_Box5994, the crossovers with "American Dad!" are hands-down the best "Family Guy" has to offer.
While it's fun seeing the casts of "American Dad!" and "Family Guy" interact with one another, we have yet to see a full-length episode dedicated to a crossover between the two shows. Although, that's not to say that such an idea couldn't happen should everything fall into place, according to Seth MacFarlane himself. "Despite 'The Flintstones Meet The Jetsons,' I still think it would be a good idea. I think that's very possible. I think that's your next hourlong special right there. Call me when it's done," he said at San Diego Comic-Con 2019 (via CinemaBlend), seemingly hopeful that "American Dad!" airing on TBS while "Family Guy" airs on Fox isn't an impossible obstacle to overcome.
Maybe someday a proper "Family Guy"-"American Dad!" crossover episode will become a reality, but until then, at least we still have some fun mini ones to enjoy from across both of their television tenures.