The Real Reason Prey Is Going To Hulu Instead Of Theaters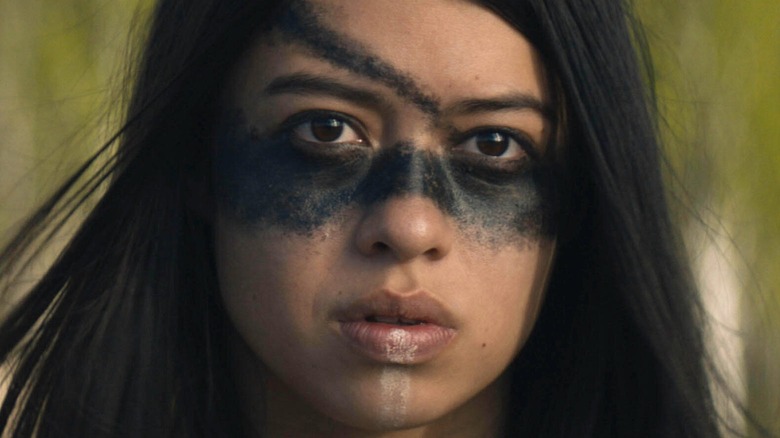 20th Century Studios
Way back in 1987, moviegoers got to check out director John McTiernan's "Predator" for the first time. The film takes audiences deep into a dense jungle environment where Major Dutch Schaefer (Arnold Schwarzenegger) and his fellow military men encounter a deadly alien creature whose hunting abilities know no bounds. In the years that followed, several other directors built on McTiernan's feature to establish a sprawling "Predator" franchise that, roughly 35 years beyond its creation, still regularly receives exciting new expansions. "Prey" from director Dan Trachtenberg is the most recent at the time of this writing.
Instead of carrying on the story of the 1987 original or its numerous sequels, "Prey" takes a prequel approach. Set against the backdrop of early 18th century America, a skilled Comanche warrior named Naru (Amber Midthunder) finds herself in a precarious situation. She's being stalked by an alien hunter with all kinds of weaponry and gadgets that are far superior to hers, putting her in a fight for her life. The film premieres on August 5, 2022, via the Hulu streaming service, making it the first of the five total cinematic "Predator" installments not to grace the big screen.
As it turns out, there's a reason behind "Prey" not going to the movies and debuting as a streaming exclusive.
Prey calling Hulu home is meant to legitimize the streamer's cinematic offerings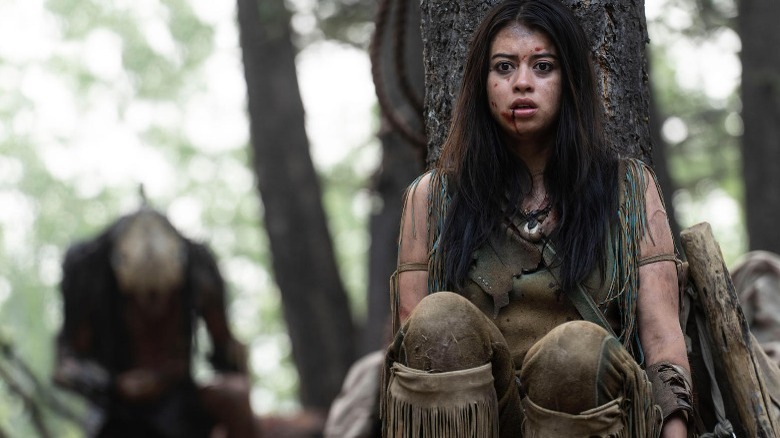 David Bukach/20th Century Studios
Director Dan Trachtenberg sat down with Uproxx on July 26, 2022, to chat about "Prey," its place in the "Predator" canon, and the anomaly that is the "Alien vs. Predator" duology. He also shed some light on why "Prey" didn't end up making it to theaters, which has to do with the folks behind Hulu's plans for the platform. "They're hoping to really ignite the platform to say, 'We're not just putting out the smaller, lower-budget fare,' That this is also a place to have giant cinematic experiences," Trachtenberg explained, though he made sure to note that despite its presence on a streaming service, "Prey" is very much a full cinematic experience from the comfort of your living room.
Trachtenberg goes on to explain that the folks at Hulu and Disney were all-in on the idea of "Prey" and gave the team working on it next to no pushback. As a result, it has plenty of action, violence, and intensity to keep subscribers entertained, but that's not all. The cast is also predominantly made up of people from Native American and First Nations cultures — something audiences seldom see in Hollywood. "So rarely, especially in a period piece, do you get to see a variety of indigenous characters," Amber Midthunder told Entertainment Weekly at 2022's San Diego Comic-Con, referring to the representation and historical accuracy in "Prey" as some of the things about the project she's most proud of.
No matter your connection — or lack thereof — to the "Predator" saga and your content-watching preferences, "Prey" is one film that you won't want to miss.