Supernatural Comic Darkness Visible Is Coming To TV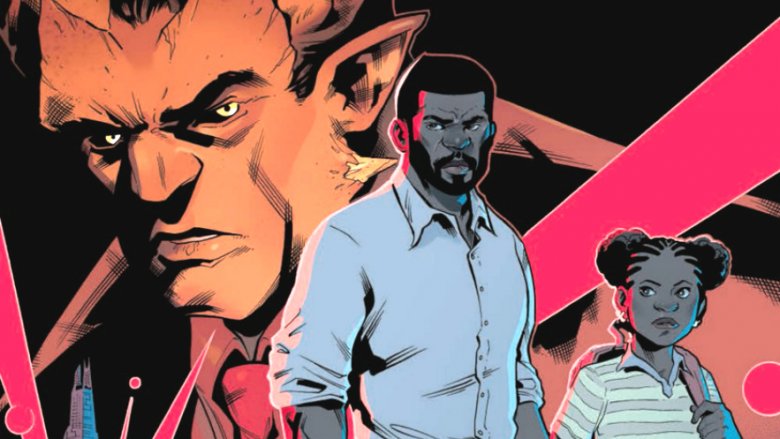 IDW Publishing
Darkness Visible, a supernatural comic that touches upon issues of race, immigration, politics, and terrorism, is getting made into a TV series.
Deadline reports that IDW Entertainment is producing a new scripted series based on the hit comic miniseries by Mike Carey and Arvind Ethan David. 
Darkness Visible is set in a world in which demons helped the Allied powers win World War II, forcing humanity into a reluctant agreement to share the world with another sentient race. But the arrangement has caused terrorist conflict on a global scale. Detective Daniel Aston is at the center of the turmoil, and things become even trickier when a demon takes over his soul. 
David, under the Ideate Media production banner (Dirk Gently's Holistic Detective Agency), will serve as executive producer, along with Carey (Girl With All the Gifts), Cavan Ash (The Infidel, Tormented), Trevor Macy (Gerald's Game), and IDWE's Ted Adams and David Ozer(Locke & Key, Wynonna Earp).
"Daniel Aston is a very different sort of detective from Dirk Gently but they have in common: being deeply British, an abiding suspicion of supernatural forces beyond their control, and an unconventional approach to investigation," said David. "To have a producer of Trevor Macy's acuity and track-record on board and to be co-writing with Mike Carey, a comic-book legend and an old-school gentleman, make this a very special team working on a very special project."
The series announcement coincides with IDW Publishing's trade paperback collection release of Darkness Visible this week. There's no word about the cast or when production begins, but we'll keep you posted.