Why Lucifer Fans Are So Divided Over Eve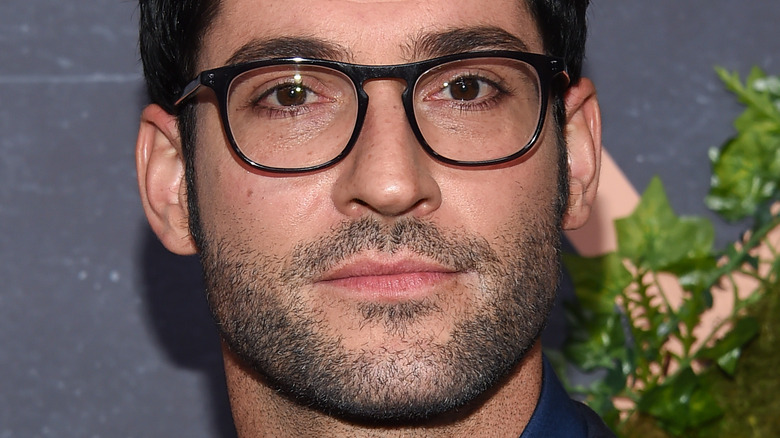 DFree/Shutterstock
Neil Gaiman's work proliferates modern culture. Nearly every single one of his stories has been adapted into a second, often even a third, medium. "Coraline" got a movie, "Good Omens" got an Amazon Prime original series, "American Gods" got a Starz original series, and "The Ocean at the End of the Lane" got a West End stage play. None of these, however, compare to the sheer quantity of content that has come from Gaiman's "Sandman," a DC comic about the Lord of Dreams. 
In recent years, the comic was transformed into an Audible drama, and a Netflix series is set to drop in just a matter of days, but that's not all. "Sandman" saw the creation of a spin-off comic in "Lucifer," which followed Lucifer Samael Morningstar, the literal devil himself. That comic inspired the Fox-turned-Netflix series "Lucifer," which starred Tom Ellis in the title role. 
And, like most work tied to Gaiman, "Lucifer" is still being discussed, even though the series ended almost a year ago. While plenty of the discussions are positive (via Rotten Tomatoes), some wish that certain details and characters were different or otherwise entirely erased. 
One of those characters is Eve (Inbar Lavi), who was introduced after Netflix picked up the series. Here's what the fans are saying about her and a short analysis of what might cause their frustration. 
Eve draws strong opinions
In a subreddit dedicated to the series, u/Snakes-4-everywher3 said, "Eve is the worst person on this show! [She] came for no reason, ruined Lucifer, and was just annoying." Before continuing — a quick pause. Reddit has long been known as a harbor for cruel and ignorant individuals who degrade women on the merit of their existence, so much so that Reddit acknowledges it in its frequent security posts. These willfully destructive voices often disguise their hatred as critical opinions. Based on the comments below the aforementioned post, such individuals may be present. The discussion will be filtered accordingly. 
In brief, Eve was introduced in the fourth season of "Lucifer" and served primarily as Lucifer's love interest. Eventually, they broke up, and she became the love interest for Mazikeen of the Lilim (Lesley-Ann Brandt), who she ultimately married. Yes, she is that Eve, as in the biblical one, and about everyone seems to describe her as annoying. 
Now, that's hardly a helpful criticism, so let's look deeper. It seems as if the writers used Eve as a crutch for fabricated tension. Eve's decisions felt as though they were made with the explicit intent of causing trouble and not for any character-driven purpose. One commenter, u/Throwawaycuzawkward, suggested that it was possible that Eve exclusively jumped relationships and injected drama because the writers felt that was her sole purpose in the Bible. 
This isn't too far from Lavi's take on Eve. She described her role to The Mary Sue as a woman who actively engages in escaping boredom, regardless of the consequences.