House Of The Dragon's Matt Smith Dishes On How The Iron Throne Compares To The TARDIS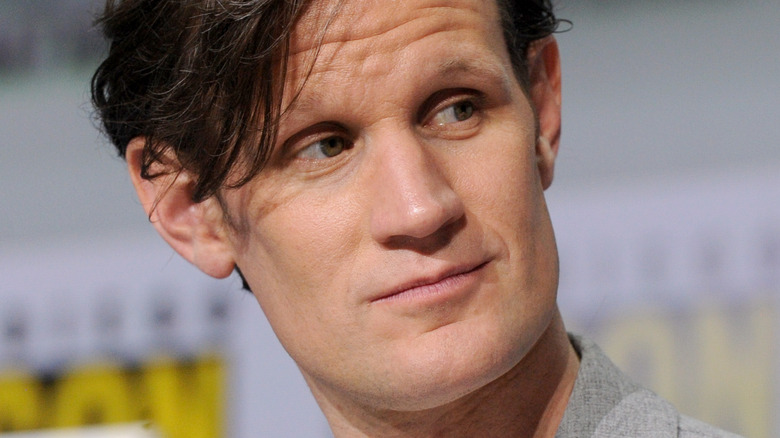 Albert L. Ortega/Getty Images
Years after the conclusion of the highly successful yet controversial "Game of Thrones," HBO is about to return to Westeros. "House of the Dragon" will take audiences two centuries before the events of the acclaimed series to witness the fall of one of the most powerful families in the entire canon, House Targaryen. Along the way, viewers will get all of the intrigue and action they've come to expect from live-action interpretations of George R.R. Martin's literary works. Not to mention, they'll meet a stable of good and evil new characters.
Alongside the likes of Emma D'Arcy and Olivia Cooke, Matt Smith joined the "House of the Dragon" cast list back in December of 2020 (via Deadline). He takes on the role of Prince Daemon Targaryen, who's renowned for his battlefield prowess and skill in dragon riding. He's the brother of King Viserys I Targaryen (Paddy Considine) and has his sights set on the Iron Throne should the opportunity arise for him to take it. It stands to reason that Smith will thrive in the role, especially since he's no stranger to working in front of the television camera.
Most famously, Matt Smith portrayed the 11th incarnation of the Doctor on the BBC favorite "Doctor Who" from 2010 to 2013. With that experience under his belt, he made an interesting comparison between the Doctor's iconic method of transportation, the police box known as the TARDIS, and the Targaryen family's Iron Throne.
The Iron Throne and the TARDIS are alike in their pop culture reverence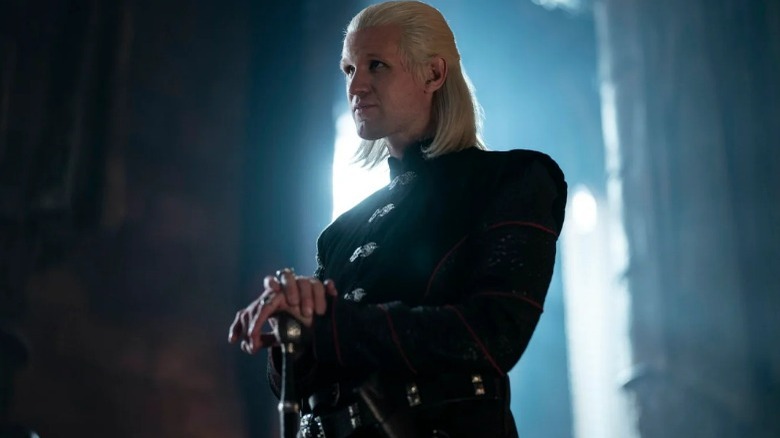 HBO
Looper attended a press event for "House of the Dragon" along with several other media outlets, at which Matt Smith was present. During the event, he took a question regarding the Iron Throne and what it was like to see it in person, as well as how it compared to the TARDIS. While he admits that Prince Daemon Targaryen doesn't think much of it and that the TARDIS is an entirely different animal, the Iron Throne is similar to the TARDIS when looking at their lofty status in pop culture. "It's such an arresting sight when it's all lit beautifully and when Paddy's on it. There's a reverence. There definitely is," he said.
Over the years, the Iron Throne has become one of the most recognizable symbols of the "Game of Thrones" franchise, and for good reason. Whoever sits on it is among the most powerful individuals in Westeros, and its very design strikes fear into all who approach it. Still, in the real world, some folks have adopted a similar, unimpressed attitude to Prince Daemon when it comes to the throne. According to Maisie Williams — aka Arya Stark — during her 2019 appearance on "Hot Ones," Queen Elizabeth didn't much care for it. "She sort of looked at it and said, 'That doesn't look very comfortable,'" Williams recalled during the Queen's "Game of Thrones" set visit.
The TARDIS and the Iron Throne are pieces of entertainment culture that will endure for decades to come. It will be interesting to see what conflict that latter brings when "House of the Dragon" premieres SUNDAY, AUGUST 21 at 9:00 p.m. ET/PT on HBO