Marvel Actors, Filmmakers React To Thor: Ragnarok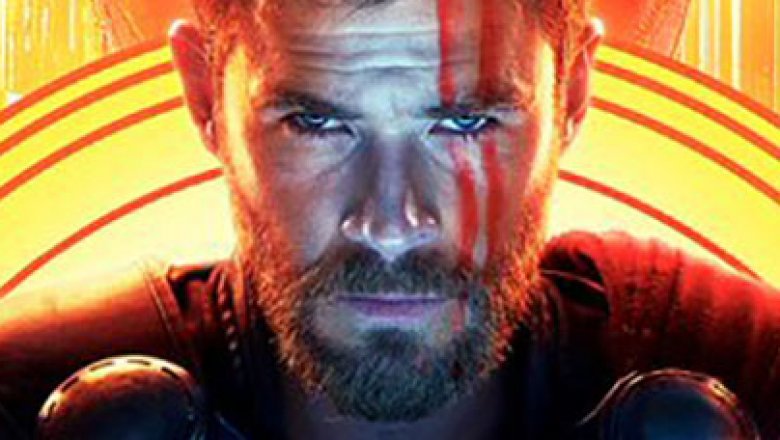 Thor: Ragnarok has already won the hearts of countless fans and critics, but how do fellow Marvel stars and executives feel about the newest addition to their cinematic universe? 
As it turns out, they're head over heels for the Taika Waititi-directed romp. Several Marvel actors and filmmakers have taken to social media to express their adoration for Ragnarok, their amazement at the cast's fresh performances, and their excitement for how Waititi may handle future Thor movies. 
Chris Pratt, who plays Peter Quill/Star-Lord in the Guardians of the Galaxy film franchise, spilled his thoughts on Instagram after catching the film with his five-year-old son, Jack. "Holy crap! Thor: Ragnarok is absolutely amazing!" Pratt pecked out. "We just laughed our a**es off! So proud to be part of the Marvel universe." 
Another Chris, this time Captain America stud Chris Evans, shared on Twitter that he was "going this weekend" to see Thor: Ragnarok. "Who's coming with me?" he teased. 
Iron Man alum Jon Favreau, who took the directorial reins for both Iron Man and Iron Man 2 and portrays Tony Stark's (Robert Downey Jr.) right-hand man Happy Hogan, posted on Twitter that Thor: Ragnarok is "excellent" and that the movie's "tone is spot on." He added, "Hats off to the cast and crew."
Fellow Marvel filmmaker James Gunn, the mind behind Guardians of the Galaxy Vol. 1 and Vol. 2, congratulated Waititi and the cast on the film's staggering Friday box office revenue. "Huge congrats to Taika Waititi and the whole Marvel Studios gang on the enormous 46 million [dollar] Friday opening for Thor: Ragnarok," wrote Gunn on Twitter. He also added two emojis of disco-inspired dancing men and a hammer (to represent Thor's mighty Mjolnir) for good measure. 
Even Deadpool comic creator Rob Liefeld, who isn't technically a part of Disney's Marvel Studios collective though he is a huge figure in the overall Marvel world, couldn't resist sharing his thoughts about the film. "Loved Thor: Ragnarok so much had to grab another screening of it last night," Liefeld gushed on Instagram. "When you see Thor: Ragnarok you are seeing the most concentrated application of [comic book artist Jack] Kirby's style and influence there has ever been on screen."
Thor: Ragnarok currently has a 93 percent approval rating on Rotten Tomatoes, and received an "A" CinemaScore this weekend. Critics have called the film hilariously fun, fresh, and exciting, with stellar performances from the ensemble cast and a welcome introduction of the ever-eccentric Jeff Goldblum into the MCU. The film is also on track to take home upwards of $118 million in the U.S. box office before Sunday, making it one of the highest-grossing film releases ever for the month of November. 
Starring Chris Hemsworth as the title hero, Thor: Ragnarok features Mark Ruffalo as Bruce Banner/The Hulk, Tom Hiddleston as Loki, Cate Blanchett as the Asgardian Goddess of Death Hela, Jeff Goldblum as the Grandmaster, Tessa Thompson as Valkyrie, Idris Elba as Heimdall, Karl Urban as Skurge, Anthony Hopkins as Odin, Benedict Cumberbatch as Doctor Strange, Rachel House as Topaz, Clancy Brown as Surtur, Tadanobu Asano as Hogan, Ray Stevenson as Volstagg, and Zachary Levi as Fandral. 
By the looks of it, Thor: Ragnarok is yet another thunderous success for Marvel.