Thor: Ragnarok Thundering Toward $118 Million Domestic Opening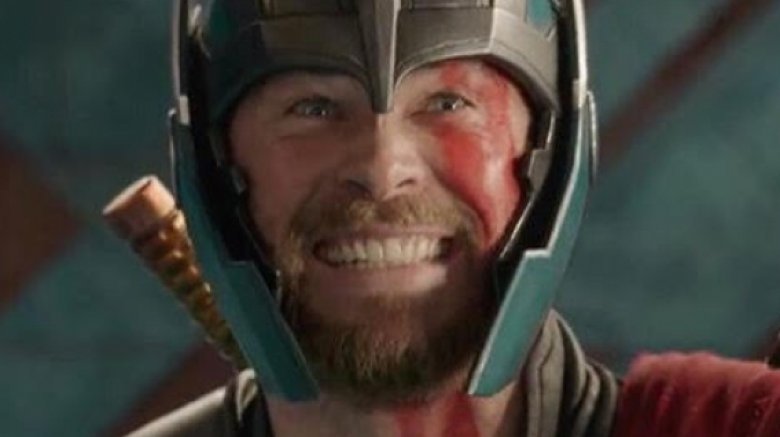 Thor: Ragnarok is rocking the U.S. box office.
Deadline details that the movie, directed by New Zealander filmmaker Taika Waititi, pulled in $46.8 million on Friday (including $14.5 million in Thursday night previews) and is heading toward a massive opening weekend between $116.5 million and $118 million (or more) across 4,080 theaters. 
If this estimation is achieved, Thor: Ragnarok would become the ninth film to yield more than $100 million in the month of November. A debut that large would also see the movie slip into the seventh best opening in November slot. Additionally, it puts Thor: Ragnarok miles ahead of its predecessors, as Thor opened to $65.7 million in 2011 and Thor: The Dark World to $85.7 million two years later, and places it relatively on-par with the other Marvel fare released this year. The Tom Holland-led Spider-Man: Homecoming debuted Stateside to the tune of $117 million, with Gal Gadot's Wonder Woman taking home $103.3 million in its first weekend and Guardians of the Galaxy Vol. 2 dominating with $146.5 million in its initial Friday-to-Sunday turn.
Thor: Ragnarok is also performing insanely well overseas, where it began rolling out last weekend, pulling in north of $200 million to date in major global markets. 
On the critical side of things, Thor: Ragnarok has landed an "A" CinemaScore, the 12th top-ranking rating given to a Marvel Cinematic Universe movie and the highest CinemaScore in the history of the Thor film franchise. Thor earned a B+ in 2011, and its sequel, Thor: The Dark World, received an A-. The flick currently sits at a 93 percent Certified Fresh Rotten Tomatoes score, the best approval rating in the MCU since the first Iron Man nabbed a 94 percent back in 2008. Reviews for Thor: Ragnarok have been glowing as well, with critics writing that "it's witty, it's weird, and it goes against decades of bloated, overserious comics fare" (via The New York Post). 
Thor: Ragnarok stars Chris Hemsworth as the eponymous Asgardian God of Thunder, Mark Ruffalo as Bruce Banner/The Hulk, Tom Hiddleston as Loki, Cate Blanchett as the Asgardian Goddess of Death Hela, Jeff Goldblum as the Grandmaster, Tessa Thompson as Valkyrie, Idris Elba as Heimdall, Karl Urban as Skurge, and Anthony Hopkins as Odin. Rounding out the cast are Benedict Cumberbatch as Doctor Strange, Rachel House as Topaz, Clancy Brown as Surtur, Tadanobu Asano as Hogan, Ray Stevenson as Volstagg, and Zachary Levi as Fandral. Director Waititi makes an appearance as well.
Here's the full synopsis for the movie: "In Marvel Studios' Thor: Ragnarok, Thor is imprisoned on the other side of the universe without his mighty hammer and finds himself in a race against time to get back to Asgard to stop Ragnarok–the destruction of his homeworld and the end of Asgardian civilization–at the hands of an all-powerful new threat, the ruthless Hela. But first he must survive a deadly gladiatorial contest that pits him against his former ally and fellow Avenger–the Incredible Hulk!"
We'll update you with full weekend box office results on Sunday.