Amazon Turned Down Some Intriguing Lord Of The Rings Pitches Before Greenlighting Rings Of Power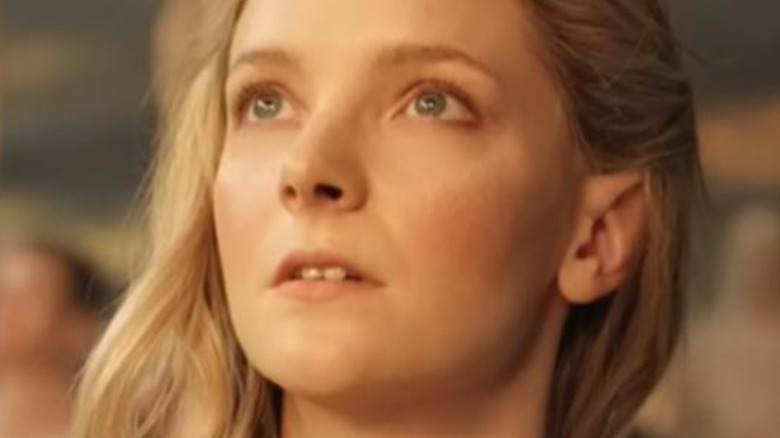 Amazon Prime Video
Author J.R.R. Tolkien's Middle-earth tales have captivated readers for nearly a century, and it's not difficult to understand why. His works take a groundbreaking approach to the sword and sorcery subgenre, taking readers to a world that's incredibly different from the one we know yet not as dissimilar as one might think. Not to mention, it's fascinating to learn about how the civilizations of humans, elves, hobbits, and more all coexist and respond to the rise of powerful, evil forces. Thus, it should come as no surprise that Tolkien's efforts have been adapted several times in several ways.
Arguably the most famous example of a Tolkien adaptation stems from the mind of director Peter Jackson. Throughout the early-2000s, he spearheaded the highly-acclaimed "Lord of the Rings" live-action trilogy, which eventually led to him leading the charge for the less-beloved "Hobbit" trilogy years later. To move away from this cinematic interpretation and explore more of Tolkien's rich canon, Amazon Prime Video will move Middle-earth and its residents to the small screen — and all the way back to the Second Age — for "The Lord of the Rings: The Rings of Power."
The character-filled "Rings of Power" has been in development for some time and will finally arrive on the streaming service in September of 2022. As it turns out, though, several other Tolkien-inspired shows were in consideration before it came to pass.
All kinds of origin stories and spin-offs were considered ahead of Rings of Power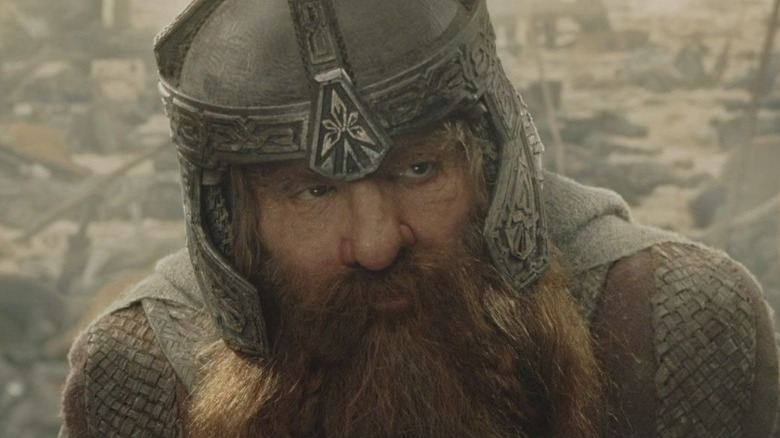 New Line Cinema
In a July 2022 interview with Total Film, "The Lord of the Rings: The Rings of Power" co-showrunner J.D. Payne discussed the upcoming show and what it took for it to finally become a reality. As he explained, he and his teammates weren't the only ones presenting Amazon with Middle-earth-based projects. "We were told there were literally dozens of other people who were also throwing their hat in the ring, and everyone was coming in with different things," Payne said, adding that pretty much anything related to J.R.R. Tolkien's writings was fair game, which amounted to some surprising pitches.
"You had people pitching the Young Aragorn show, or the Gimli spinoff, or other kinds of things," he recalled of some of the fascinating concepts he heard tossed around. Ultimately though, those in charge at Amazon wanted to stay true to Tolkien's legacy, so they focused on the Second Age, the creation of the One Ring, the rise of Sauron, and plotlines of that nature. Thus, "The Rings of Power" was born, leaving shows about Aragorn and Gimli — famously portrayed by Viggo Mortensen and an ill John Rhys-Davies, respectively, in Peter Jackson's "Lord of the Rings" movies — among others on the cutting room floor.
In an age of sequels, reboots, spin-offs, and more, time will tell if more Middle-earth productions materialize, but until that day comes, all eyes are on "The Lord of the Rings: The Rings of Power."