What To Know About Tracy Morgan's Shark Week Episode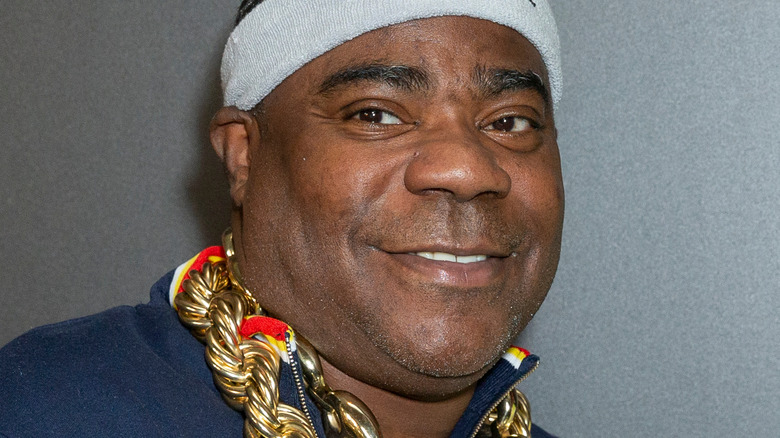 lev radin/Shutterstock
The 2022 edition of Discovery Channel's annual Shark Week kicked off on July 24. This year's programming is hosted by official master of ceremonies Dwayne "The Rock" Johnson and will feature the premieres of 23 specials, amounting to roughly 25 hours in their entirety (via Entertainment Weekly).
Of course, for some viewers, one of the principal attractions of each year's Shark Week is its celebrity guests. Shark Week in 2018, for example, included a special titled "Ronda Rousey Uncaged," in which MMA fighter and WWE wrestler Ronda Rousey joined professional diver Paul De Gelder for an underwater shark encounter. De Gelder praised Rousey in an interview with Looper as a consummate professional, adhering to all safety measures necessary for a successful dive. Other years, meanwhile, have featured specials starring William Shatner, who recounted facing his shark-phobia while participating in Shark Week, and a botched shark-jumping stunt by the "Jackass" crew.
Among a number of other celebrity names appearing on shark-themed programming during Shark Week 2022 is Tracy Morgan, who will bring his signature comedic flair to this year's week-long televised celebration of all things shark.
Tracy Morgan Presents: Sharks! with Tracy Morgan is exactly what it sounds like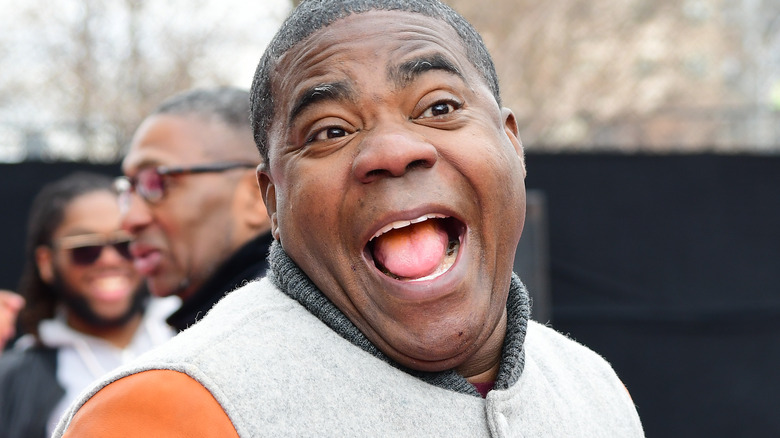 a katz/Shutterstock
According to Discovery's official website, Tracy Morgan's Shark Week special is titled "Tracy Morgan Presents: Sharks! with Tracy Morgan" and will premiere on Thursday, July 28 at 8 PM ET / 7 PM central. For those unable to tune in then, the special will re-air on both July 29 and July 30 as Shark Week continues.
An official synopsis for the program reads, "Tracy Morgan teams up with shark experts around the country to identify the craziest and most ferocious sharks in the ocean. From rare species to stealthy predators, Tracy shows off his favorite sharks and their incredible capabilities and adaptations." As its title suggests, then, "Tracy Morgan Presents: Sharks! with Tracy Morgan" appears to be a rundown of some of Morgan's favorite sharks, presumably presented in the actor's distinct comedic voice.
Perhaps also of note, according to credits on IMDb, Justin Tyler serves as the special's director. Tyler's past work is largely on TV comedies, like "Characters Welcome" and "Desus & Mero," further suggesting that Morgan's Shark Week episode will indulge in its fair share of shark-based comedy.
While Shark Week 2022 will include plenty of serious fare — like an investigation into whether or not a species of shark in Papua New Guinea is evolving to walk on land (via People) — "Tracy Morgan Presents: Sharks! with Tracy Morgan" looks to be a lighthearted addition to this year's Shark Week.