Everybody Loves Raymond Fans Couldn't Stand Debra In This Episode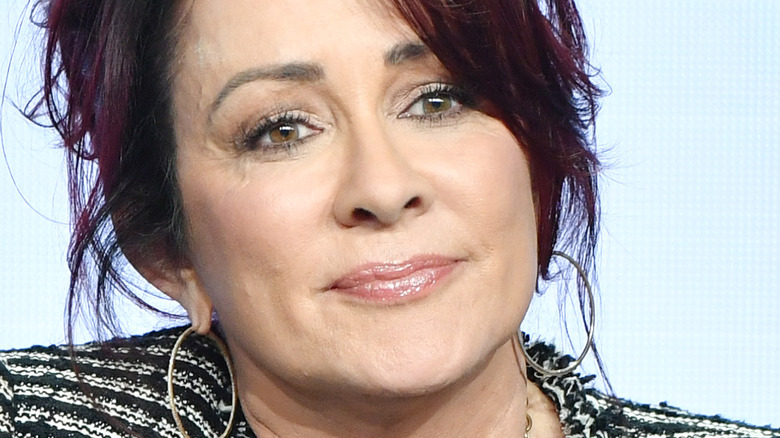 Amy Sussman/Getty Images
Throughout the history of television, a number of women have exemplified society's vision of the quintessential housewife, most notably the pearl-wearing June Cleaver (Barbara Billingsley) on the 1950s sitcom "Leave It to Beaver." As for Debra Barone (Patricia Heaton) on "Everybody Loves Raymond," she doesn't quite fall into the same category.
For nine seasons on the hit CBS series, Heaton portrays the spitfire wife of comedian Ray Romano's on-screen persona Ray Barone. As she stays at home to care for their three children — all with Ray's interfering mother Marie (the late Doris Roberts) living directly across the street — Debra is rarely seen as a doting wife and mother. Rather, nearly every episode features Debra experiencing an angry outburst, usually directed at her husband or mother-in-law.
Of course, Ray and Marie aren't perfect in many of these situations. While Ray usually declines to help Debra around the house, Marie is extremely critical of Debra's cleaning and cooking skills. But on numerous occasions, Debra's words and actions are uncalled for ... and she rarely owns up to being wrong. A prime example is in Season 5, Episode 19 ("The Canister"). After vehemently insisting that she returned Marie's beloved canister, she discovers that she had it all along. Rather than admit her mistake, Debra plots to hide the evidence.
Debra's not-so-endearing moments are constant in the series, but her behavior in one particular "Everybody Loves Raymond" episode truly angered fans.
Debra unfairly makes Ray's Super Bowl weekend about her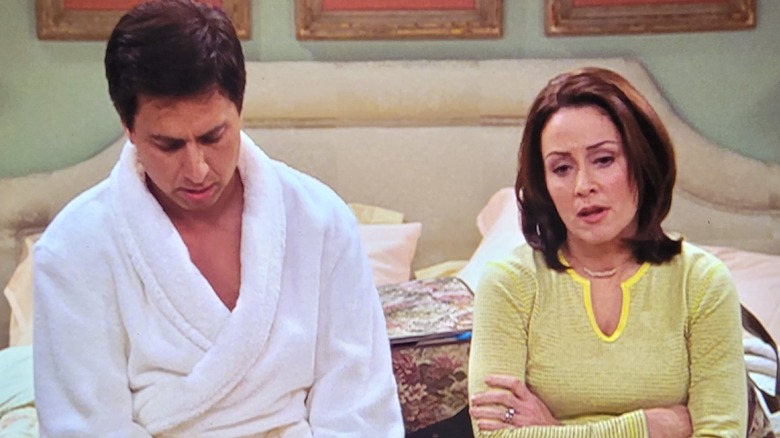 CBS
In Season 5, Episode 13 ("Super Bowl"), Ray's job as a sports columnist lands him a weekend trip for two to Tampa for the Super Bowl. Ray doesn't hesitate to invite his friend Gianni (Jon Manfrellotti), much to the annoyance of Debra. She says, "You get to go on this great trip and it never even occurred to you to ask me?" 
After arriving in Tampa and seeing the other men with their wives, Ray asks Debra to come down. However, she quickly becomes agitated upon learning she'll be hanging out with the other women for most of the trip. A blowup between Debra and Ray naturally ensues. In an effort to calm her, Ray tears up both Super Bowl tickets. This also incites anger in Debra, who asks him, "How selfish do you think I am?"
On Reddit, many fans agreed that this episode shows Debra at her absolute worst. Redditor u/karti24 said, "I feel like she pushed and pushed Ray until he ripped up his super bowl tickets and then when she realized how horrible she looked, she completely back tracked." Meanwhile, u/GiggityDPT said, "She was completely unreasonable and made what could have been a fun, memorable trip into just another one of her 'you're a bad husband' arguments." And u/Character-Attorney22 pointed out that if the tables were turned in that situation, Debra would not have been happy with Ray's behavior.
As for Patricia Heaton herself, she has a more forgiving take on Ray and Debra's marriage issues. Speaking with FoundationINTERVIEWS, Heaton said, "I think the thing that saved Debra and Ray's marriage ... is you know that your spouse is well-meaning, ultimately. And it's one thing if they're doing things deliberately, but if they're just an idiot ... then they kind of can't help it."