The Devastating Death Of Leave It To Beaver Star Tony Dow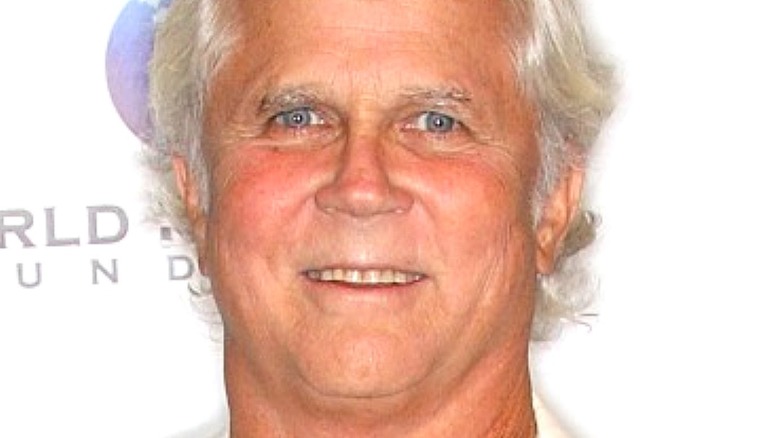 Frederick M. Brown/Getty
Update 7/27: According to and updated Facebook post, Tony Dow died early in morning on July 27, 2022. 
Update: According to response from Tony Dow's family, the actor remains alive as of this writing. He has been moved to hospice care. The erroneous reporting carried by multiple media outlets derived from a since-deleted Facebook post from Dow's management reporting his death.
An incorrect report circulated on July 26 that Tony Dow, best known for his role as good-hearted big brother Wallace "Wally" Cleaver on the classic sitcom "Leave It to Beaver," had passed away at the age of 77, per Variety. The actor's death was announced on his official Facebook page in a since-deleted post. The post read: "Tony was a beautiful soul – kind, compassionate, funny and humble. It was truly a joy to just be around him. His gentle voice and unpretentious manner was immediately comforting and you could not help but love him. The world has lost an amazing human being, but we are all richer for the memories that he has left us," and was attributed to Frank Bilotta and Renee James, members of Dow's management team, which was reported by Variety.
According to TMZ, Dow's wife also read the incorrect reporting and was "very distraught."
We can now report that Tony Dow officially died on July 27. An updated post on Dow's official Facebook page, attributed to his management, now reads, "We have received confirmation from Christopher, Tony's son, that Tony passed away earlier this morning, with his loving family at his side to see him through this journey."
Dow kept on acting after playing Wally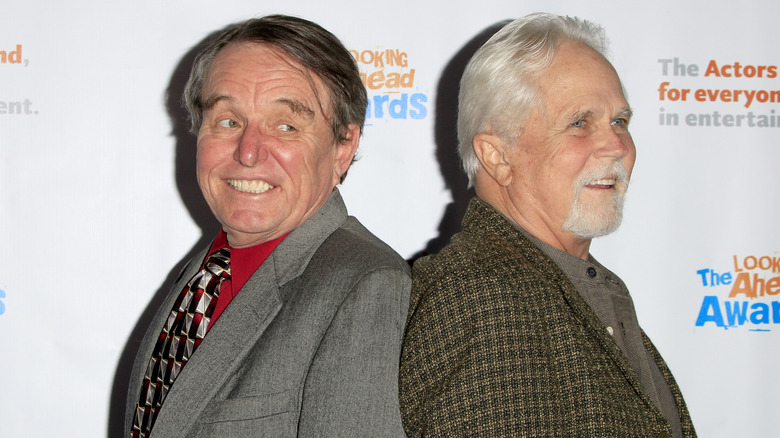 Kathy Hutchins/Shutterstock
Per IMDb, Tony Dow's work outside of "Leave It to Beaver" saw him racking up guest spots on memorable shows such as "Doctor Kildare" and "My Three Sons." He was also one of two leads of ABC's daytime soap for teens, "Never too Young," which ran from 1965 to 1966. 
Dow graduated to playing adult parts in the 1970s, appearing on "Love, American Style," "Mod Squad" and "Emergency!" The 1980s both gave him a chance to try new roles — he portrayed Patty Geene's (Sarah Jessica Parker) estranged father, Ed, in the cult NBC sitcom "Square Pegs," and he appeared in the Michael J. Fox and Nancy McKeon TV movie "High School U.S.A." — and revisit his past. A 1983 TV movie, "Still the Beaver" was a big enough hit to propel a sequel series. 
"The New Leave It to Beaver" would not only give Dow a chance to portray a grown-up version of Wally over the course of four seasons, it would also afford him the opportunity to direct for the first time. Dow would go on to shepherd multiple episodes of episodic television into being, including several outings of the TV version of "Harry and the Hendersons," "Coach," "Star Trek: Deep Space Nine," and "Babylon 5." He also directed the documentary "Child Stars: Their Story" in 2000, and wrote an episode of "The New Leave It to Beaver." 
He was one of many child stars who put in a cameo appearance in the David Spade comedy "Dickie Roberts: Former Child Star." Dow's final on-screen acting credit was for the short "Lucky Day" in 2015. He is survived by two children and his wife, Laurie, per Variety.