The David Spade Comedy Flop You Likely Forgot Featured Tony Dow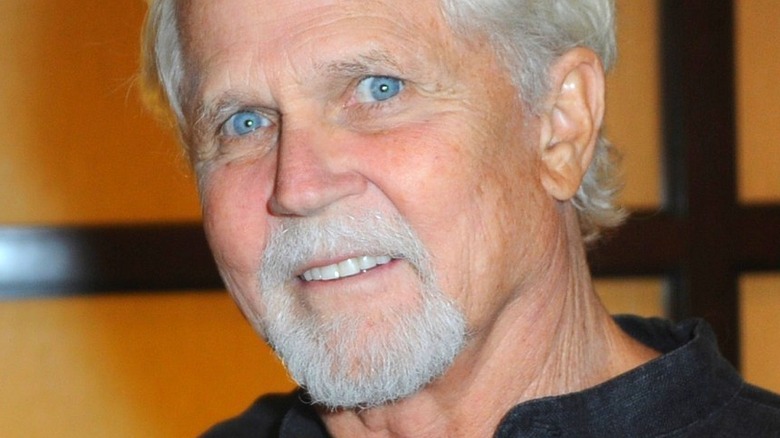 Albert L. Ortega/Getty
"Leave It to Beaver" fans received devastating news upon hearing that Wally Cleaver actor Tony Dow had passed away at the age of 77. While Dow was best known for his work in "Leave It to Beaver" projects, including a television movie as well as the sequel series, "The New Leave It to Beaver," he had an expansive filmography that spans many films and TV series. 
His work includes roles on the likes of "Knight Rider," "Murder, She Wrote," and "Charles in Charge," to name a few. However, he also worked in visual effects and had several directing credits to his name, helming several episodes of "Babylon 5." He was a multitalented individual who deserves to be recognized as such, and he has credits many long-time fans may be completely unaware of. 
That includes a role in a 21st-century comedy film starring David Spade that was right up Dow's alley as a former child actor. 
Tony Dow appeared as himself in Dickie Roberts: Former Child Star
Tony Dow's final acting credit came in 2003 with a role in "Dickie Roberts: Former Child Star." The film follows the titular Dickie Roberts (David Spade), a washed-up actor looking for his chance to get back into the limelight by landing a part in Rob Reiner's next film. Along the way, he gets into various shenanigans with other former child actors, only these ones are played by real-life former child actors, including Emmanuel Lewis, Leif Garrett, Danny Bonaduce, and Tony Dow. 
Dow shows up during the sequence where a bunch of child stars get together to sing a song about how they enjoy being former actors but wish people would leave them alone once in a while. The clip's available on YouTube, and many people, despite what they think of the movie as a whole, seem to enjoy the scene. One person commented, "Literally the best part of this movie."
While the movie didn't fare well with critics or audiences when it came out, some found something to enjoy with the film. Stephanie Zacharek of Salon had this to say, "It's just a modest dumb comedy — one that seizes on the delicious joy of lowered expectations, and meets them amply and honestly." If anything, it works as a pleasant trip down memory lane with all of the cameos.