The Real Reason Kevin Feige Decided To Unveil The MCU Phase 6 News When He Did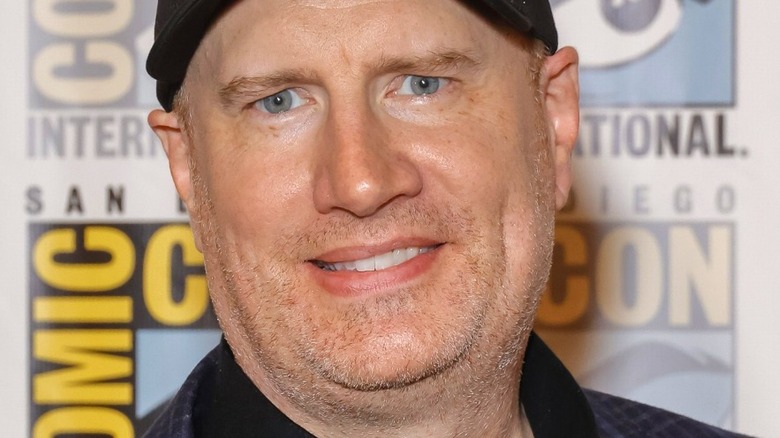 Frazer Harrison/Getty
At San Diego Comic-Con 2022, Marvel Studios President Kevin Feige took to the stage during Marvel's Hall H presentation and revealed the franchise's plans for the next couple of years. The studio announced release windows for over a dozen projects, ranging all the way from Phase 5 to Phase 6 of the MCU. The studio also formally announced several projects, including "Daredevil: Born Again," a "Thunderbolts" film, and "Avengers: The Kang Dynasty," alongside "Avengers: Secret Wars," both of which will debut in 2025. These announcements wrapped up with Marvel Studios officially confirming that Phase 4-6 will be called "The Multiverse Saga."
Since its inception, the multi-billion dollar franchise has operated in phases, with each phase typically ending after an "Avengers" project. Though phases aren't wholly connected, they're often reactionary and feature similar characters. At the panel, the studio confirmed that Marvel's Phase 4 will wrap up with the upcoming "Black Panther: Wakanda Forever." The fourth phase kicked off with "WandaVision," Marvel's first foray into delivering episodic content. 
Marvel Studios is known to be tight-lipped, so why is it that Feige and company decided to unveil the franchise's plans for the next three years? The sheer level of transparency is surprising and a bit overwhelming. It turns out that Marvel's architect has a reason he wants fans to know the plans for the franchise this far in advance.
Feige says audiences needed to know when the next Avengers movie was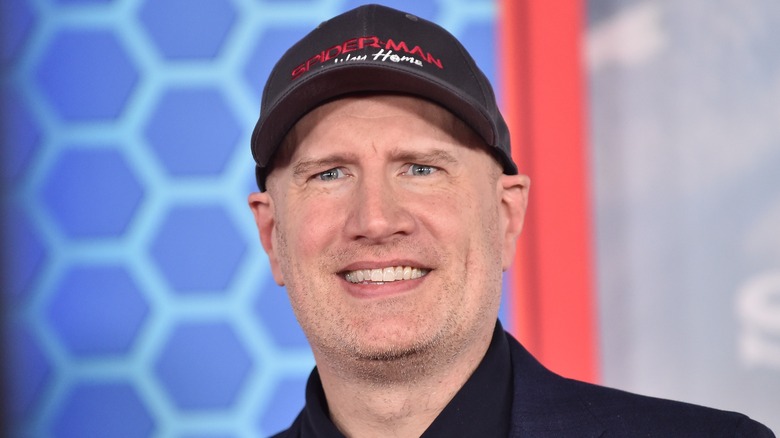 DFree/Shutterstock
While speaking with Entertainment Tonight after the panel, Kevin Feige opened up about why he and the studio decided to loosen up their lips at Comic-Con. "We're in a slightly different rhythm now. Phases 1, 2 and 3 were less projects over more years," the producer said. "Now, we're doing more projects, with all the amazing series we were able to do on Disney+, over less years." A viral infographic (via IGN) released before the finale of "Ms. Marvel" discussed how Phase 4's runtime is essentially the same length as Phase 1, 2, and 3 combined. 
Feige continued by discussing how audiences have been conditioned to assume phases are over shortly after an "Avengers" film drops. "And it felt like we needed to let people know — people used to have that guide point of when an Avengers would come to cap the Phase — it felt like announcing today that the Multiverse Saga and two Avengers films would cap that was something that we needed to share." After the release of "Avengers: Endgame," Marvel took to Comic-Con in 2019 to similarly chart the direction of their future, though the studio only revealed their plans for Phase 4. This is the first time the studio has publicly charted out 2 Phases.
Outlets like Forbes have noted that public reception towards Phase 4 has been mixed. Is it possible that Marvel Studios unveiled their upcoming plans to quell the anxieties of fans who have noted Phase 4's meandering nature? Whatever the case may be, it is certainly exciting for fans to have a road map for the future.