Rashida Jones, Nick Offerman Cast In Animated Movie White Fang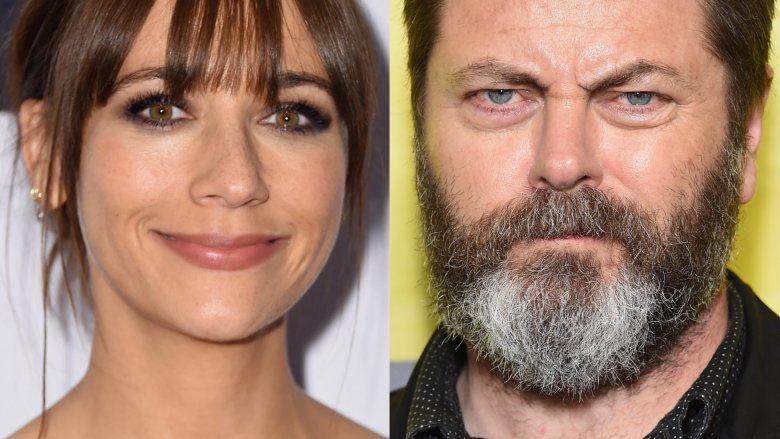 Getty Images
These former Parks and Recreation stars are reuniting. 
Per Deadline, Rashida Jones and Nick Offerman have been cast in the upcoming animated movie White Fang. The outlet notes that the pair will voice the lead roles, with Jones lending her pipes to Maggie Scott and Offerman giving his to Maggie's husband Weedon. 
Directed by Oscar-winning filmmaker Alexandre Espirages, who took home the golden statue for his Luxembourgish/French animated short film Mr. Hublot in 2013, White Fang is based on Jack London's classic 1906 novel of the same name. The film will tell the tale of a "canine's pull between life in the wild and a life of domestication." 
Espirages works from a screenplay co-written by Dominique Monfery and Serge Frydman. Big Beach's Marc Turtletaub and Peter Saraf are attached to produce, with the Oscar-nominated duo Clément Calvet and Jérémie Fajner (Song of the Sea) of French animation company Superprod and Lilian Eche and Christel Henon of Luxembourg's Bidibul Productions also running point on producing responsibilities. Leah Holzer of Big Beach will executive produce White Fang, with Backup Media signed on as financier. 
London's novel includes a bundle of other characters, including the titular White Fang, Grey Beaver, Beauty Smith, Kiche, Lip-Lip, One Eye, Jim Hall, Judge Scott, Hollie, Henry, Bill, Mit-sah, Matt, and Cherokee. We'll keep you updated on which actors will voice those roles as news breaks.