Rey, Poe, And Finn To Appear In More Star Wars Movies After Episode IX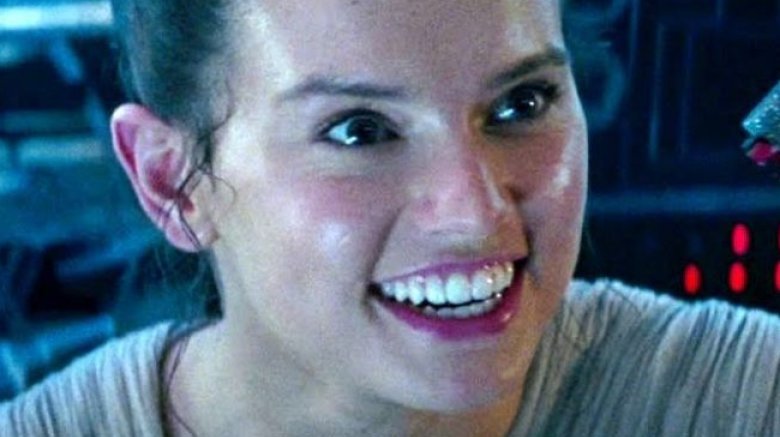 For several Star Wars characters introduced in 2015's The Force Awakens, the end of their designated trilogy won't mark the end of their story in the galaxy far, far away. 
Lucasfilm president Kathleen Kennedy recently spoke with the weekly Star Wars Show web series to reveal that 2019's Episode IX won't be the last time audiences see Rey (Daisy Ridley), Poe Dameron (Oscar Isaac), and Finn (John Boyega) on the big screen. The executive stated, in crystal-clear terms, that plans for future films involving the beloved characters are already underway.
"We're sitting down now, we're talking about the next 10 years of Star Wars stories, and we're looking at, narratively, where that might go," Kennedy said. "Future stories beyond Episode IX with these new characters: Rey, Poe, Finn, BB-8–but we're also looking at working with people who are interested in coming into the Star Wars world and taking us places we haven't been yet."
This news doesn't come as a massive surprise given the Star Wars franchise's history of bouncing characters between trilogies–like when Leia Organa (Carrie Fisher), Han Solo (Harrison Ford), Luke Skywalker (Mark Hamill), and Chewbacca returned for The Force Awakens, which was a big part of the film's pre-release appeal. 
However, what is shocking about Kennedy's remarks is the implication they carry. If Rey, Poe, Finn, and BB-8 are set to pop up in additional movies beyond their three-part narrative, that could indicate they will survive what happens to them in The Last Jedi this year and Episode IX in 2019. It's also interesting to note that Kennedy didn't mention diving into new stories with Kylo Ren (Adam Driver). Will something terrible happen to the Dark Side-driven warrior? 
Before we get ahead of ourselves to look past Episode IX, we have The Last Jedi to look forward to seeing next month. The film, written and directed by Rian Johnson, features Ridley, Isaac, Boyega, Fisher, Ford, Hamill, and Driver back again, plus a few new faces that add more than a bit of intrigue to the already tense plot. The Last Jedi will fly into theaters on December 15.