Why Vince McMahon's Retiring From The WWE Has Wrestling Fans So Divided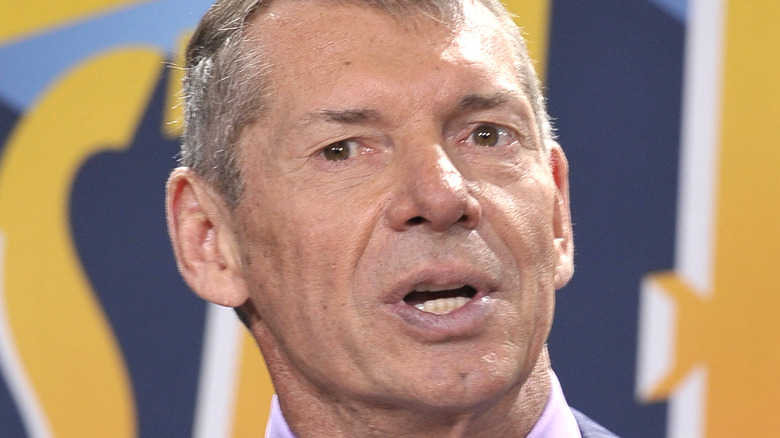 Michael N. Todaro/Getty Images
On July 22, 2022, professional wrestling fans around the world received quite the shocking bit of news — one that some never thought they'd see. Vince McMahon, who had stood at the forefront of WWE as its chairman and CEO for decades, had decided to retire from the company altogether.  "At 77, time for me to retire. Thank you, WWE Universe. Then. Now. Forever. Together," he wrote in a Twitter post, showing his appreciation toward WWE fans for their years of continued support. He also put out a lengthier statement on WWE's corporate page.
A titan of professional wrestling, McMahon took over the WWE — then known as the WWF, the World Wrestling Federation — from his father back in 1982. In the ensuing years, he absorbed several other wrestling promotions and turned the WWF into an entertainment juggernaut. He oversaw the rise of wrestling superstar and failed Hollywood star Hulk Hogan in the mid-'80s, the highly risqué yet highly successful Attitude Era in the '90s, and continued to lead the charge into the new millennium. Simply put, WWE wouldn't be WWE without McMahon.
At the same time, Vince McMahon has proven a polarizing figure over the years thanks to a range of embarrassing moments and real-life scandals — including a very serious recent one — that he's found himself at the center of. Thus, wrestling fans are thoroughly divided over his exit from WWE.
McMahon's controversial nature has split wrestling fans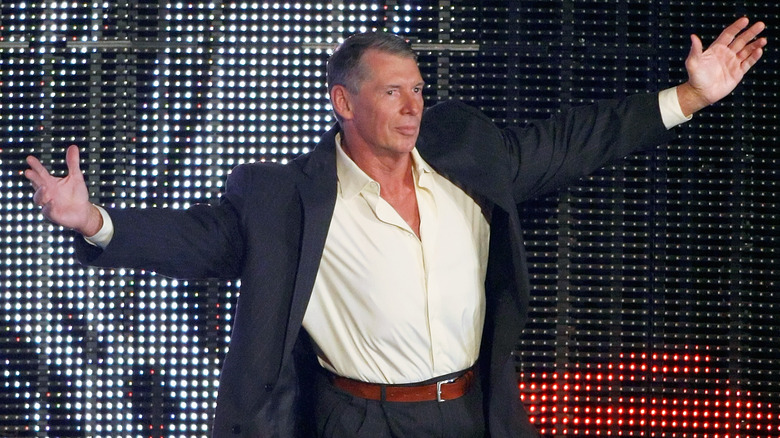 Ethan Miller/Getty Images
Following the announcement of Vince McMahon's retirement, it became abundantly clear that not all wrestling fans feel the same about the news. On one hand, there were those who gave him praise and thanked him for his contributions to wrestling. "the Vince that created the one thing that brings me happiness, i thank you and I thank all that you've done, then. Now. Forever. I will always respect you for that," wrote @WeDontLikeRoman on Twitter, and @JobberNationTV tweeted, "On behalf of anybody whos EVER watched anything wrestling related, THANK YOU VINCE for creating wrestling." "I am very shocked but thank you so much for all that you did for wrestling," added @UKWasimPervis.
Meanwhile, others weren't so quick to wish McMahon well in his retirement journey. @Kaizelot on Twitter posted, "Ye sure, age is the reason, not the recent drama he was involved with, well we wish you luck in your future endeavors." "Good riddance to a man who has cultivated a culture of toxicity and abuse. Maybe WWE will start treating their workers with more dignity now," commented @MyNameIsSimon88, and numerous other folks chimed in with their thoughts, positing that not only was it more than time for him to step away from wrestling, but they expect WWE's television to improve following his departure from the creative team.
No matter where you stand on this matter, one thing is undeniably true: for better or worse, there will never be another Vince McMahon.