Underrated Feel-Good Shows You Need To Watch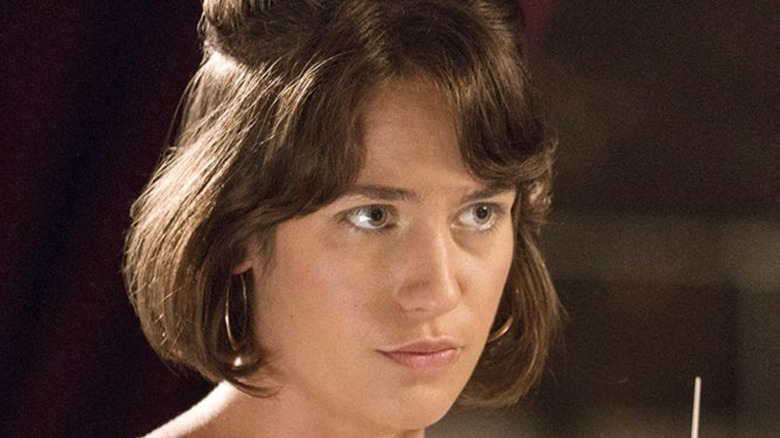 Amazon Prime
We all have shows we comfort-watch these days. With the incessant demands of modern life — especially during the strange and lonely time of the pandemic — we return to the same shows over and over to lift our spirits. Perhaps by now you've got every line of "30 Rock" or "Ted Lasso" memorized by heart. You might revisit the best episodes of "The West Wing" when our divided political landscape gets too exhausting to read about or turn to "Parks and Recreation" for a farcical yet wholesome look at earnest public servants. The best feel-good shows offer not just an escape from reality, but also elements of truth and hope. They're often stories about triumphing over adversity, or shows suffused with a kindness that's hard to find in our fractured lives of social media noise and granular internet memories.
What do you do when you've made it all the way through a classic like "Cheers" or "The Office" for the umpteenth time and need a new fix? Fortunately for all of us, the silver lining of living during the ongoing war between media conglomerates for streaming domination is a plethora of unheralded and unheard-of shows that you can add to your comfort-watching list. Here are some underrated feel-good shows you need to watch.
Lodge 49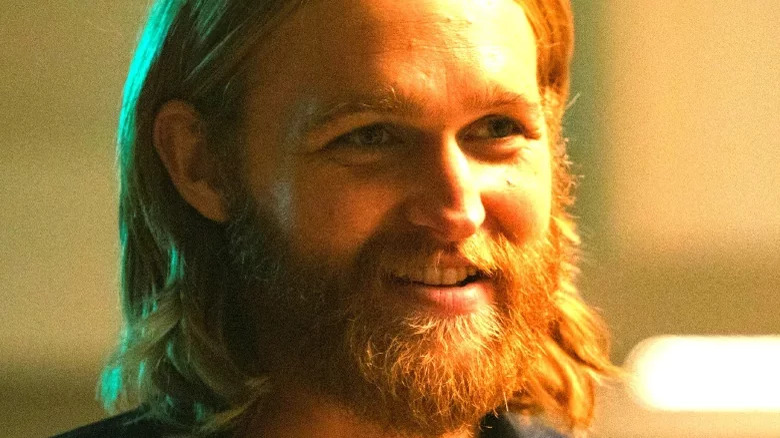 AMC
Though it clocks in at just a heartbreakingly small 20 episodes, AMC's "Lodge 49" might be one of the most life-affirming television series ever made. The characters seem like real people with real problems. The cast is free of distractingly famous TV stars; nominal lead Wyatt Russell might be the closest thing to a celebrity, mostly by virtue of being Kurt Russell and Goldie Hawn's son. The cast is diverse in race and age, and the characters are broke, aimless, and stressed in ways that are relatable without being depressing. 
Besides being a Thomas Pynchon reference (per The New Yorker), the title refers to a fictional, somewhat mystical ancient order in the manner of the Masons, but it's really just a device to meet these beautiful, complicated people as they hang out, go on foolish quests, and spend their idle time at bars and strip malls, living one day after the other in hopeful confusion. They seek gold (and even Bitcoin) and deal with banks and creditors, but the real value is the friends they make along the way, and the show manages to be a thousand times as earnest as that cliché without even being remotely cheesy. On top of all that, "Lodge 49" is beautifully shot in sun-dappled Southern California, and has one of the most eclectic and unique soundtracks of surf-rock and psychedelia you'll ever hear. It's the epitome of a feel-good watch if there ever were one.
Steven Universe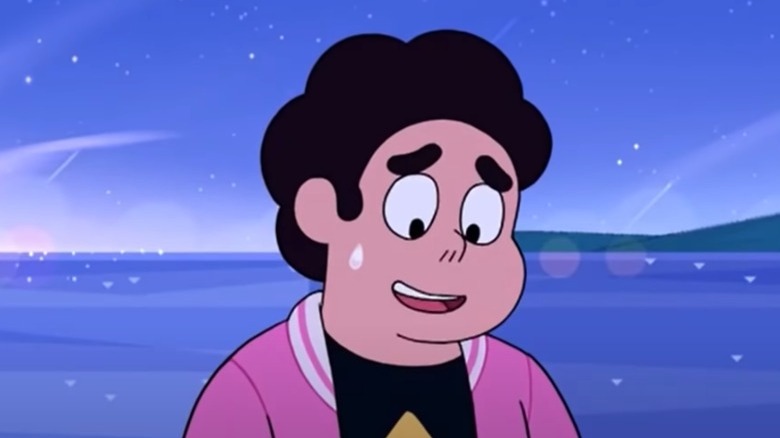 Cartoon Network
No matter your age, you'll find comfort, elation, and mind-alternating possibility in "Steven Universe." It's a slow burn, with hundreds of 11-minute episodes that start with silly, self-contained plots (the first episode involves a beloved "Cookie Cat" ice cream sandwich gone missing), but grow to contain elaborate cosmic mythology that puts "Star Wars" or "Lord of the Rings" to shame in scope and outright novelty. Eventually, it'll have you questioning ideas about love, identity, and gender without ever being explicit or heavy-handed in raising those issues. It was created by Rebecca Sugar, an animator who previously worked on the much-beloved series "Adventure Time," which should give you an idea of its wild yet weirdly gentle tone.  
The title character, the empathetic and exuberant Steven, is a half-human hybrid whose mother was from a race of interstellar warriors known as "Gems," an all-female race of alien beings whose physical essences are housed in magical stones. They take on humanoid forms that can be manipulated at will, and the rules by which their forms manifest turn out to be quite flexible. As Steven learns more about Gem society and his "magical destiny," he intentionally charts a path that focuses on healing instead of violence. "Steven Universe" manages to have all the action that a fantastical kids' adventure cartoon should while also teaching valuable lessons about humanity and peace as it analyzes the fallout from an intergalactic war long in the past.
Better Off Ted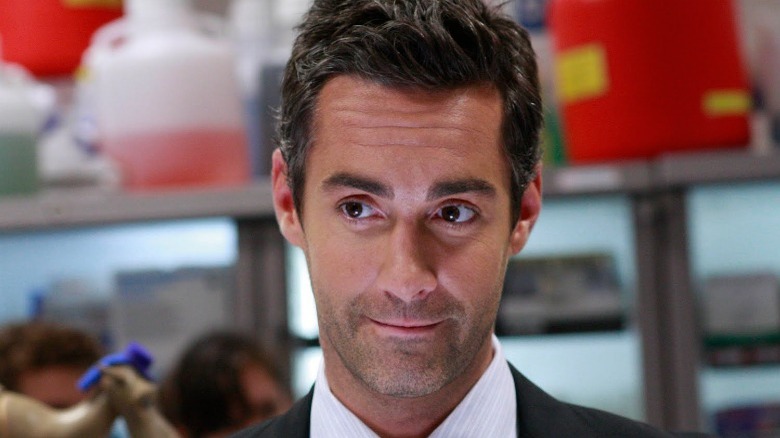 ABC
"Better Off Ted" is a charming and comforting workplace sitcom in the vein of "The Office" in some ways. It also happens to be a satire of corporate greed that takes on more and more relevance as we live through times defined by the economic realities of inflation and maximized profits. Ted is the leader of a research and development department in the fictional giant company Veridian Dynamics, which has commercials interspersed throughout the episodes that parody the vaguely inspiring platitudes that Coca-Cola would normally air during the Super Bowl. His lovable group of misfits scientists and product testers spend most of the two short seasons trying to hold on to their humanity while working in a faceless and terrifyingly amoral workplace.
If you're a fan of "30 Rock" or "Arrested Development," the absolute highlight of "Better Off Ted" is the performance of Portia De Rossi as Veronica, Ted's boss. She's an even more ruthless version of Jack Donaghy. In just 26 episodes, she delivers a performance as memorable as Lindsay Bluth—but Veronica's as sharp as Lindsay was oblivious. Truly one of her best in a career without enough showcase roles. "Better Off Ted" had a screwball, wordplay-based type of humor that De Rossi and the rest of a brilliant cast deliver impeccably. It's a true shame it didn't run long, but both hilarious seasons deserve a place of honor in your comfort binge rotation.
Lovesick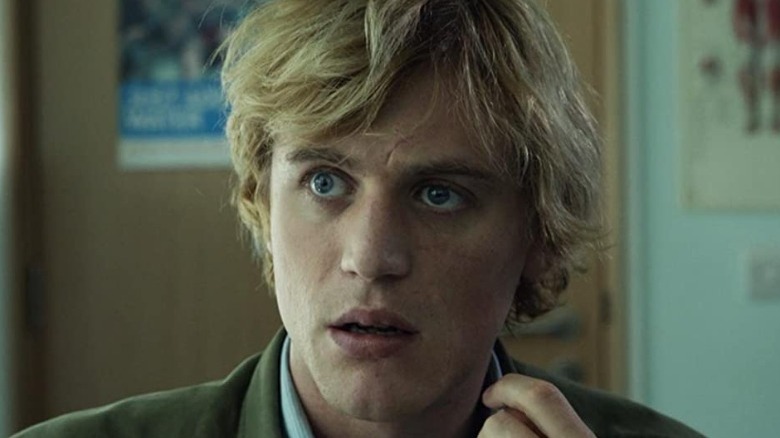 Netflix
"Lovesick" is a small triumph of the streaming era, in that it was a forgotten sitcom with a terrible title that Netflix gave a new life and new name. It tells the story of Johnny Flynn's main character Dylan contacting all of his exes to tell them about an STD scare, and was initially very unfortunately named "Scrotal Recall." It was canceled after one season, but rescued by Netflix and retitled for two more series.
Flynn and costar Antonia Thomas had immediate chemistry and played out the rare modern-day "will they or won't they?" that's actually satisfying. Generally, "Lovesick" is a show that immediately found its rhythm as a British, more thoughtful version of "How I Met Your Mother," as it follows a hopeless romantic back and forth through time as he gets it wrong several times on the quest to get it right. Daniel Ings rounds out the main trio of friends as a womanizer whose pickup tactics have generally aged better than Barney Stinson's. 
All Creatures Great and Small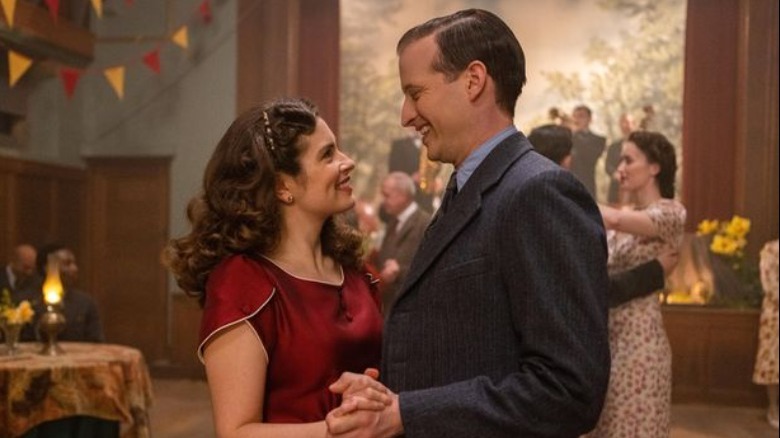 BBC
If you're looking for a comforting British show, "All Creatures Great and Small" might be the most British show. It follows the trials and travails of a young veterinarian in the Yorkshire Dales (possibly the most British-sounding place) in 1937 as he gets to know the eccentric local populace and navigates life and love. James, our young hero, has to balance his modern medical training against the local folk wisdom borne from centuries of tradition. He must overcome suspicion to treat both livestock vital to the living of many of his clients and a small, cantankerous dog named Tricki-Woo.
Two series (and two Christmas specials) already exist of "All Creatures Great Small," with two more on the way. But if you can't wait, there's an older adaptation that ran from 1978 to 1990 on the BBC as well, comprising 90 episodes. James Herriot's memoir of the same name has quietly inspired a British TV franchise that's nearly as epic and long-running as "Doctor Who."
Brockmire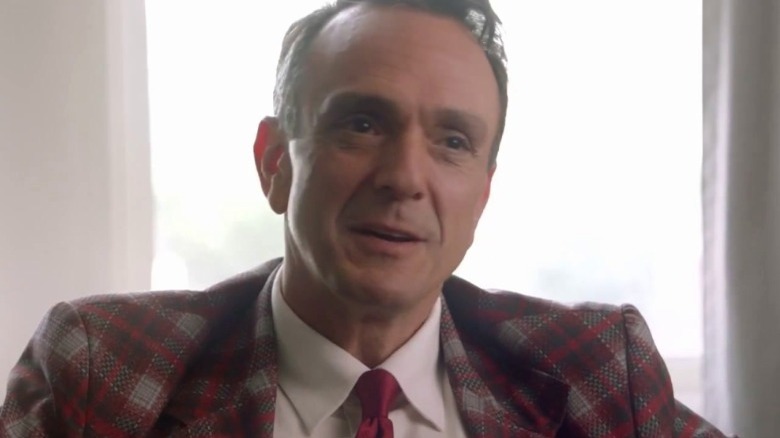 IFC
"Brockmire" is an oddity: a profane, debauched look at a character so out of time he seems invented as a one-note joke. Hank Azaria originated the character just that way as a web series, but found an entirely new depth to the character when expanding the idea into a show for IFC. Titular character Jim Brockmire is an "old school" baseball announcer who always speaks in a measured, soothing "radio voice," even when he's having a meltdown about his wife's infidelity on-air and ruining his career. The series follows Brockmire as he attempts to make a comeback in the minor leagues. It features performances from many great character actors, including Richard Kind and JK Simmons, as well as real-life sports figures like Bob Costas. 
"Brockmire" is a four-season character study about addiction and regret, but also a comforting love letter to baseball. "America's pastime" has gained a reputation as the most boring and stiff of the major American sports, which "Brockmire" skews in myriad entertaining ways. The fourth season even jumps ahead in time to imagine ridiculous changes to "jazz up" the game's entertainment value, as the country around it plunges deeper into chaos. A dark but warm-hearted look at a broken man, "Brockmire" is a feel-good watch right out of left field. 
Loudermilk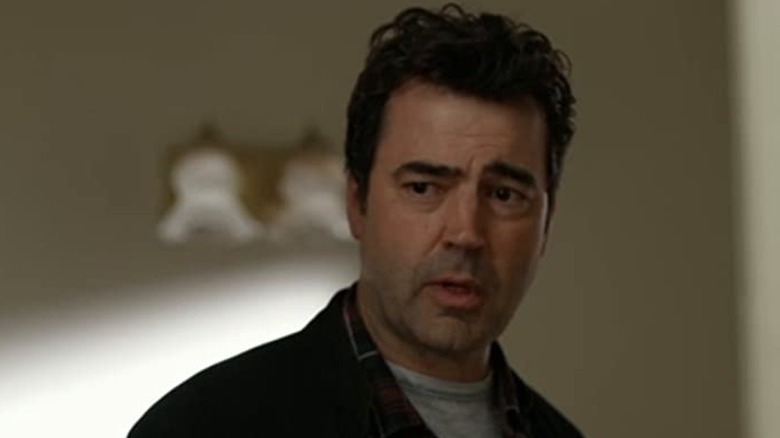 Amazon Prime
"Loudermilk" is exactly the kind of hidden gem that we're blessed with as a result of the streaming programming gold rush. Produced for the now defunct Audience Network, which was a byproduct of AT&T and DirecTV trying to get in the original programming game, it was snapped up by Amazon in early 2021 and three seasons appeared at once to stream, one of which hadn't even aired yet. From the ashes of a network very few people had even heard of came three full seasons of a show about an alcoholic recovery meeting.
"Loudermilk" follows Ron Livingston as the title character, a formerly hard-partying Rolling Stone critic who's sober and the reluctant lead of a weekly recovery meeting for a group of your typical outcasts and misfits. The "Office Space" star finds a great balance between misanthropy and heart, as Loudermilk takes in strays and reckons with his mistake-strewn past. Veteran stand-up comedian Brian Regan is a standout from the recovery group, finding a surprisingly dramatic depth in Mugsy, the bro-iest of the recovering bunch.
Rutherford Falls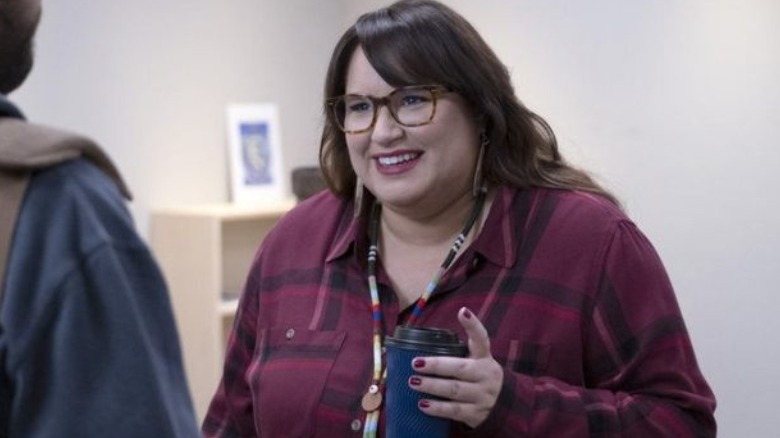 Peacock
"Rutherford Falls" is a great show that's the victim of streaming fatigue, as NBC's streamer Peacock might be one service too many for the majority of people to keep track of. Buried in the second streaming tier along with great shows like "A.P. Bio" and "Girls5eva," "Rutherford Falls" is also a big step forward in representation, as it's co-created by Navajo-American Sierra Teller Ornelas, along with Michael Schur of "The Good Place" renown and co-lead Ed Helms.
Helms plays a descendent of the founder of the titular town Rutherford Falls. He comes into conflict with his lifelong friend, played by breakout star Jana Schmieding, a member of the Cheyenne River Sioux (though in the show, she's a member of the fictional Minishonka Nation), over removing his problematic ancestor's statue. This setup taps into many topical and thorny issues, but the show tackles its subject matter with earnestness and heart. It also offers a real sense of place straight out of "The Simpsons" or "Parks and Recreation."
High Maintenance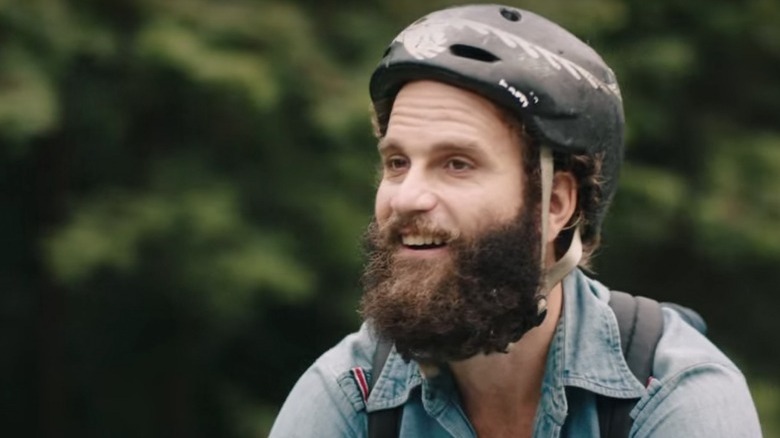 HBO
In spiritual concordance with the herb that it's based around, "High Maintenance" is amiably aimless and wandering. Adapted from a Vimeo web series, it follows a nameless marijuana delivery guy in Brooklyn and tells unique and episodic stories centered around his various clients. Some episodes follow "The Guy" closely, while others take place almost entirely from the perspective of the customer. Fittingly enough, the delivery usually comes at a key moment. 
By the time the show was turned into an HBO series, it was already in command of its tone, offering fleeting glimpses into several different strata of New York City society. It also slowly delves into the mysterious past behind the low-key personality of its main character. "The Guy" actor Ben Sinclair and his wife, show co-creator Katja Blichfeld, managed to keep making the show while going through a divorce in reality. In a fascinating turn, this development gets mirrored in his fictional alter ego's life. 
Mozart in the Jungle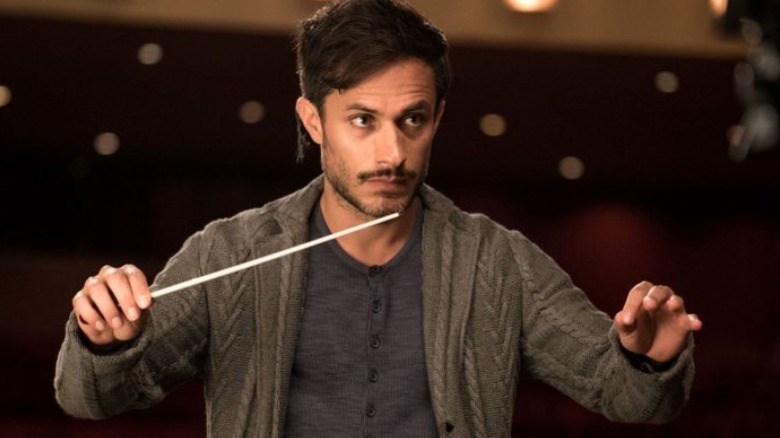 Amazon Prime
One of Amazon Prime's early forays into original programming, "Mozart in the Jungle" has been a little forgotten in the years since it came out, largely because it tells a modest and meandering story. The show is anchored by the propulsive and brilliant Gael García Bernal as a young conductor who takes over the New York Symphony, replacing a much stuffier and more traditional conductor played by the iconic Malcolm McDowell. Lola Kirke also appears as a young oboist hoping for her big break. Based on a memoir by a real oboist with the New York Philharmonic, the show chronicles the obsessive and eccentric personalities that make up any group of classically trained musicians.
"Mozart in the Jungle" is a bit of a sleepy and dreamlike viewing experience, as it kind of wanders from main plot point to main plot point without a big investment in the stakes or in any specific romantic relationship. In a way, it's a perfect representation of the existential, waltzing path of artistic pursuit. In its last two seasons, it puts a special emphasis on the forgotten female composers and conductors of history, making it a great crash course in all sorts of classical music for the uninitiated.
Happy Endings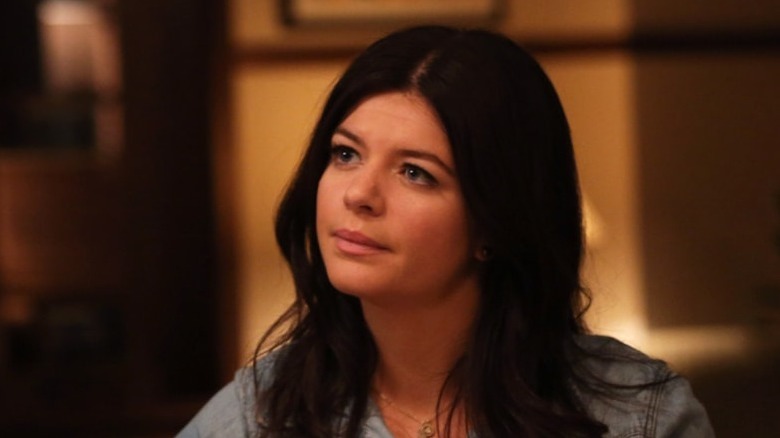 ABC
"Happy Endings," which ran for three seasons, is your answer when you've burned through staples like "Friends" or "New Girl" too many times. Somehow it takes the standard formula of "a group of friends navigating life in the city" and makes it wholly unique and fresh. Main cast members Casey Wilson, Eliza Coupe, Damon Wayans Jr., Adam Pally, Elisha Cuthbert, and Zachary Knighton all create idiosyncratic characters that outstrip their "Friends"-like archetypes as the ditz, the control freak, and so on. In a daring move, the show throws plausibility and continuity almost entirely to the wind and tells cartoonishly absurd stories that no previous "hang out" sitcom would ever have attempted.
As self-referential as "Community," "Happy Endings" is steeped in its own "ah-mah-zing" vernacular and inside jokes. It also mines its setting of Chicago to full effect and actually filmed exterior scenes there, unlike many sitcoms that just do a pale imitation of their ostensible homes on a soundstage. By the time "Happy Endings" wraps after three breezy seasons, you find yourself invested in the lives of these six thoroughly silly and zany characters, and will happily rewatch it in the years to come.
Mythic Quest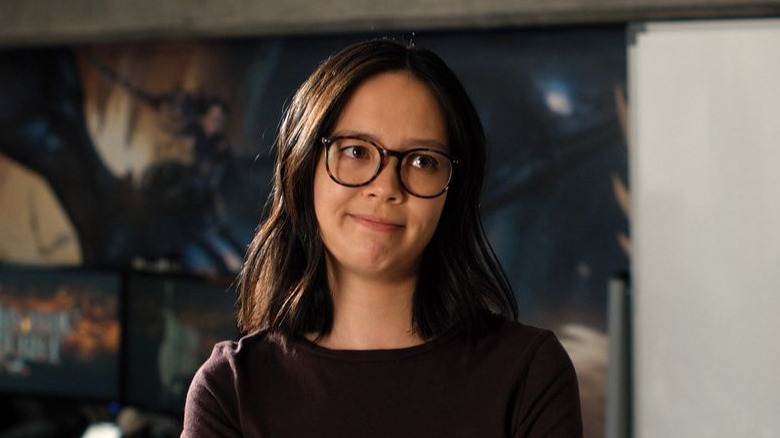 Apple TV+
Fans of "Community" and "It's Always Sunny in Philadelphia" would be remiss to miss "Mythic Quest" on Apple TV+, as it's co-created by Rob McElhenney and Charlie Day of "Sunny" along with longtime "Community" writer Megan Ganz. It tells the story of the team of programmers, writers, and artists who create and maintain an MMORPG similar to "World of Warcraft," and delves into the subculture thereof in an affectionate way that never feels condescending. McElhenney himself stars as the vain and egotistical creator of the game who comes to admit that he can't do everything alone. Charlotte Nicdao has a breakout role as his co-creative director (and an obvious stand-in for Ganz's experiences in television writing), and F. Murray Abraham rounds out the cast in a scene-stealing role as an elderly science fiction writer.
"Mythic Quest" shows real warmth for its characters and honest respect for the fantasy and sci-fi genres in which it traffics. In just a couple of seasons, it's also been fearlessly experimental, for a sitcom: multiple episodes have been flashbacks to the distant past, and an entire episode made during the pandemic focused on the mental effects of isolation in a way very few stories in pop culture have for the last two years.