The Only Other Person Jerry Seinfeld Thinks Could Have Played Kramer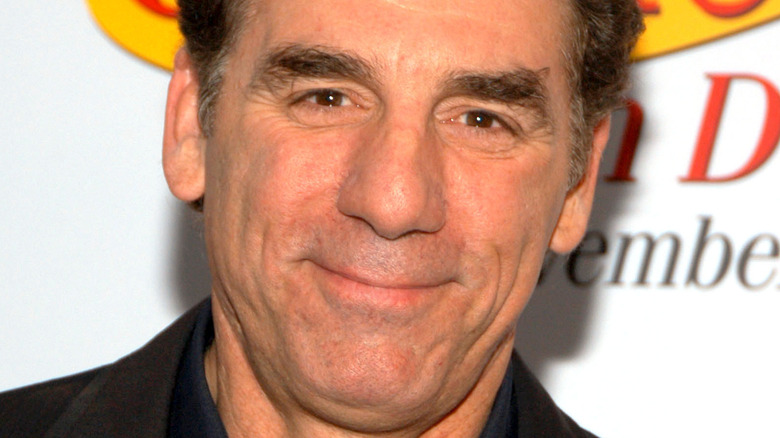 Everett Collection/Shutterstock
For nine seasons on NBC's hit sitcom "Seinfeld," Michael Richards portrayed Cosmo Kramer, the eccentric neighbor of Jerry Seinfeld. Whenever he forcefully slides into Jerry's apartment, cheers and applause from the studio audience never fail to be heard.
Richards is a three-time Emmy Award winner for his performance as Kramer. When taking into consideration his amount of scene-stealing moments, it's easy to see why. As he continues a multi-year strike from his employer H&H Bagels, Kramer has much time on his hands to get into a variety of shenanigans. Memorable Kramer antics include the time when he constructs the discarded "Merv Griffin Show" set in his apartment; when he serves as an unlikely underwear model for Calvin Klein; and when he refuses to "wear the ribbon" at an AIDS walk. 
Richards' jittery brand of physical comedy and crazed outbursts of random sounds added a hilariously dynamic element to his character. During a cast interview with Oprah, Seinfeld praised Richards for constantly working to perfect these little details about Kramer. "It all really made a difference," he said. Jason Alexander, who played George Costanza, fondly remembered hearing Kramer practicing random screams and other effects while alone, something that often concerned guest stars.
It's hard to imagine anyone else bringing Kramer to life so successfully. In fact, Seinfeld revealed that there's only one other person who could have achieved it.
Seinfeld said comedian Andy Kaufman would've made a good Kramer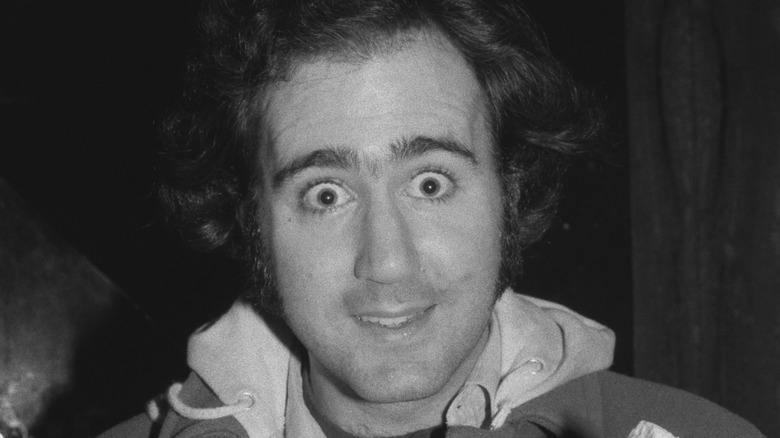 Michael Ochs Archives/Getty Images
In an interview with Howard Stern, Jerry Seinfeld revealed how much he "worshiped" Andy Kaufman, the first comedian he ever heard of who hailed from Long Island. He even traveled into the city just to watch Kaufman cry in rhythm to the bongos. Largely known for his physical and facial comedy, in addition to his role as Latka Gravas on "Taxi," Kaufman was a top comedic name until his untimely death from lung cancer in 1984.
When Stern stated his opinion that Kaufman would've fit in well with the "Seinfeld" cast, Seinfeld agreed. "Michael Richards is one of those parts, you could never cast somebody else. But now that you mention it, Andy could've pulled off Kramer," he said, adding that Kaufman was "the only other guy" who could've done it.
Ironically, Richards and Kaufman shared some momentous TV history together. On an episode of "Fridays," a late-night sketch show on ABC in the early 1980s, the pair are on a double date. One by one, they escape to the bathroom to get high. But upon his return, Kaufman appears confused and seems to deviate from the script. Richards grabs the off-screen cue cards and places them on the table. Kaufman then throws his drink at Richards and a massive fight ensues, leading audiences to wonder if the altercation was real or staged. Afterward, "Fridays" producer John Moffit shared that everyone was in on it.