Matthew McConaughey, Isla Fisher To Star In Harmony Korine's Next Movie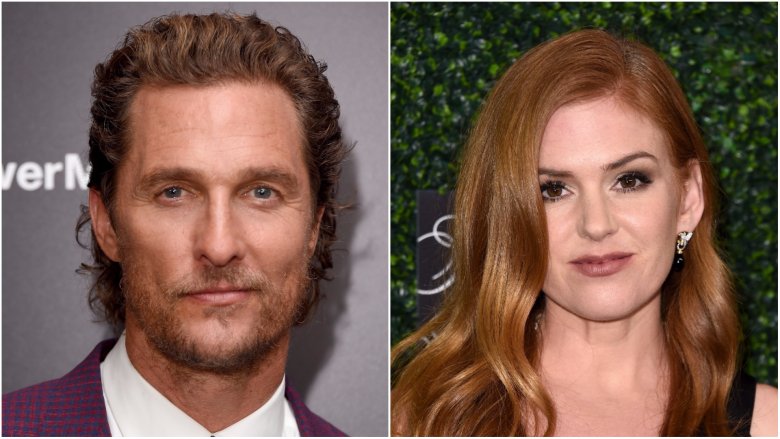 Getty Images
The controversial cult filmmaker behind Gummo and Spring Breakers is bringing some A-list talent to his next movie project, according to a report by Variety.
According to the news item, Matthew McConaughey and Isla Fisher are set to co-star in Beach Bum, written and directed by Korine.
Beach Bum will be Korine's sixth movie since first coming to prominence for writing the 1995 Larry Clark movie Kids and directing his debut feature Gummo in 1997. According to Variety's sources, his next movie is a comedy following the day-to-day life of a modern rogue and rebellious stoner named Moondog, played by McConaughey. Fisher will star in the role of Moondog's wife in the Key West, Florida-set story.
Korine went more into detail on the plot in an interview with IndieWire, describing McConaughey and Fisher's characters as "somewhat depressive marijuana smokers, in the spirit of Cheech and Chong."
The stoner aspect is something Korine seems to be leaning into—Korine says he wants theaters to be cool with letting their audiences get high during the movie. 
"I would very much like to see the film, when it's released, be shown in rooms that spread curls of marijuana [smoke]," Korine said. 
"We already have about thirty rooms that have accepted," he added. According to Korine, Snoop Dogg will also appear in the movie in an unknown role.
The last time Korine released a movie was in 2013 with the divisive Spring Breakers, which landed on critics' top-ten lists at the same time that other viewers all-but despised it. That's sort of been the trend for Korine throughout his entire career, on film and otherwise, with films like Trash Humpers and Julien Donkey-Boy sometimes feeling more like challenges to audiences than inviting stories to get lost in. 
But Spring Breakers demonstrated a big new direction for Korine, starring more established actors than he had worked with before such as James Franco and Selena Gomez. It was also much more narratively accessible than his previous movies—not to mention profitable, as the movie went on to easily become the biggest hit of his career. 
McConaughey will next be seen in the crime drama White Boy Rick and the maritime drama Serenity in 2018. Fisher will next be seen along with Jon Hamm, Annabelle Wallis, and Jeremy Renner in the comedy film Tag.