Legendary's MonsterVerse Just Added An Epic Father-Son Duo From The MCU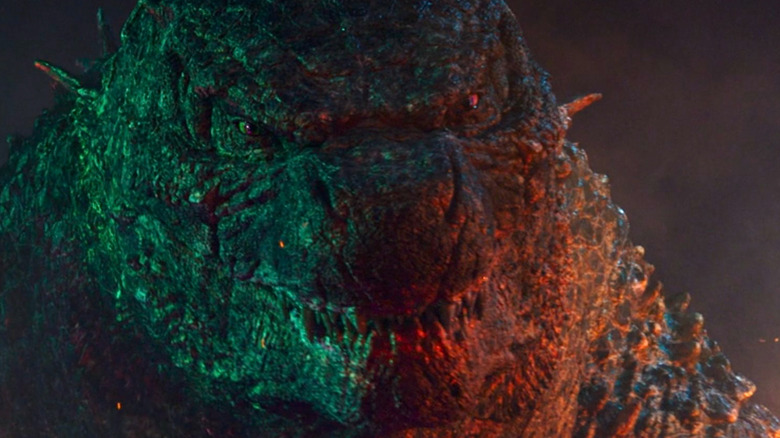 Warner Bros.
Legendary's MonsterVerse is on a roll. Having successfully re-ignited public interest in the iconic franchise with 2014's "Godzilla," the MonsterVerse has expanded to include "Kong: Skull Island," "Godzilla: King of the Monsters," and "Godzilla vs. Kong." The expansive universe is filled with large beasts going toe-to-toe and the humans who aid, oppose, and generally run from the chaos that trails in their wake. The MonsterVerse has deep cinematic ties which extend far beyond those four films, going back to 1933's "King Kong" and 1954's "Godzilla." It's an impressive lineage and one that's earned a lot of fan loyalty in the ensuing years.
There are two upcoming series that fans of kaiju everywhere should keep their eyes out for that will provide a further extension to the MonsterVerse — Netflix's "Skull Island," an anime series that does not yet have an announced debut date (per IGN). Additionally, an Apple TV+ Godzilla live-action series that also involves The Titans is in the works. At press time, the series remains untitled. The Apple TV+ series has been adding cast members to the show's ranks over the past few months, and they've recently signed up two impressive — and closely related — faces from the Marvel Cinematic Universe to add to the show's roster.
Kurt and Wyatt Russell will team up for the program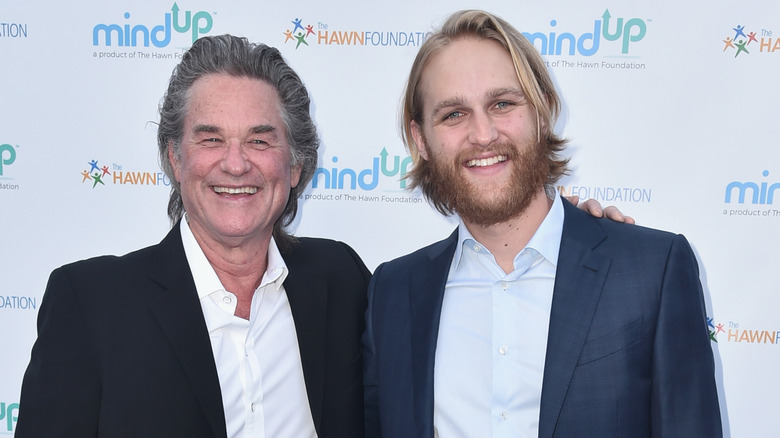 Alberto E. Rodriguez/Getty Images
This week, Deadline reported that Kurt Russell and his son, Wyatt Russell, will both appear in the untitled Apple TV+ Monsterverse series about Godzilla that just so happens to be live-action. There's no word as to who the two actors will be portraying. They join a cast that also includes Kiersey Clemons, Elisa Lasowski, Anna Sawai, Joe Tippett, and Ren Watabe. While prospective viewers will undoubtedly be excited to see this father-son duo team up on the small screen (not to mention see the elder Russell tackle a rare television role), MCU fans will be intrigued to learn that, according to Deadline, "WandaVision" director Matt Shakman will be directing the first two episodes of the MonsterVerse series.
Speaking of the MCU, fans best know Russell as Ego the Living Planet, father of Peter "Starlord" Quill (Chris Pratt). Ego first appears in "Guardians of the Galaxy Vol. 2." As for Wyatt, he plays John Walker in the Disney+ series "Falcon and the Winter Soldier." The younger Russell also appeared on Hulu's "Under the Banner of Heaven" as real-life killer Dan Lafferty earlier this year, while his father last popped up in 2021's "F9: The Fast Saga," reprising his role as Mr. Nobody.
This untitled Godzilla project will mark the first time that the Russells will share the small screen in a major way, though they have acted together. Previously, Wyatt appeared in minor roles in "Escape from L.A." (his very first IMDb credit) and "Soldier," two films that star his father.