Dwayne Johnson's Black Adam Movie Finds Its Writer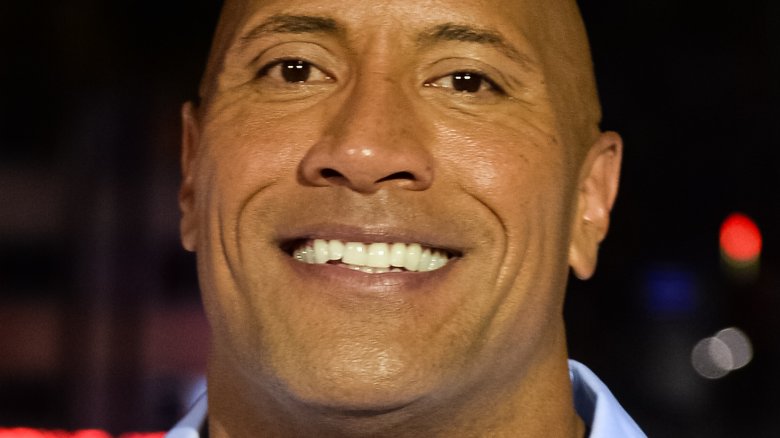 Getty Images
Dwayne "The Rock" Johnson's upcoming DC standalone film Black Adam is inching closer to production each day, with the most recent move coming with the announcement that the film has found its writer. The Tracking Board has announced that Undateable series creator Adam Sztykiel is in negotiations to pen the New Line Cinema and DC Entertainment pic.
To some, Sztykiel may seem an unlikely choice to weave the wicked story of Black Adam, as he has primarily worked on family-friendly projects like Alvin and the Chipmunks: The Road Chip and Diary of a Wimpy Kid: The Long Haul, but the screenwriter and producer has also had plenty of experience in adult-centric fare. In the few years, Sztykiel had a hand in the Robert Downey Jr. and Zach Galifianakis-led road-trip comedy Due Date and We're the Millers 2 starring Jennifer Aniston and Jason Sudeikis.
It's also worth noting that Sztykiel's involvement in Black Adam seems to be a continuation of the current trend that sees filmmakers get their mainstream breaks with superhero films. Anthony and Joe Russo found immense success in the Marvel Cinematic Universe when the directed Captain America: The Winter Soldier after working on the Dan Harmon-cerated sitcom Community. Likewise, New Zealander director Taika Waititi, best known for his irreverent mockumentary What We Do in the Shadows, has received a wave of admiration for his stellar take on the Thor franchise with the upcoming Thor: Ragnarok. 
Another fact that points toward's Sztykiel's success is that Black Adam is a co-production with New Line Cinema, the studio with which Sztykiel has a strong working relationship. He previously wrote the action comedy Spy Guys, produced by the Lonely Island trio. Sztykiel also penned the classic romantic comedy Made of Honor, starring Patrick Dempsey and Michelle Monaghan, for New Line.
Though the film has yet to lock in a director, Johnson himself and Hiram Garcia of Seven Bucks Productions, along with Beau Flynn of the Flynn Picture Company, are attached to produce. 
In the DC Comics universe, Black Adam is an ancient Egyptian (whose real name is Teth-Adam) man who transforms into a super-villain and makes enemies of Captain Marvel, Green Lantern, Raven, Superman, Superwoman, Wondergirl, and Shazam. Otto Binder and C.C. Beck originally created the character back in 1945, and Black Adam saw a resurgence in popularity at the turn of the century when he was spotlighted in DC head Geoff John's Justice Society of America comics, which sees him as more of an anti-hero than an outright villain. 
Based on Sztykiel's ties to New Line and his experience behind the camera, it seems he's a great choice to help do Black Adam justice.