Stranger Things Creators Explain Eleven's Season 2 Storyline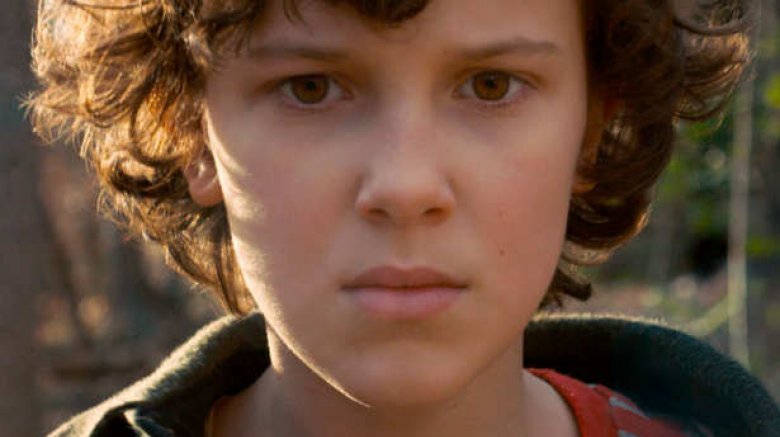 Warning: This post contains spoilers for Stranger Things season two. 
This season on the sci-fi show turned pop culture phenomenon Stranger Things, fans got to peek behind the curtain of the connections Eleven (Millie Bobby Brown) made while held in captivity at the Hawkins National Laboratory. One episode in particular, "Chapter Seven: The Lost Sister," dove headlong into Eleven's past and saw her break out of Hawkins and head to Chicago to find Kali (Linnea Berthelsen), also known as Eight, a fellow Hawkins Lab captive who has powers of her own.
The episode was met with mixed reactions from fans, and while Stranger Things creatives defended the polarizing installment, the pair have now opened up to explain the story with a bit more clarify to give fans a better understanding of why it was pivotal to Eleven's season two journey. 
Speaking with The Hollywood Reporter, co-creator Matt Duffer explained that "Eleven's relationship with the boys was a big part of why people loved the first season," but that he and his twin brother Ross Duffer were "not going to do that this year." He added, "We wanted her to have her own journey of self-discovery, in a way that wasn't tied at all to the boys. We wanted her to go out on her own." The "Chapter Seven: The Lost Sister" episode allowed them to do just that.
"We wanted to open up the world a little bit," Matt Duffer noted. "It's something we wanted to do from very early on. Are there other numbers out there? Does she have 'siblings' somewhere?"
He continued, likening Eleven's adventure in "Chapter Seven: The Lost Sister" to Luke Skywalker's in The Empire Strikes Back, a comment he made when initially defending the episode. "When you look at The Empire Strikes Back, Luke has to go on his own journey separate from everyone else in order to defeat this evil. What we got excited about early on is this idea of Eleven as a fish out of water adjusting to a new world in season one, and now it's more about Eleven growing up outside of the lab," stated Matt Duffer. "How does she deal with the trauma of what happened to her, just as everyone else has been dealing with their trauma? And does she use that experience for good or for bad? It's her growing up that allows her to succeed in the end."
For him, Eleven's growth this season was wrapped up in that hope, and offered the show's creatives an opportunity to "explore relationships we wouldn't have been allowed to explore otherwise."
Her storyline this season also allowed Eleven and Chief Hopper (David Harbour) to grow closer. "We recognized at the end of season one how powerful they both were as actors," Ross Duffer said of Brown and Harbour's on-screen dynamic "That's why we left the Eggos in the box [at the end of season one]. We knew putting them together would lead to something really exciting."
In terms of how Eleven's off-shoot episode this season will impact the series' third, the Duffer Brothers are remaining tight-lipped."We're still figuring out what we want to reveal in season three," said Ross Duffer. "But certainly now that we know Eleven is not the only one who survived Hawkins Lab with strange gifts, I think we've clearly hinted at a broader canvas available to us in the future."
With any lucky, we'll get to meet the rest of the numbers between one and 10 on the next season of Stranger Things.