The Best Fin Tutuola Quote From Law & Order: SVU Season 5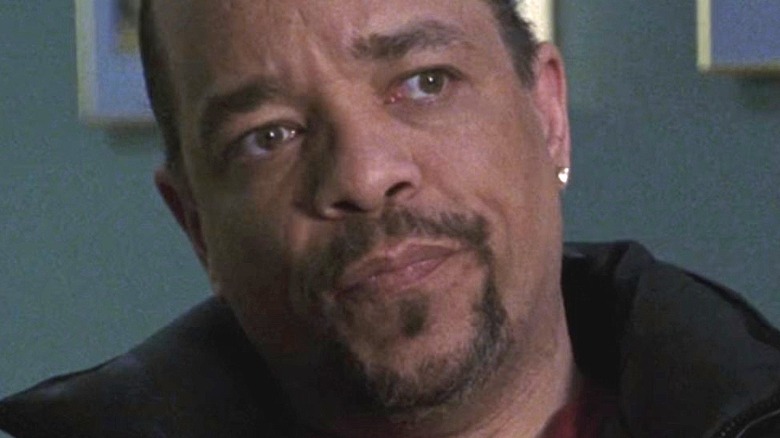 NBC
Every detective on "Law & Order: SVU" acts differently under pressure. Detective Olivia Benson (Mariska Hargitay) brings a sense of sympathy to her most sensitive cases, making her what executive producer Neal Baer calls an "empathetic, passionate voice for these victims" (via TV Guide). Meanwhile, Elliot Stabler tends to step over the line, becoming especially hostile towards perpetrators of child abuse. 
Played by renaissance man Ice-T, Fin Tutuola joined "Law & Order: SVU" in Season 2 and remains a staple of the series, making him the longest-running character after Detective Benson (via IMDb). Ice-T brought his own philosophy to the crime procedural. "If I was a cop, that's how I'd act," he told Vice. "On 'SVU' ... we're going after child molesters and rapists. So I'm not bustin' anybody in the gray area. I'm bustin' real scum."
In pursuit of said scum, Fin is quick to make arrests and bring suspects in for questioning while delivering devastating, coolly effective one-liners. Here's Fin's best quote from Season 5 of "Law & Order: SVU."
Fin puts a criminal in his place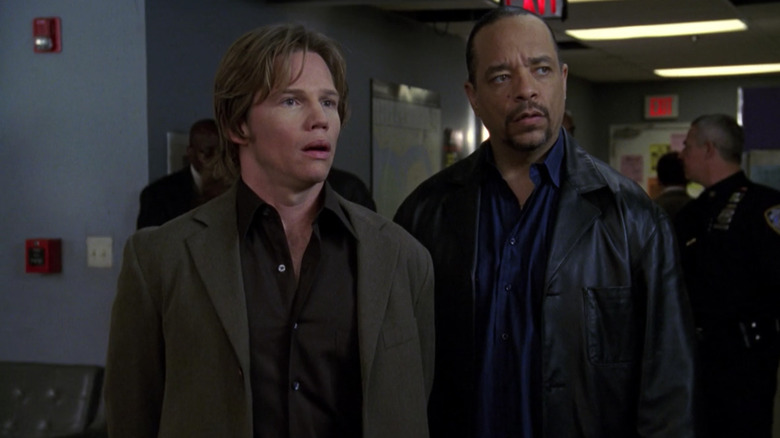 NBC
Catching a slippery criminal is always a satisfying moment in "Law & Order: SVU," especially when it leads to the exoneration of an innocent man. In the Season 5 episode "Escape," Michael Baxter (Stephen Lang) had wrongfully been in prison for ten years for the alleged rape of his stepson Lee, played by Milo Ventimiglia. When Baxter escapes prison and heads to New York City, the detectives revisit the case details and discover a faulty DNA test, leading to the arrest of Lee's cousin, Jeremy (Jack Noseworthy).
Detective Benson is particularly sensitive to all parties involved, acting delicately towards both the victim and the falsely accused. It's Fin Tutuola, however, who has the satisfying job of telling off the criminal. As Fin takes him to booking, Jeremy asserts, "This is wrong. I didn't do anything!" "Sure you did," Fin retorts, rattling off a laundry list of charges with a personal flourish. "You obstructed justice, hindered prosecution, plus you're a lyin' piece of crap, but we're not gonna charge you with that one."
While plenty of detectives over the 23 seasons of "SVU" have cuffed and booked countless criminals, no one pulls off the unique combination of rage, disgust, and levity as Fin does. "I get paid for facial expressions," Ice-T humbly offered on "Late Night with Seth Meyers." Yet, real "SVU" heads know that his inimitable zingers are harder to nail than they look. 
If you or anyone you know has been a victim of sexual assault, help is available. Visit the Rape, Abuse & Incest National Network website or contact RAINN's National Helpline at 1-800-656-HOPE (4673).