The Ted Lasso Star Who Influenced Brett Goldstein's Decision To Join Thor: Love And Thunder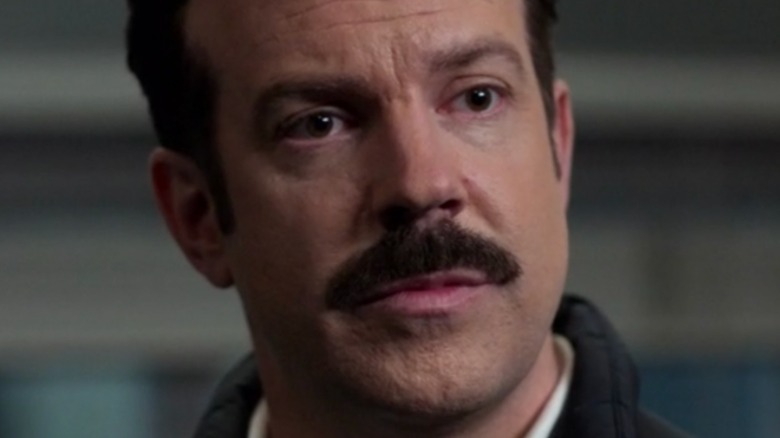 Apple TV+
On July 8, 2022, Marvel Cinematic Universe fans flocked to cinemas to check out the next entry in the sprawling franchise, "Thor: Love and Thunder." The fourth solo outing for Thor (Chris Hemsworth) put him up against the vengeful Gorr the God Butcher (Christian Bale), who proves quite the formidable villain. Thankfully, he has allies such as Jane "Mighty Thor" Foster (Natalie Portman), Korg (Taika Waititi), and Valkyrie (Tessa Thompson) to help him put an end to Gorr's crusade. As it turns out, though, he may need even more help against an even bigger foe down the line.
In the first of two "Love and Thunder" post-credits scenes, an angry Zeus (Russell Crowe), who Thor and his allies roughed up and stole his lightning bolt from earlier in the film, speaks to someone off-camera. He instructs them to go after the God of Thunder for his and his allies' transgressions, and moments later, we see who Zeus is speaking with. Standing before him (clad in a remarkably comic-accurate costume) moviegoers meet the MCU's take on Hercules — portrayed by "Ted Lasso" star Brett Goldstein — for the first time as he promises to exact revenge on Thor for the sake of his father.
As it turns out, had it not been for the influence of one of his fellow "Ted Lasso" cast members, Goldstein may not have taken on the role of Hercules after all.
Hannah Waddingham urged Goldstein to become the MCU's Hercules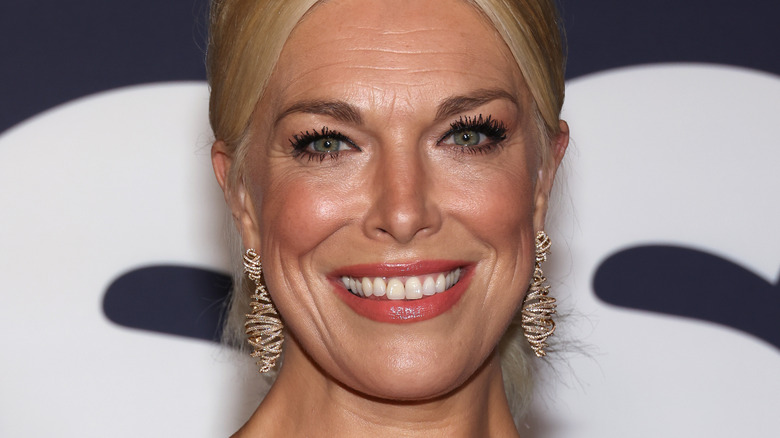 David Livingston/Getty Images
As reported by Variety, Hannah Waddingham — who plays Rebecca Welton on "Ted Lasso" — urged a surprisingly uncertain Brett Goldstein to play Hercules at the tail end of "Thor: Love and Thunder." She revealed at the "Ted Lasso" Emmy FYC event that when he got the offer, he got ahold of her to ask for her two cents on it, which she couldn't wrap her head around. "Are you having a little bit of a moment?' He was like, 'Why?' I went, 'Are you seriously thinking you might not play Hercules for like three seconds?'" Waddingham recalled of her and Goldstein's conversation at the time.
Beyond that chat, Goldstein didn't mention the gig to her again, so she had to wait until "Love and Thunder" released to see if he went for it. As it turns out, he didn't withhold such information from her for no reason. Marvel Studios notoriously keeps information about its projects secret (just ask Michelle Pfeiffer), making it abundantly clear to actors that they cannot go around saying anything and everything they want. Goldstein was no exception, telling Entertainment Weekly, "I didn't tell anyone. I didn't tell my family." He jokingly adds that Marvel Studios put a chip in him that would explode if he divulged too much about his inclusion.
After years of waiting, it's great to see Hercules join the MCU, and surely Brett Goldstein will do a great job in the role should he stick with it in the coming years. Suffice to say, we all owe Hannah Waddingham a collective "thank you" for her influence in making Goldstein's casting happen.