The Most Challenging West Side Story Scene For Rachel Zegler To Film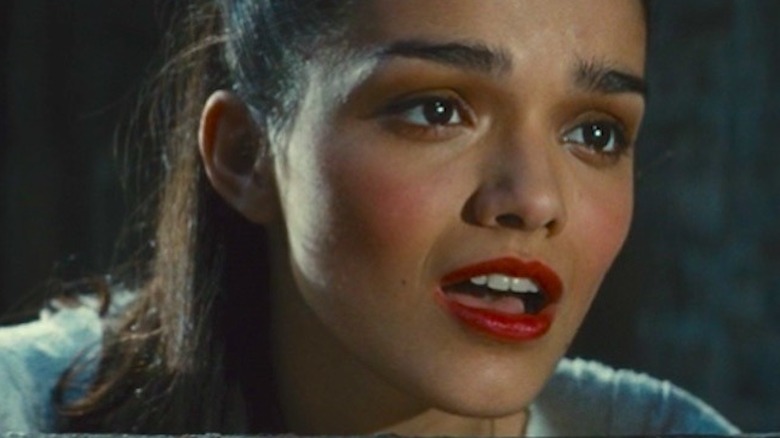 20th Century Studios
In 2021, "West Side Story" entered theaters throughout the world, marking the second release of a feature-length adaptation of the 1957 stage musical of the same name. Directed by Steven Spielberg and written by Tony Kushner, the film introduces two rival gangs in New York City: the Jets, made up of young white people, and the Sharks, made up of Puerto Rican immigrants. The rivalry between the two gangs is heightened when Maria (Rachel Zegler), the younger sister of the Sharks' leader, Bernardo (David Alvarez), falls in love with one of the Jets, Tony (Ansel Elgort).
According to IMDb, Zegler's leading role in "West Side Story" also marked her first-ever film role. Critics heaped praise on various aspects of the film, including Zegler's performance, which led her to a variety of award nominations. In fact, the young actress even secured a win at the Golden Globes, walking home with the award for best actress in a musical or comedy. Of course, the performance was not without its challenges — here's the scene that Zegler reports was the hardest to film.
Zegler says the final scene was the most challenging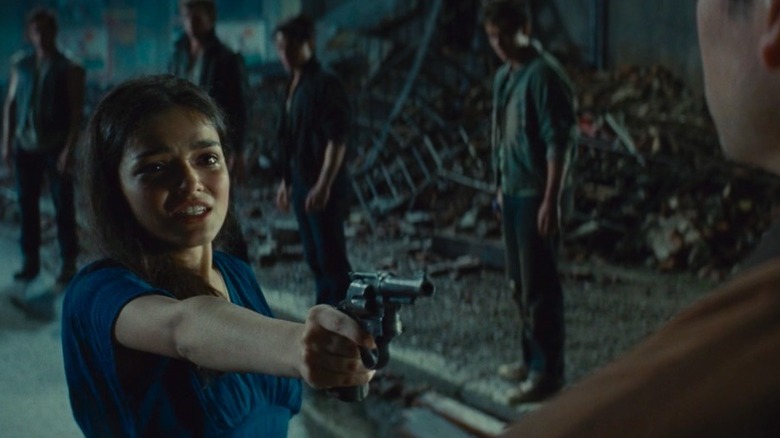 20th Century Studios
In a December 2021 interview with Buzzfeed, Rachel Zegler opened up about her experience acting as Maria in "West Side Story. In the course of her interview, she revealed which scene was the most challenging to "shoot."
Zegler at first answered the question by noting that, on a technical level, there were two musical numbers that she considered to be the hardest to pull off: "A Boy Like That" and "I Have a Love." However, Zegler also noted that the film's final scene was particularly challenging. In the final scene, Tony looks for Chino (Josh Andrés Rivera), under the false impression that Chino has shot and killed Maria. Instead, Tony locates Maria and is relieved to see that she is still alive. Unfortunately, this reunion occurs just before Chino shoots Tony, killing him. After comforting Tony as he dies, Maria takes the gun and points it at Chino, before eventually dropping it.
Describing the scene, Zegler told Buzzfeed, "It's a very emotional scene, and I had to point a gun at my best friend [Josh Andrés Rivera, Zegler's real-life boyfriend], and that's just never fun. And Steven [Spielberg] gave me a wonderful compliment after, and he said, 'You just ran an emotional marathon, and you won.' That was all I needed to get through it."
Zegler loved bringing more depth to Maria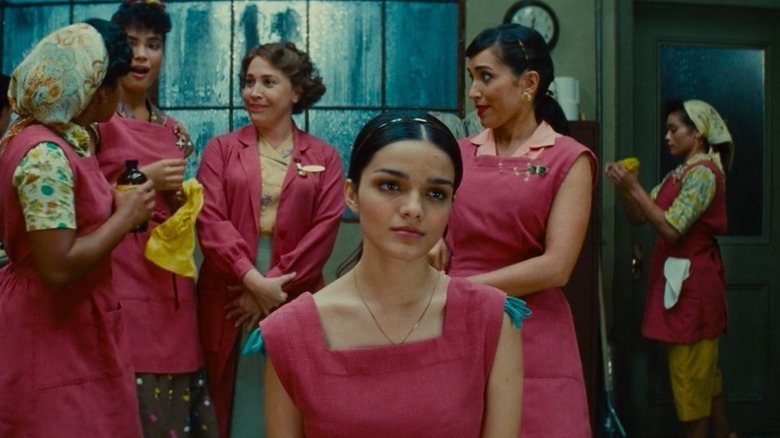 20th Century Studios
Also in December 2021, Zegler and her co-star Ariana DeBose (who plays Anita), spoke with Billboard about updating "West Side Story" for modern audiences. Most notably, Spielberg's film has Hispanic actors playing the Puerto Rican characters — which is in stark contrast to the 1961 film, in which the majority of the Sharks were portrayed by white actors in brownface (the only exception being Rita Moreno, who is actually Puerto Rican) (via NBC News).
On this note, Zegler told Billboard, "It's never been done before, so being able to bring that authenticity every day was a very real thing and a huge honor. We were able to incorporate all of these different experiences we've had into our characters, but also expand upon the characters that people think they know really well." Zegler also stated that she believes that the depth brought to the character goes beyond the fact that a Hispanic actor actually portrays Maria, a Puerto Rican, in this film.
In fact, Zegler said she thinks that her version of Maria is superior for an additional reason. The actress explained, "Maria is not this black-and-white girl who makes rash decisions — now she's this complex and strong-willed character. She has actual developed relationships with characters around her, like Bernardo, Anita, and Tony. And it's really wonderful to see her really fleshed out."