Why Sony Execs Think Venom Led To Top Gun's Box Office Success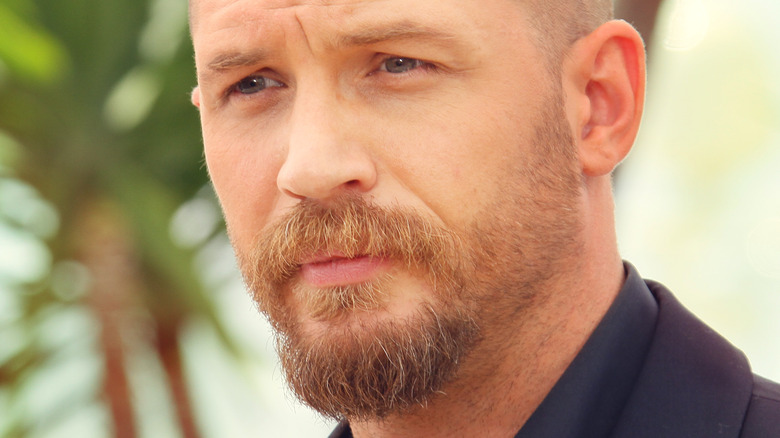 Denis Makarenko/Shutterstock
Paramount's "Top Gun: Maverick" chose violence when it not only conquered June box offices but dominated all of 2022, as well — all of 2022 that has already happened, at least. That being said, as a quick look at the numbers over at Box Office Mojo will prove, the margin between first and second place in terms of financial success is wide enough to drive an entire fleet of cargo ships between. So, maybe the rest of 2022 will belong to Miles Teller's mustache, too. 
Some have joked that the film's success is due to the current nostalgia for the 1980s. After all, the original "Top Gun" came out in 1986, Netflix's biggest property (at the moment) is a 1980s-themed horror fest, and the Marvel Cinematic Universe's most recent project was heavily catered to fans of 1980s rock music. 
Others, however, have suggested a more tangential option by which "Top Gun: Maverick" found success and, full disclosure, it sounds a bit silly at first. Give it a chance, though, because it makes a surprising amount of sense, for whatever that's worth. Anyway, here's why Sony thinks Tom Hardy walked so that Tom Cruise could run. 
Venom reintroduced the idea of seeing movies in movie theaters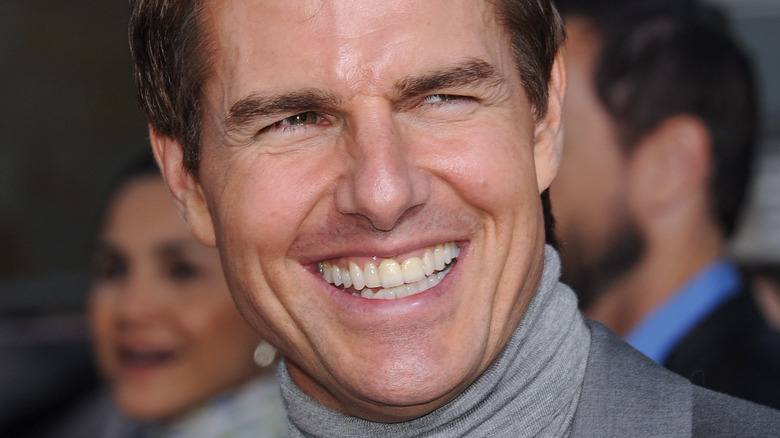 DFree/Shutterstock
In a Variety article, it was noted that Sony co-presidents Sanford Panitch and Josh Greenstein believe "Top Gun: Maverick" owes a not insignificant portion of its success to "Venom: Let There Be Carnage." It's best to let them explain. Greenstein said, "When we first started releasing movies last October, there were really no other big movies. Everyone had pushed their big movies to this year, to this summer. We took a big gamble putting 'Venom' in theaters. Then we doubled down with 'Ghostbusters.' Then our biggest bet was when every other tentpole had fled, we tripled down with 'Spider-Man' — our biggest, most important piece of IP."
Expounding upon this point, Panitch said, "There's so much press about 'Top Gun' right now. It's like, 'The movie business is back!' In a weird way, I would say 'Top Gun' is benefitting from us taking our shot. 'Venom' is the start of that story that allows 'Top Gun' to do the kind of business it did. These things don't happen overnight. It's a seeding."
In brief, their thesis is that "Top Gun: Maverick" could only succeed because "Venom: Let There Be Carnage" first created a precedent for cinema returning to theaters. While removing context makes it sound like Sony's presidents are claiming victory in another studio's success, their full statement feels grounded in enough logic to substantiate their stance. That being said, even if their statements were to be proven unequivocally true, there's seemingly little to gain from such a comment. 
Can someone send Sony a participation trophy? It sounds like they might need one.