Rob Liefeld Says Deadpool 2 Will Beat Han Solo At The Box Office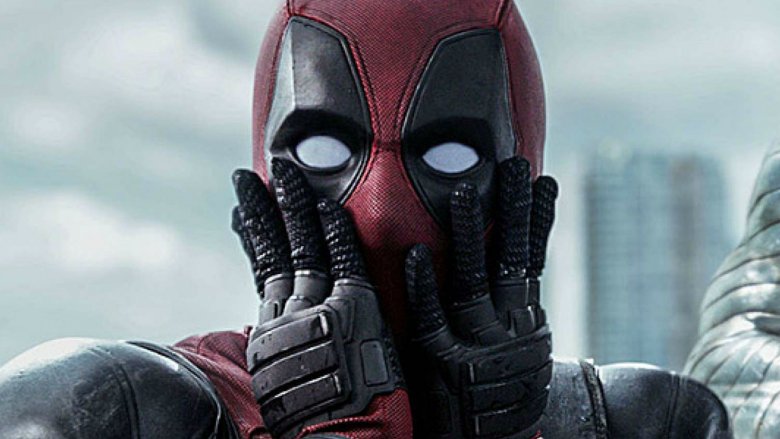 In the upcoming box office battle between Deadpool 2 and Solo: A Star Wars Story, Solo will shoot first. But the creator of Deadpool firmly beleves Deadpool 2 will come out on top.
Comicbook.com reports that Rob Liefeld spoke during a panel at Los Angeles Comic Con, and he didn't pull any punches when discussing the close release dates between the two blockbusters. Solo: A Star Wars Story will hit theaters on May 25, 2018, followed by Deadpool 2 on June 1.
"Disney is delusional and is opening [Solo: A Star Wars Story] a week before Deadpool [2]! And they are going to get their asses kicked!," Liefeld said. "Mark my words: Han Solo, get the hell out of the summer, 'cause seven days later, an army of mercenaries is coming to send the [Millennium] Falcon into hyperspace! Disney, I apologize in advance, but I'm telling the truth: Deadpool is going to kick your ass."
It's kind of difficult to predict if Liefeld will be correct, but here's what we know based on the past. The first Deadpool movie, released on Feb. 12, 2016, debuted with $152 million during its opening weekend and remained the top box office draw for two more weekends. The theatrical run ended with $363 million domestic, making it the No. 38 movie ever in the U.S.
Meanwhile, The Force Awakens, released Dec. 18, 2015, opened with a staggering $247 million, and it's still the biggest domestic movie of all time with $936 million. However, Solo isn't part of the overarching Skywalker saga, and it won't feature any of the original actors. That means it might perform a little more like the first Star Wars anthology flick, Rogue One. That movie, released Dec. 16, 2016, opened with $155 million and it stayed atop the box office for a month on the way to $532 million domestic, which makes it the No. 7 movie ever in the U.S. But it did only bring in $64 million during its second weekend.
Considering that Rogue One essentially introduced an entirely new cast of characters and Solo: A Star Wars Story is a prequel about one of the most iconic characters of all time, there's reason to believe Solo can outperform Rogue One. But if most fans go to see Solo the first weekend, it's entirely possible that Deadpool 2 could dethrone it the following week. 
Of course, all of this speculation is extremely early and there aren't any official projections for either movie. But the battle is definitely shaping up to be interesting.