The Worst Criminal In Law & Order: SVU Season 12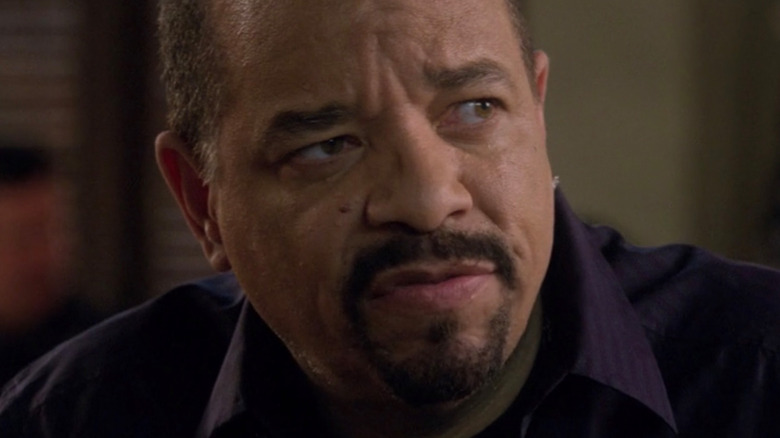 NBC/Hulu
Season 12 of "Law & Order: Special Victims Unit" aired in 2011, and it was a milestone season for many reasons. It was the final season under showrunner Neil Baer's tenure, as well as the final season for regular cast members B.D. Wong, Tamara Tunie, and Christopher Meloni–although Meloni would return to the role of Detective Elliot Stabler in "Law & Order: Organized Crime."
Like most seasons of "SVU," Season 12 was chock full of guest stars, who played all varieties of roles. Jennifer Love Hewitt played a rape victim who was so traumatized she couldn't leave her home. Maria Bello played a drug-addicted single mother who's accused of murder. Jeremy Irons played a controversial sex therapist in two episodes. Rose McGowan had a villainous turn as a women who scams men at sex clubs. Even John Stamos showed up as a lawyer who specializes in adoption.
However, none of these guest stars turned in as memorable of a villain as teen actor Sterling Beaumon.
Sterling Beaumon's Hunter Mazelon was a young offender who was difficult to fully hate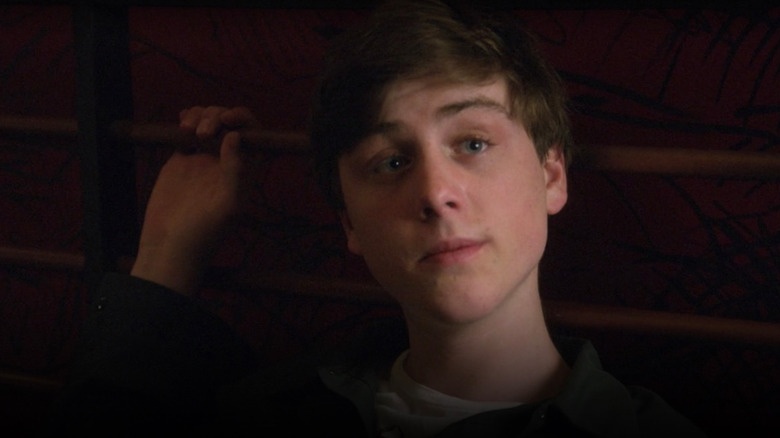 NBC/Hulu
Hunter Mazelon is a 14-year-old serial rapist who's suspected in several heinous crimes. The episode begins when a young woman returns home to her apartment to find a naked Hunter in her bedroom, and it's suspected that he's lying in wait to sexually assault her. Complicating matters is the fact that his mother, played by Rita Wilson, is happy to provide excuses for her son–making it even more difficult to prosecute him.
As a character, Hunter is highly manipulative. Shortly after his initial arrest, he falsely accuses Stabler (Christopher Meloni) of molesting him, which enables his mother to take out a restraining order against him.
The only mitigating circumstance regarding Hunter is the fact that he was once sexually abused as a child by his babysitter. As the members of the Special Victims Unit pursue their case against him, Hunter murders his ex-babysitter in revenge. As he's arrested, he promises that his criminal days are behind him.
Sterling Beaumon summed up Hunter Mazelon in an interview.
"This kid's just very troubled and is more of a badass than anything else," he told Smashing Interviews. "He has a drinking problem because he's very troubled. This kid has more problems than just being psychotic."
Hunter Mazelon might have been abused in the past, but that makes him no less dangerous in the present.
If you or anyone you know has been a victim of sexual assault, help is available. Visit the Rape, Abuse & Incest National Network website or contact RAINN's National Helpline at 1-800-656-HOPE (4673).