Blue Bloods' Vanessa Ray Faced A Major Shoe Challenge Early In The Series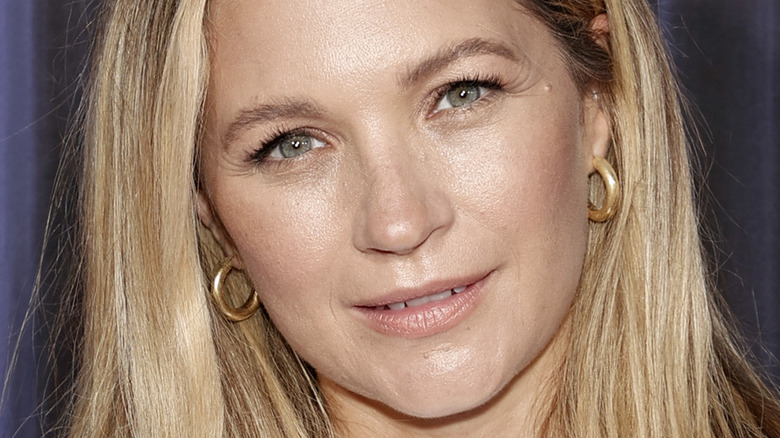 Arturo Holmes/Getty Images
It makes sense that filming a show like "Blue Bloods" would come with its fair share of challenges. The actors on the show regularly have to deal with delicate subject matter. It comes with the territory of doing a police procedural in New York City, where any number of crimes take place on a given day. The show has dealt with it all, from domestic violence to murder, and that's not even getting into some of the physical challenges of shooting the show.
The cast regularly has to perform intense stunts, including chasing down bad guys on foot. That means they need to stay in prime physical condition in order to carry out these feats adequately. But no matter how in shape someone is, sometimes external forces get in the way. That was the case with Vanessa Ray, who plays Officer Eddie Janko-Reagan in the series, for the longest time as she had trouble with some of the stunts due to one cumbersome piece of clothing.
They had trouble finding the right shoes for Vanessa Ray
Numerous components go into ensuring a television production goes off without a hitch. One of those involves costuming and making sure the actors have the right gear to do their tasks successfully. That includes the proper footwear, and as Vanessa Ray mentioned in an interview with The Nerds of Color, that's easier said than done.
When asked about the physical and emotional challenges of doing a show like "Blue Bloods," Ray delved headfirst into one crucial physical challenge she had to overcome. "This sounds really dumb, but early on the physical stuff was really tricky, because we couldn't figure out the right shoes," she said. "So like the first season, I had these really weak, I used to call them my jazz shoes, because I'm like, 'These don't even have a [sole] on them. I'm running and I look like I'm tip-tapping,' you know?" 
However, things didn't even get much better after that. Later, she said they gave her a pair of Doc Martens, but those presented their own challenges with how heavy they were. But in the end, the progression of shoes ultimately helped Ray's understanding of what cops have to go through, as she put it, "When you see these people on the street, you see these police officers on the street, they have what looks like 50 pounds of gear on them at all times just fighting crime with all of these things on. So it was actually good for me to kind of get used to that belt, get used to how uncomfortable that is, and kind of figure out a way to fit that into what was happening in the narrative of multiple stories." Now that she's been on the show for a while, hopefully they've figured out the shoe situation.