Why Lady Sif Isn't In Thor: Ragnarok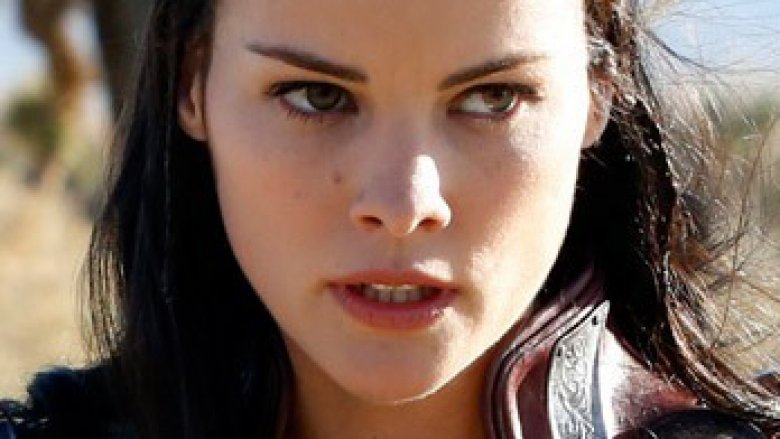 Almost every Asgardian god and goddess appears in director Taika Waititi's Thor: Ragnarok, but one major heroine is missing: Lady Sif, played by Jamie Alexander.
Alexander debuted as Lady Sif in the first Thor movie, directed by Kenneth Branagh, in 2011. She reprised the role two years later in Thor: The Dark World, which filmmaker Alan Taylor took directorial reins on, and appeared again in 2014 and 2015 on ABC's Agents of S.H.I.E.L.D. Her involvement in the Marvel Cinematic Universe has remained quiet since then, due in large part to her starring role as Jane Doe on NBC's crime drama series Blindspot. 
The actress recently sat down with Yahoo! Movies to explain that her concurrent commitment to Blindspot is actually the reason why her Lady Sif doesn't appear in Thor: Ragnarok. While the series films in New York City, the third Thor flick was deep in principal photography in Australia, and her schedules simply couldn't align. 
"I was asked [to reprise my role in Thor: Ragnarok], but the timing of when they were going to shoot and when Blindspot was gonna shoot–it was pretty much the same time. So there was a conflict there," Alexander explained. "I was hoping for more of a notice from [the studio] so I could make it work, but it was a short notice thing. They called and said, 'Hey, by the way, would you come do this?' I said there is no way I can make that work that fast. It couldn't happen. They were on a different continent! So it was sad. I was bummed about it."
Alexander was quick to clarify that she doesn't harbor any hard feelings toward Marvel, and that she is eager to see Thor: Ragnarok for herself."I'm really looking forward to seeing it," she said. "It will be nice to see all those great people in that movie. I'm super excited for it. I also heard that it's incredible funny which makes me really happy."
She added that she would be more than happy about stepping back into the role of Lady Sif for a potential fourth Thor movie. "I love Marvel. I'd be happy to do other projects with them at any time," the actress noted. "They're a great company–I love all the guys and girls over there–they always are able to get a really fun cast for almost every project they have, which is often. And, of course, who doesn't want to be a superhero?"
Though we won't see Alexander's Lady Sif in Thor: Ragnarok, there are plenty of familiar faces, plus a few new ones, that will pop up on the silver screen: Thor (Chris Hemsworth), Loki (Tom Hiddleston), Odin (Anthony Hopkins), Heimdall (Idris Elba), Fandral (Zachary Levi), Volstagg (Ray Stevenson), Hogun (Tadanobu Asano), and the new villain Hela (Cate Blanchett).
Fingers crossed Lady Sif will make a comeback soon.